Improved treatment for cryptococcal meningitis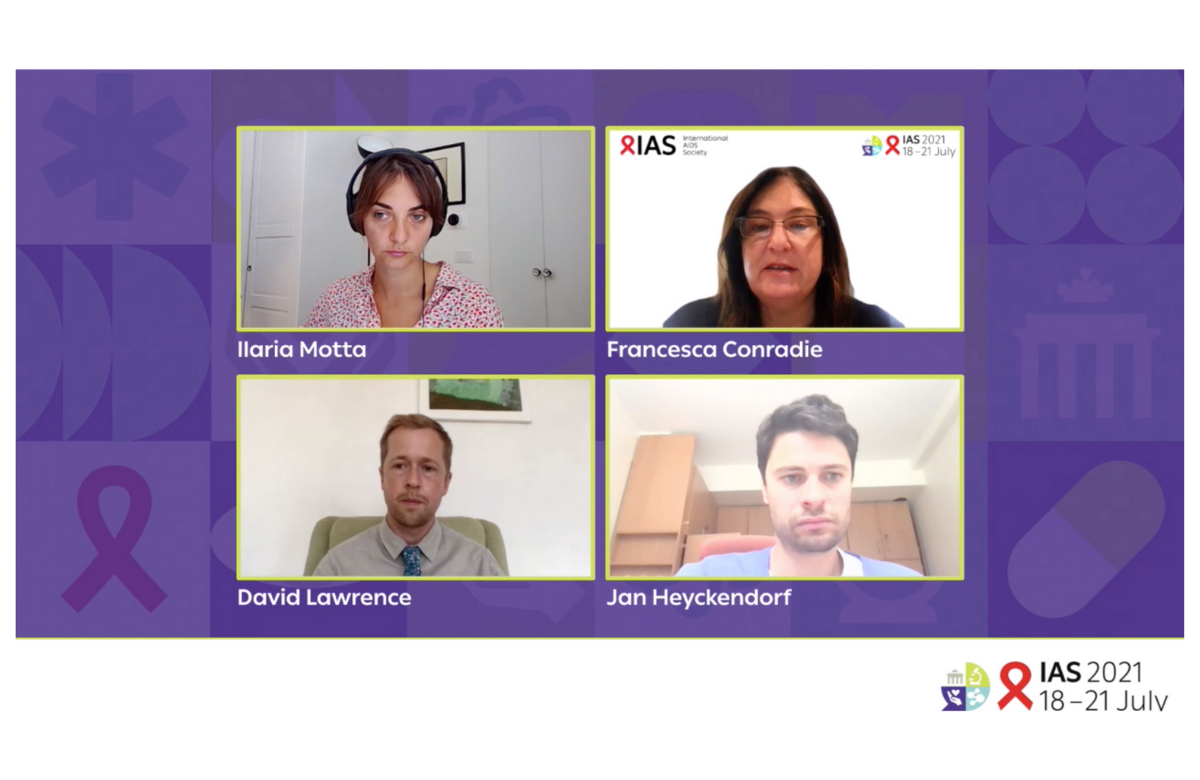 A study conducted in sub-Saharan Africa has found that a single high-dose of liposomal amphotericin-B is as effective as the standard treatment for HIV-associated cryptococcal meningitis. The study also found that the single high-dose is much easier to administer and has significantly fewer side effects.
The results were presented last week to the 11th International AIDS Society Conference on HIV Science (IAS 2021).
The fungus Cryptococcus causes an opportunistic infection in people living with HIV with a CD4 count below 100. Infection often leads to meningitis, a dangerous swelling of the membrane surrounding the brain and spinal cord. Cryptococcal meningitis is a major cause of AIDS-related deaths, second only to tuberculosis.
Standard treatment requires a hospital stay as amphotericin-B is given intravenously over seven days. Safe delivery of treatment is not feasible in some resource-limited settings and prohibitively expensive in others.
A small study had previously found that a single high-dose of amphotericin-B was effective for people with HIV when given in a 'liposomal' formulation. This means the active drug is inside very small fat-like particles, which the body can absorb more easily.
The new research tested this in a larger study. Eight hospitals in Uganda, Malawi, Zimbabwe, Botswana and South Africa recruited 814 participants with HIV-associated cryptococcal meningitis.
Participants were randomised to either receive the standard treatment (seven days intravenous amphotericin-B 1mg/kg, with oral flucytosine, then seven days of high-dose oral fluconazole) or the trial treatment (one 10mg/kg dose of the liposomal formulation of amphotericin-B, with oral flucytosine and fluconazole for 14 days). All received the same consolidation and maintenance regimen of oral fluconazole.
The trial drug was found to be non-inferior in terms of mortality at ten weeks and there were clear safety benefits, including significantly lower rates of anaemia and a reduced need for blood transfusions.
However, access to the liposomal formulation remains limited in low- and middle-income countries. Reacting to the study's results, Médecins Sans Frontières (MSF) called on Gilead Sciences to ensure an adequate global supply and expand the reach of its lower 'access' price.
---
Young women can effectively use vaginal rings and oral PrEP for HIV prevention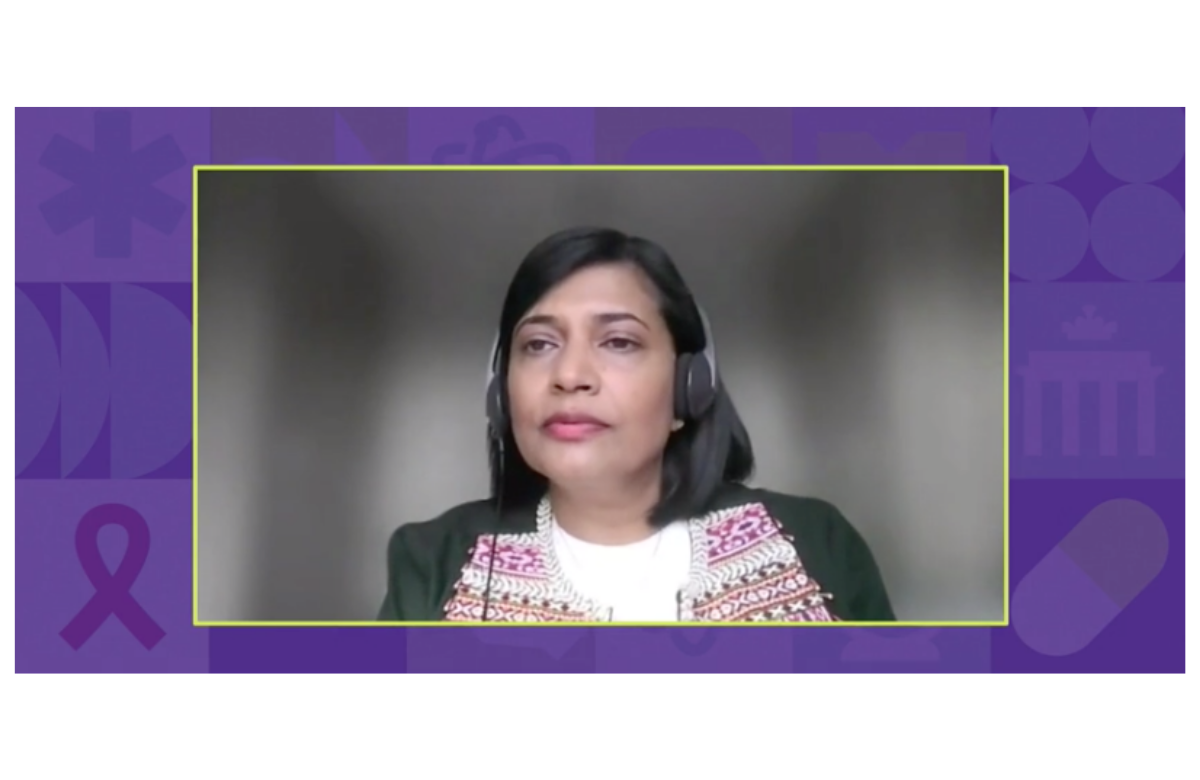 Adolescent girls and young women can consistently use the dapivirine vaginal ring and daily pills for PrEP when they receive adherence support, according to a study presented at IAS 2021.
In January 2021, the World Health Organization recommended the vaginal ring, a silicone device that slowly releases the non-nucleoside reverse transcriptase inhibitor dapivirine, as an additional prevention option for women at substantial risk for HIV.
Analysis of previous studies in Africa has shown that both the ring and oral PrEP (regular medication to prevent HIV infection) worked well for women when adherence was high, but that many women, especially young women, had difficulty using the methods consistently.
A study in South Africa, Uganda and Zimbabwe enrolled 247 adolescent girls and young women aged 16 to 21. One group was assigned to use the ring for six months (one ring per month) then switched to oral PrEP (tenofovir disoproxil and emtricitabine) for six months while the second group used the methods in the opposite order.
Participants were offered adherence support including daily text message reminders, weekly check-ins by text or phone, peer adherence buddies, support groups and adherence counselling.
Interim findings show both methods were generally safe and well tolerated. Analysis found that half the ring users left it in place for a full month compared with less than a quarter who took at least six doses per week of tenofovir disoproxil and emtricitabine.
Another study found that both the ring and oral PrEP were safe for pregnant women, which to date has been an understudied population for HIV prevention.
It enrolled 150 women aged 18 to 40 in Malawi, South Africa, Uganda and Zimbabwe. They were randomly assigned to use the monthly ring or daily oral PrEP, starting during late pregnancy and continuing until delivery. Both prevention methods were found to be safe and complications were uncommon and comparable to local rates.
---
Novel dual antibody therapy partially controls virulent HIV in monkeys
A dual therapy of antibodies to host proteins that help to perpetuate HIV infection has reduced viral load in monkeys chronically infected with a highly pathogenic monkey analogue of HIV, IAS 2021 heard last week.
The two antibodies block the action of two different anti-inflammatory proteins, interleukin-10 (IL-10) and PD-1.
Twenty-eight rhesus macaque monkeys were given antiretroviral therapy (ART) from six weeks after infection with a variant of the simian immunodeficiency virus and were split into three groups. In the first group, acting as a control, eight monkeys received ART until week 77 of the trial.
In a second group, ten monkeys were given antibodies to IL-10 as infusions every three weeks from week 65. The monkeys were taken off ART at week 77, but the anti-IL-10 was continued until week 85.
In a third group, ten more monkeys received antibodies to IL-10 at week 65, but then also started receiving antibodies to PD-1 at week 73. They also stopped ART at week 77 but the antibody therapies were continued until week 91.
When the monkeys were taken off ART, those receiving the two antibodies developed lower viral rebound levels than those who were not. Nine out of ten reached undetectable viral loads while on the antibodies.
The dual antibody therapy may pave the way for the development of a greater variety of experimental vaccines against HIV.
---
People with HIV produce adequate immune response to SARS-CoV-2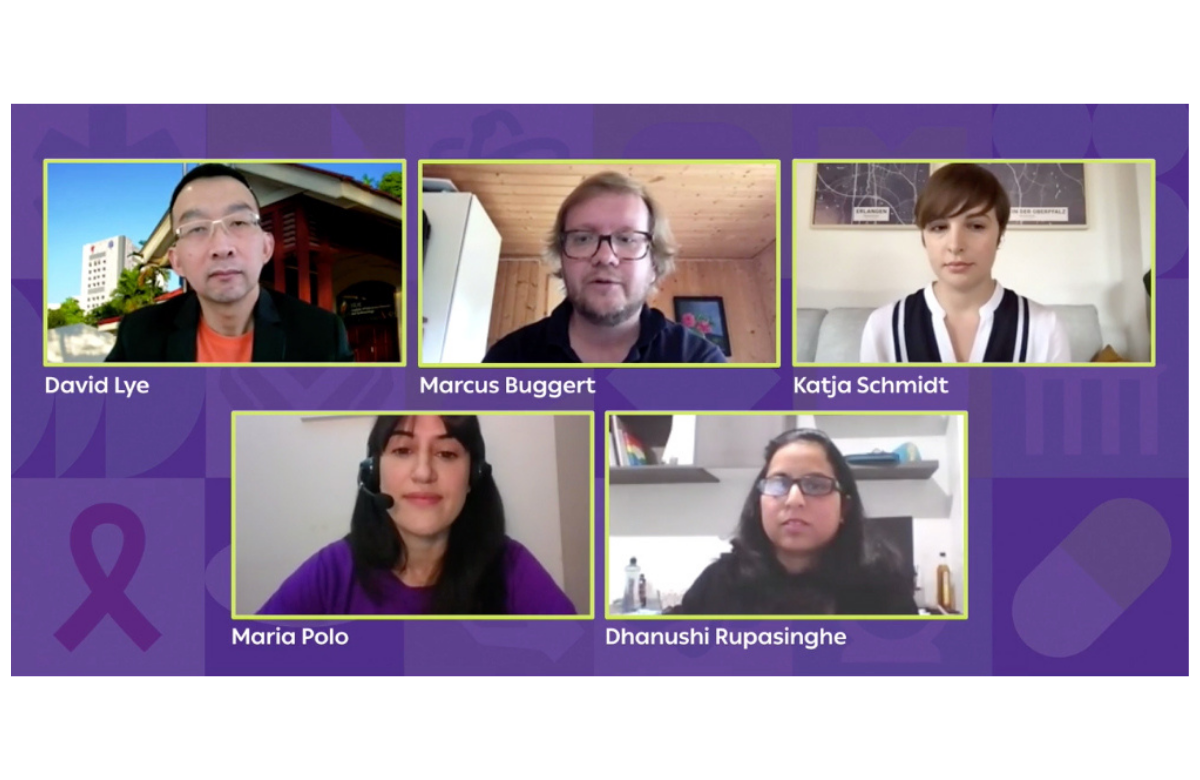 People with HIV on antiretroviral therapy showed evidence of broad immune responses against SARS-CoV-2, the virus that causes COVID-19, according to a pair of studies presented at IAS 2021. The ability to develop natural immunity bodes well for a good response to COVID-19 vaccines.
Researchers in Spain assessed immune responses in eleven HIV-positive and 39 HIV-negative people who had recovered from COVID-19. They looked at humoral immunity (antibody responses) and cellular immunity (B-cell and T-cell responses). All people with HIV were on antiretroviral therapy (ART) with CD4 counts ranging from 284 to 1000.
Almost all the HIV-negative people (94%) and 73% of the HIV-positive people had detectable SARS-CoV-2 IgG antibodies at three months. Everyone with severe COVID-19 had antibodies, but 60% of HIV-positive people with mild COVID-19 did not.
Antibody levels typically wane over time, but memory B-cells can make new ones if the virus is encountered again. Ten of the people with HIV had memory B-cells capable of producing antibodies against the SARS-CoV-2 spike protein at six months, including those without detectable IgG antibodies.
These findings suggest that people with HIV develop "natural immunisation" comparable to that of HIV-negative people after recovery from COVID-19, the researchers concluded.
In a related study, a team in Argentina evaluated SARS-CoV-2 immunity in 21 HIV-positive people and 21 HIV-negative people who had recovered from COVID-19. The researchers measured levels of SARS-CoV-2 IgG antibodies and how well they worked against the original (wild-type) SARS-CoV-2 strain, as well as assessing SARS-CoV-2-specific T-cell responses.
They found that 75% of people with HIV and 85% of HIV-negative people had detectable SARS-CoV-2 antibodies. All the participants had evidence of cellular immunity against SARS-CoV-2, though responses in the HIV-positive group were weaker and less broad.
In people with HIV, a preserved CD4 count emerged as a key factor in achieving better antibody responses with higher neutralisation capacity, suggesting that ART not only controls HIV but also improves the ability to control other infections.
---
Chemsex on the rise in Thailand and other Asian countries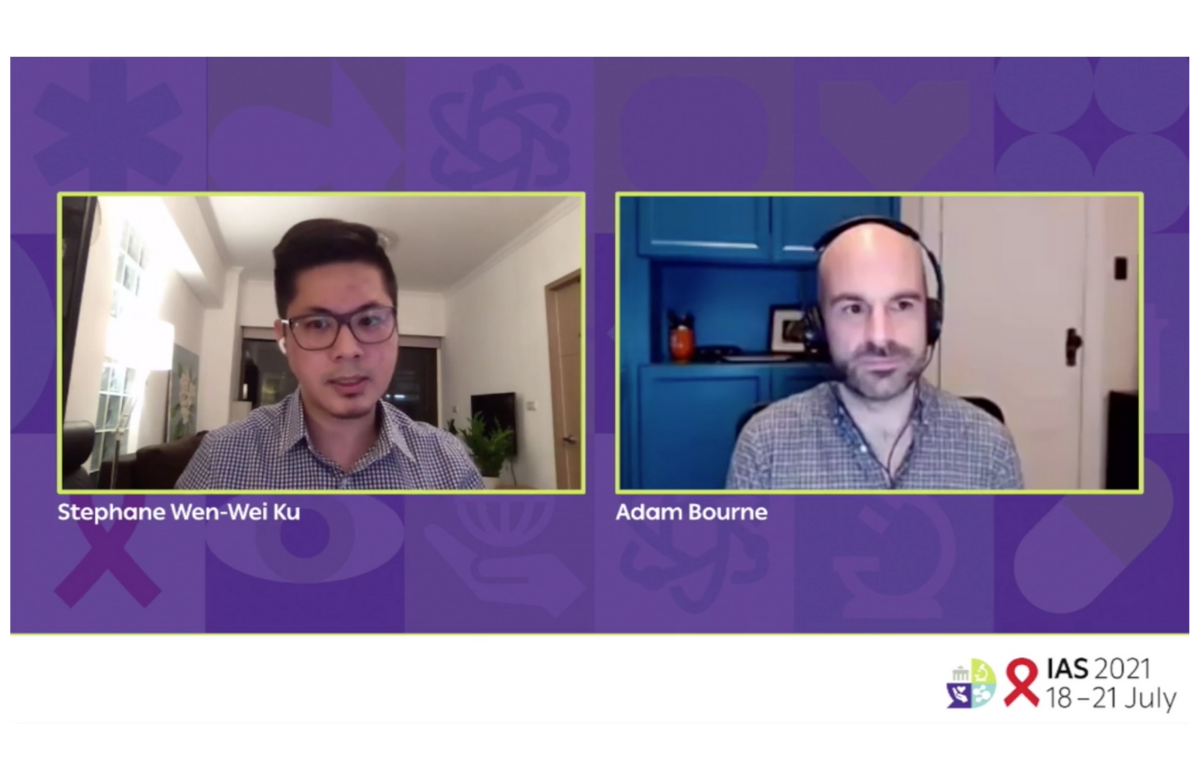 Sexualised drug use, or chemsex, is steeply on the rise among men who have sex with men (MSM) and trans women living with HIV in Thailand – with those reporting injecting methamphetamine use increasing by 16 percentage-points from 2009 to 2019, IAS 2021 heard last week. Chemsex was strongly associated with getting other sexually transmitted infections (STIs), including hepatitis C.
An ongoing study in Bangkok recruits MSM and trans women who are newly diagnosed with acute HIV infection. A total of 604 participants were recruited between 2009 and 2019. The median age at baseline was 26 and 98% identified as male.
When comparing baseline reports from participants entering the study before or after 2017, those recruited more recently were significantly more likely to report taking amphetamine-type stimulants (33% vs 21%), including methamphetamine (30% vs 19%). They were also much more likely to inject methamphetamine (20% vs 4%).
Data from regular surveys showed that participants who used recreational drugs were approximately three times more likely to acquire hepatitis C or syphilis, and nearly eight times more likely to have gonorrhoea. Those reporting methamphetamine injection were 28 times more likely to engage in group sex and over four times more likely to have hepatitis C co-infection.
Also at the conference, Dr Stephane Wen-Wei Ku of Taipei City Hospital in Taiwan pointed to data from Taiwan, Vietnam, Thailand, Malaysia, Singapore and Japan suggesting that chemsex is not restricted to the western countries where it is most often studied. He stressed the need for integrated sexual health and substance use services and the importance of adopting a harm reduction approach regarding both substance use and HIV and other STI prevention.
---
A new generation of HIV vaccine studies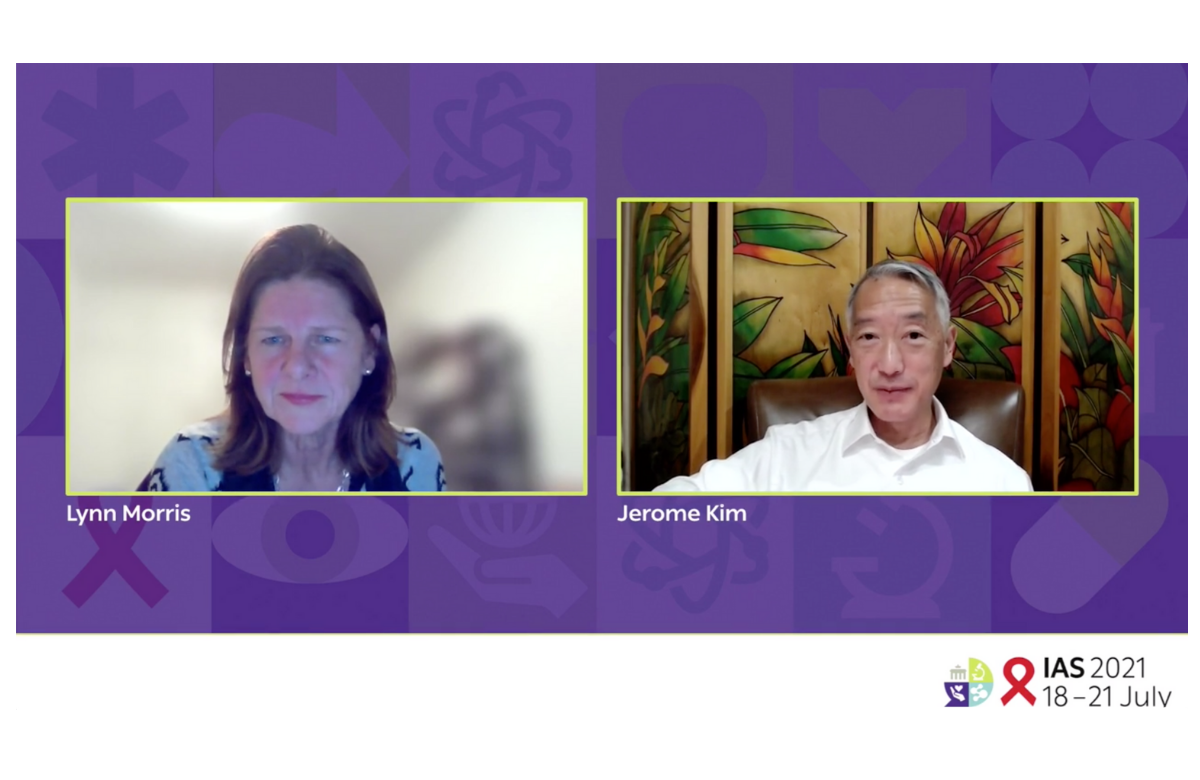 HIV vaccines and immunotherapies "would be further along" if they had the resources of COVID-19, Professor Lynn Morris of the University of Witwatersrand in South Africa said in response to a question from the audience at IAS 2021. "Money does solve problems, there's no question!" she added.
If HIV vaccine research had had the sort of funding devoted to COVID-19 in the last 18 months, she said, it would have enabled many more overlapping trials of different concepts. The finance would have encouraged the pharmaceutical industry to get more involved and use its ability to conduct large trials and manufacture successful products at scale.
There are two phase III efficacy trials of an HIV prevention vaccine underway, HVTN 705 (Imbokodo) among African women and HVTN 706 (Mosaico) among gay and bisexual men and transgender women. The candidate vaccine aims to strengthen the immune response by containing antigens from many different viral subtypes.
Even if the studies produce more negative results, there is a proliferation of preclinical studies of other concepts that are underway. This includes eleven human studies of combinations of broadly neutralising antibodies (bNAbs). Most are at phase I (safety and immunogenicity) but two have already got to phase II (dosing and preliminary efficacy).
---
Other IAS 2021 news
Studies confirm that hormone levels in trans women are not greatly affected by PrEP, or vice versa 
More insulin resistance and worse metabolic profiles in children with HIV, South African study shows
For all our IAS 2021 news and bulletins, visit our conference pages
---
IAS 2021 video interviews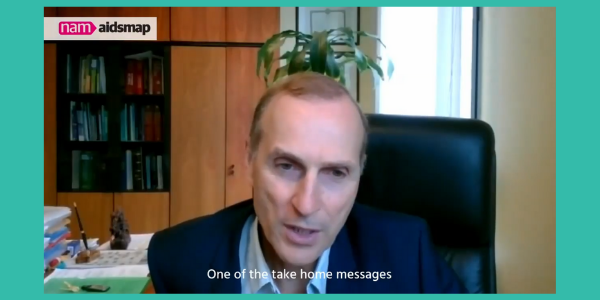 NAM aidsmap has interviewed five IAS 2021 researchers about the key studies they have presented at the conference.
In these interviews, Roger Pebody talks to: Professor Jean-Michel Molina (about injectable lenacapavir for people with multidrug-resistant HIV); Professor Samir Gupta (injectable lenacapavir for people starting HIV treatment); Dr Silvia Bertagnolio (COVID-19 in people with HIV); Dr Maggie Czarnogorski (providing injectable HIV treatment) and Dr Lulu Nair (vaginal rings and oral PrEP).
---
aidsmapLIVE: IAS 2021 special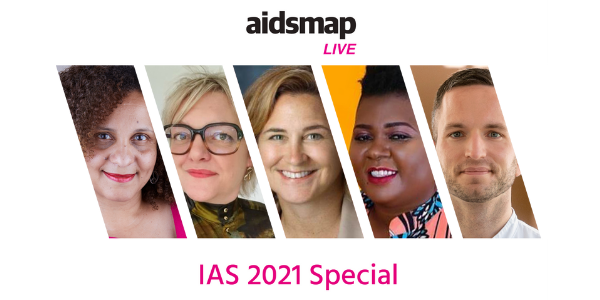 On Monday 26 July, NAM aidsmap broadcast an aidsmapLIVE IAS 2021 special on its Facebook and Twitter pages.
Susan Cole from NAM aidsmap discussed news and research presented at IAS 2021 with guests: Dr Meg Doherty, Director of Global HIV, Hepatitis and STI Programmes at the World Health Organization; Dr Laura Waters, Chair of the British HIV Association; Phelister Abdalla, National Co-ordinator of the Kenya Sex Workers Alliance; and Dr Christoph Spinner, IAS 2021 rapporteur and Chief Medical Information Officer at the University Hospital Rechts der Isar, Germany.
---
Scientific analysis from Clinical Care Options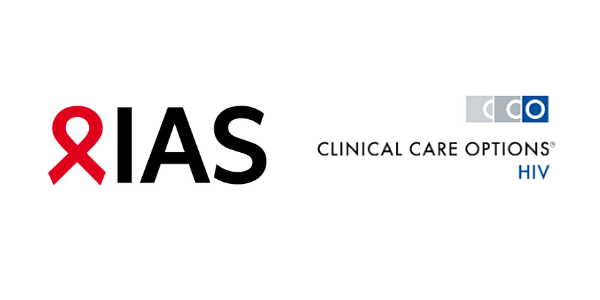 Clinical Care Options was the official provider of online scientific analysis for the IAS 2021 conference through capsule summaries, downloadable slides, rapid expert webinars, and ClinicalThought commentaries.