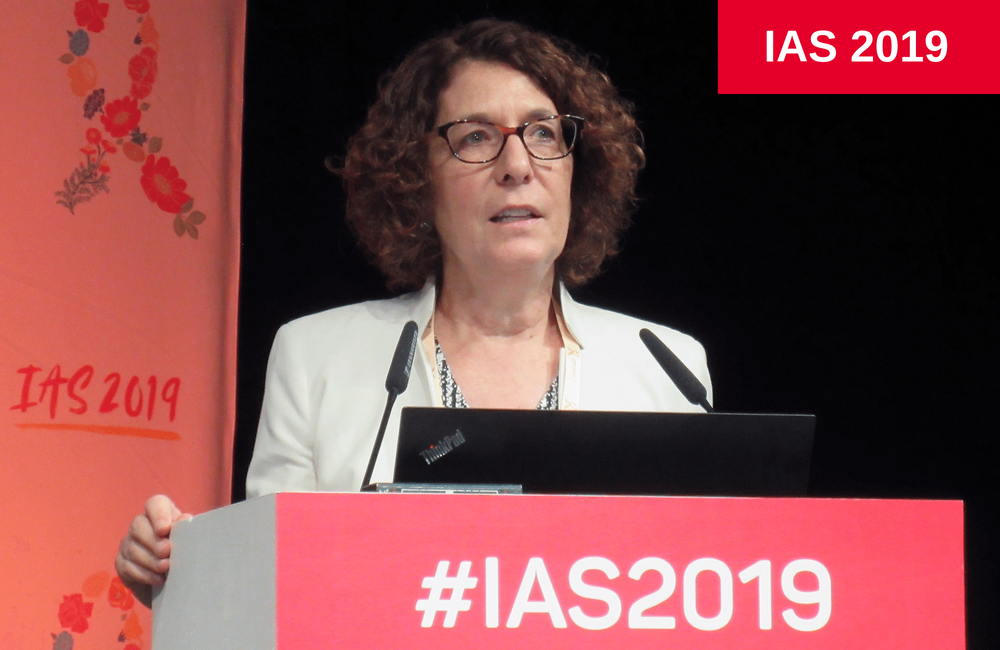 A new phase III HIV vaccine trial will soon be underway for men who have sex with men and transgender people. The study, called Mosaico, will evaluate a four-shot regimen of a vaccine designed to provide protection against the many different strains of HIV around the world.
"We are committed to ensuring that HIV vaccine trial results are generalizable to the populations that carry the greatest burden of HIV infection," said Dr Susan Buchbinder, Mosaico protocol chair and director of Bridge HIV at the San Francisco Department of Public Health.
Buchbinder and others involved in the vaccine's development and trial administration discussed the Mosaico study at a session preceding the opening of the 10th International AIDS Society Conference on HIV Science (IAS 2019) yesterday in Mexico City.
Mosaico, also known as HVTN 706, is a joint public-private effort involving the US National Institutes of Health (NIH), the HIV Vaccine Trials Network headquartered at the Fred Hutchinson Cancer Research Center, the US Army Medical Research and Development Command and Janssen (part of Johnson & Johnson).
The stage was set for Mosaico by a series of earlier monkey and human studies, the first of which began 15 years ago, according to Dr Dan Barouch, director of the Center for Virology and Vaccine Research at Beth Israel Deaconess Medical Center in Boston. These studies refined the vaccine's composition and determined the most effective dosing regimen.
The vaccine to be tested, dubbed Ad26.Mos4.HIV, uses an engineered adenovirus vector – a harmless relative of the common cold virus – to deliver a so-called mosaic of optimised HIV immunogens, or antigens that stimulate immune responses. This antigen combination "is not found in any individual virus, but rather it's bits and pieces of different viruses," optimised to cover multiple global strains of HIV, Barouch said.
The third and fourth injections will be accompanied by a combination of gp140 proteins, which make up the HIV envelope, from Clade C (the predominant HIV type in much of Africa and Asia) and a mosaic of gp140 from other strains.
Previously, the APPROACH study compared different boosters for the third and fourth vaccine doses, the TRAVERSE trial led to the selection of a tetravalent mosaic with four target HIV antigens and the ASCENT trial compared different versions of gp140 for the booster. The latest data from APPROACH and ASCENT will be presented later in the conference.
A similar vaccine regimen – but with only Clade C and not mosaic gp140 in the booster – is now being tested in the ongoing phase IIb Imbokodo trial (HVTN 705). Started in 2017, this study recently competed enrolment of 2600 women living in southern Africa. Participants were randomly assigned to receive the vaccine or placebo injections.
Mosaico will evaluate the selected vaccine in 3800 cisgender men who have sex with men and transgender people, aged 18 to 60, living in North America, South America and Europe, where Clade B HIV is predominant. There will be 24 study sites in the US, nine in Brazil, five in Peru, four in Argentina and three in Mexico. European sites will be in Spain (six sites), Italy and Poland (three sites each). Buchbinder said enrolment is expected to start in September.
Eligible individuals must be at increased risk for HIV, meeting one of the following criteria within the past six months:
They have had condomless receptive anal or vaginal sex outside a stable (12 months) monogamous relationship with a partner known to be either HIV negative or HIV positive with viral suppression on antiretroviral therapy;
They have been diagnosed with rectal or urethral gonorrhea or chlamydia or a new case of syphilis;
They have used any stimulants, including cocaine or amphetamine;
They have had five or more sexual partners.
Here too, participants will be randomised to receive the vaccine – four shots of AD26.Mos4.HIV at study entry, month 3, month 6 and month 12, with the latter two shots accompanied by Clade C + mosaic gp140 – or a placebo.
All participants will be offered a comprehensive prevention package. The study will compare the rate of new HIV infections in the group receiving the vaccine plus the prevention package versus those who receive the prevention package with the placebo.
Importantly, the standard prevention package has evolved since earlier vaccine trials and it now includes tenofovir disoproxil fumarate/emtricitabine for pre-exposure prophylaxis (PrEP). The vaccine aims to meet a need for people who are not already using an effective prevention method, Buchbinder explained. For this reason, prospective participants will be informed about and helped to access PrEP during the screening process, and those who opt to use it will not be enrolled. That is, eligible prospects will either be linked to PrEP services or enrolled in the trial. However, once enrolled, participants may decide to start PrEP at any time and remain in the study.
After consultations with clinical trialists, statisticians, representatives of the US Food and Drug Administration and NIH, ethicists, advocates and community members, the investigators decided it would be ethical to enrol people who opt out of PrEP. "They must have a real option to use PrEP and we acknowledge participants' views on PrEP might change during the study," Buchbinder said.
Initial results from Imbokodo are expected in 2021. Mosaico results are anticipated in 2023.
References
Buchbinder S PrEP considerations in Mosaico. 10th International AIDS Society Conference on HIV Science (IAS 2019), Mexico City, session SUSA20, 2019.
Guzman S Vaccine efficacy studies and the Mosaico Clinical Trial. 10th International AIDS Society Conference on HIV Science (IAS 2019), Mexico City, session SUSA20, 2019.