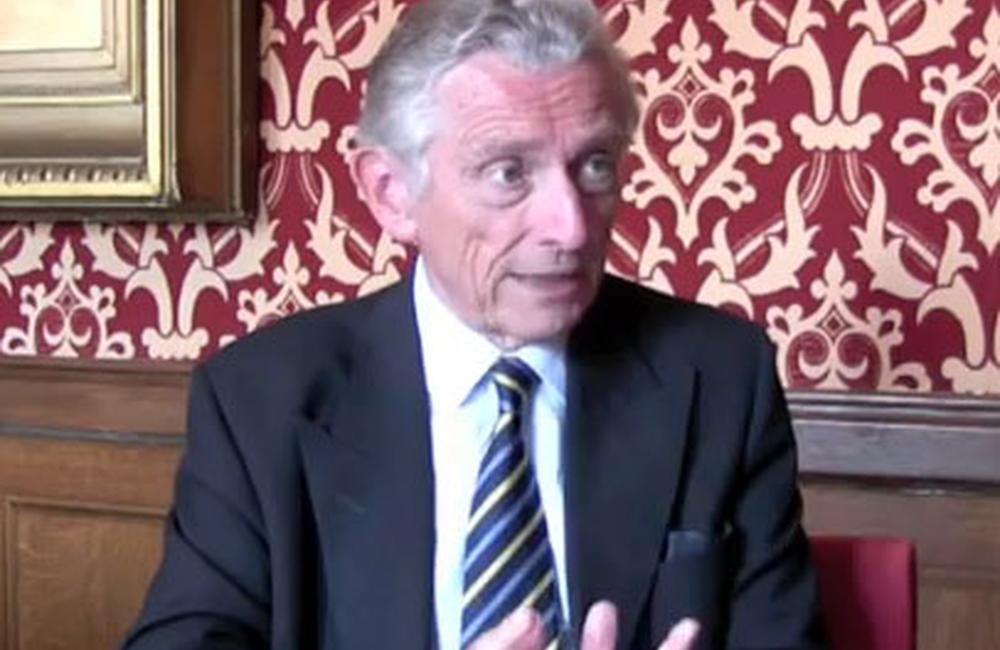 The United Kingdom government must give much greater priority to HIV prevention, and consider a new national campaign to inform the general public of the risks of HIV infection, according to a report issued today by the House of Lords Select Committee on HIV & AIDS in the UK.
Its report warns of "potentially huge cost implications…of failing to deal effectively with the epidemic," and stresses that "the Government should ensure that HIV and AIDS is a key public health priority."
Lord Fowler said that while up to £750 million a year is being spent on treatment, the Government is spending less than £3 million a year on prevention campaigns.
"I know these are difficult times, but if you were to try to find one good investment, it would be to spend more on prevention, because that investment prevents the treatment costs."
The Select Committee was established in December 2010 in order to review the status of HIV responses in the United Kingdom and make proposals for improvements. Its recommendations are not binding on the Government, but do reflect the fruits of extensive hearings and submissions by more than 80 organisations which gave evidence. 
The committee was chaired by Lord Fowler, who as Health Secretary in 1986 launched the `Don't Die of Ignorance" government information campaign on AIDS.
Prevention and testing must expand
Unsurprisingly, the committee has recommended a new national HIV campaign, or at the very least, integration of HIV prevention messages into all future sexual health campaigns.
Existing prevention activities targeted towards gay men and Africans need to be better funded, but a wider range of evidence-based approaches need to be adopted, and the effectiveness of these activities should be evaluated independently.
But it is HIV testing that the committee sees as the priority if HIV prevention efforts are to be improved.
"In particular, we want to see a new emphasis on people getting tested," said Lord Fowler. "It is ridiculous that we have about a quarter of people with HIV who don't know they have it. It's bad for them, and it's bad for public health."
Testing needs to be offered outside sexual health clinics, and people need to be encouraged to test for HIV.
Opt-out HIV testing should be routinely offered to all patients registering with a new general practitioner, and to all patients admitted to hospital, in areas with a high background HIV prevalence. It should also be offered to all patients diagnosed with TB, and all clinicians should be better trained to recognise potential symptoms of HIV infection and AIDS, the committee says.
The committee also wants to see an end to the ban on home testing for HIV, subject to the development of careful regulations that will outlaw poor-quality testing kits and ensure that users can be linked into sexual health services.
The report criticises the current government approach to sex and relationships education in schools, which allows schools and parents to opt out. Schools should be legally obliged to provide sex and relationships education, this should include information on HIV, and teachers should be better trained to provide it, the committee recommends.
Another reason for a national campaign on HIV is to address prejudice and ignorance about the infection, the committee says. Work with faith leaders will be essential to reach African communities, and the development of people living with HIV as advocates will also play an important role in breaking down stigma.
Treatment
Treatment services should build stronger links with GPs, so that some elements of HIV care can be taken over by GPs, and clinics need to move towards offering evening and weekend clinics, home delivery of drugs, and email and telephone consultations, in order to reduce the burden on specialist services.
Procurement of antiretroviral drugs should be conducted on a national basis, the committee recommends, in order to achieve the greatest possible economies of scale, and to ensure that regions of the country outside current bulk purchasing agreements are not being over-charged. However the committee also notes that the priority in purchasing must be provision of drugs that are well tolerated and easy for patients to take.
People not currently entitled to free HIV treatment in the UK should receive free treatment.
Testing and treatment in prisons also needs to be improved, including national standards for treatment services within prisons.
The committee also recommends that priority should be given into research to evaluate the impact of treatment on new infections in the UK. It also recommends that research into the use of pre-exposure prophylaxis with antiretroviral drugs to prevent infection in HIV-negative people should be a funding priority for the National Institute for Health Research and the Medical Research Council.
Deborah Jack, Chief Executive of the National AIDS Trust, welcomed the recommendations.  "It is essential that HIV prevention is treated as public healthy priority by the Government and is a core element of new local public health strategies.
"The report covers more than 50 recommendations for action and it's important for the Government to act on these – not in a piecemeal fashion – but with a cohesive strategy for HIV which brings all these elements together."