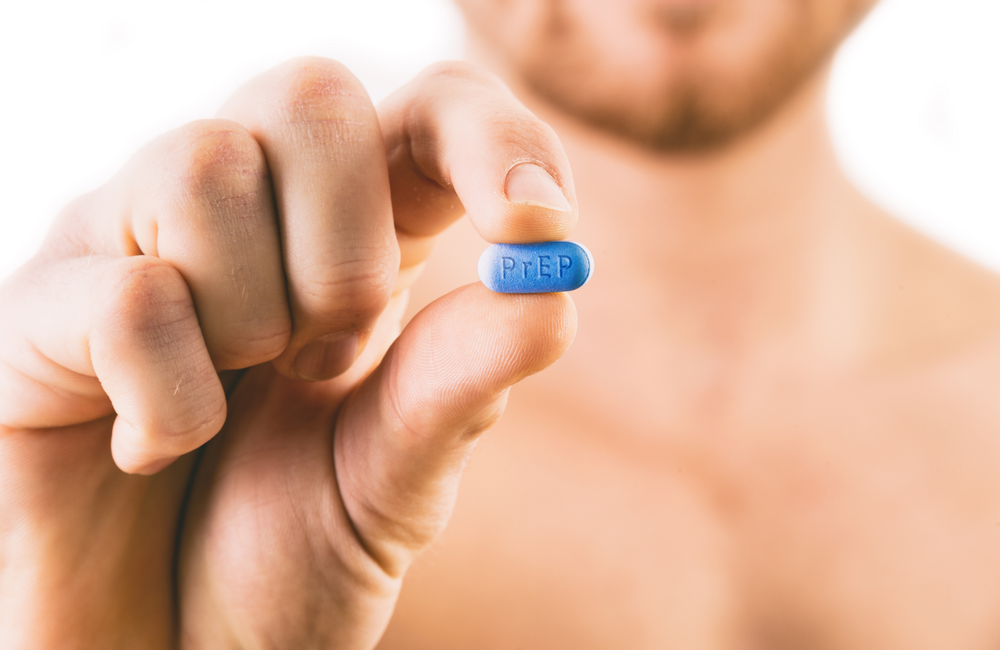 The number of people using Truvada for pre-exposure prophylaxis (PrEP) in the US is increasing and a growing proportion of users are men, according to an analysis of data from approximately half of American pharmacies presented this week at the HIV Drug Therapy Glasgow conference.
PrEP refers to the use of antiretroviral medications to prevent HIV infection. Gilead Sciences' Truvada (tenofovir + emtricitabine) taken once daily was shown to be effective in the iPrEx study of mostly gay and bisexual men, reducing the risk of HIV infection by 42% overall, rising to 92% among participants with blood drug levels indicating regular use. A mathematical model suggested that taking Truvada four times per week would provide 99% protection, and in an open-label extension of iPrEx none of the men who took Truvada at least this often became infected.
The US Food and Drug Administration (FDA) approved once-daily Truvada for PrEP in July 2012. In May of this year, the US Centers for Disease Control and Prevention (CDC) recommended that people at 'substantial risk' should consider PrEP to prevent HIV infection, and the World Health Organization (WHO) has also recommended PrEP as an option for at-risk gay men.
Yet uptake of Truvada PrEP has not been as widespread as many had hoped, facing barriers such as lack of awareness among people at risk for HIV, resistance from some medical providers and inconsistent insurance coverage.
In an effort to get a better idea of the extent of PrEP usage in the US, Charlene Flash from Baylor College of Medicine, Keith Rawlings from Gilead and colleagues analysed data from a subset of pharmacies, looking at Truvada prescriptions that were not written for HIV treatment (ie, for people who are HIV-positive or also prescribed other antiretrovirals), for post-exposure prophylaxis (PEP) or for off-label hepatitis B treatment (tenofovir alone is approved for hepatitis B, but not Truvada).
Data were obtained from 55% of pharmacies across the US from January 2012 through March 2014. Importantly, this analysis did not include people accessing Truvada PrEP through Medicaid (medical coverage for low-income people), clinical trials or demonstration projects.
Also, as the data collection period ended in March of this year, it does not reflect an upsurge in PrEP requests reported by some sources this summer, coinciding with announcement of the iPrEx OLE data, stepped-up PrEP advocacy and extensive media coverage.
Rawlings presented earlier PrEP usage figures at the 2013 Interscience Conference on Antimicrobial Agents and Chemotherapy (ICAAC), reflecting prescriptions through March 2013. Those data showed that Truvada for PrEP was prescribed to 1274 people in 2012 and 350 more during the first quarter (Q1) of 2013. Nearly half of PrEP recipients were women, including a substantial proportion in southern states. Some were probably HIV-negative women with HIV-positive partners who were trying to conceive naturally.
The latest analysis showed that 1057 people were prescribed Truvada for PrEP in the first three quarters of 2013, with a further 880 prescriptions during the last quarter of 2013 and the first quarter of 2014. Overall, the analysis counted 3253 total unique PrEP users since January 2012.
Compared with the earlier analysis, the proportion of women declined from 53.9% in the earliest period (Q1-Q2 of 2012) to 26.7% in the latest period (Q4 of 2013 through Q1 of 2014). During the 12-month period of March 2013 through March 2014, the proportion of new PrEP prescriptions among women fell from 44.5% to 22.9%.
The average age of PrEP recipients remained approximately 38 years across all periods; however, the proportion of PrEP users younger than 25 fell from 13.9% in early 2012 to 10.8% during the latest period. Across all periods, women using PrEP were significantly younger than men (36.4 vs 39.3 years, respectively) and more were under age 25 (7.4% vs 17.2%, respectively).
Looking at providers, over the entire period 68% of all Truvada PrEP prescriptions were written by five specialties: internal medicine (19%), family practice (18%), infectious diseases (11%), nurse practitioners (10%) and physician assistants (10%).
The population of Truvada PrEP users in the US "appears to be shifting demographically", the researchers concluded. "PrEP prescriptions continue to be initiated mostly by non-infectious disease physicians".
In response to a question at the Glasgow meeting, Flash suggested that the large proportion of women prescribed PrEP during the first two years may be related to greater engagement of women in primary care, while the growth in prescriptions to men who have sex with men during the latest period is likely to be related to growing awareness of PrEP among this population.
References
Flash C et al. Two years of Truvada for pre-exposure prophylaxis utilization in the US. International Congress of Drug Therapy in HIV Infection, abstract P198, Glasgow, 2014.