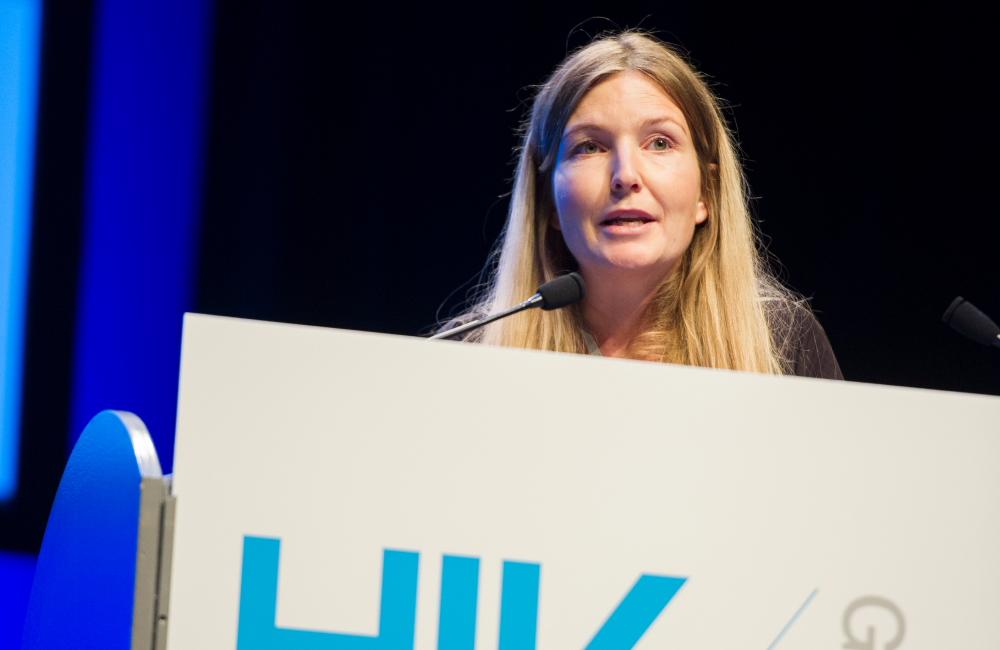 Around one-third of people living with HIV in Eastern Europe who were diagnosed with tuberculosis (TB) had multidrug-resistant TB, according to the findings of a global study of TB and HIV management in high- and middle-income countries.
The findings of the study, conducted by EuroCoord, were presented by Anne Marie Efsen of the University of Copenhagen at the HIV Drug Therapy Glasgow conference on Tuesday.
In Eastern Europe, rates of both TB/HIV co-infection and multidrug-resistant (MDR) TB are increasing. However, data on the clinical management of people living with TB and HIV are scarce.
Researchers from the TB/HIV Study Group, in EuroCoord, studied the clinical characteristics of people with TB and HIV in Europe and Latin America at TB diagnosis, identified the factors associated with MDR-TB in those individuals and assessed the activity of the initial TB treatment regimens given the results of drug susceptibility tests (or DST, which takes several weeks to produce a result for diagnostic purposes).
A definite TB diagnosis was defined by culture and/or PCR positive for Mycobacterium Tuberculosis.
From January 2011 to December 2013, a total of 1413 people with TB and HIV were enrolled in the study, from 62 clinics in 19 countries in Eastern Europe (EE), Western Europe (WE), Southern Europe (SE), and Latin America (LA).
For people who completed the DST within their first month of TB therapy, the investigators linked the initial TB regimens to the DST results. Also, they calculated the distribution of patients receiving 0, 1, 2, 3 and ≥ 4 active drugs per region.
Significant differences were found between the different regions:
Study outcomes

EE

(844 pts)

WE

(152 pts)

SE

(164 pts)

LA

(253 pts)

 

cART at TB diagnosis

17%

40%

44%

35%

 

Definite TB diagnosis

 

47%

71%

72%

40%

 

MDR-TB prevalence

(after DST result)

 

34%

3%

3%

11%
A history of injecting drug use, prior TB treatment and living in Eastern Europe were associated with MDR-TB.
For 569 people with available DST, the initial TB treatment contained ≥ 3 active drugs in 64% of patients in Eastern Europe, compared with 90 to 94% of patients in the other regions. If the patients had received the standard therapy (rifampicin, isoniazid, pyrazinamide and ethambutol, also called RHZE) as initial therapy, the corresponding proportions would have been 64% in Eastern Europe, compared with 86 to 97% in the other regions.
The investigators for this study concluded that, in Eastern Europe, people with TB and HIV had poorer exposure to cART, benefited less often from a definite diagnosis and were diagnosed with MDR-TB more often than in the other European regions and Latin America.
As described above, initial therapy in Eastern Europe was suboptimal with less than two-thirds of patients receiving at least three active drugs, and improved compliance with the standard therapy does not seem to represent a solution to this problem.
The investigators say it is urgent to improve the clinical management of people with TB and HIV through a routine use of DST, through the use of an initial TB therapy based on prevailing resistance patterns and a more widespread use of ART.
References
Efsen A et al. Major challenges in clinical management of TB/HIV co-infected patients in Eastern Europe compared with Western Europe and Latin America. International Congress of Drug Therapy in HIV Infection, abstract 0-235, Glasgow, 2014.