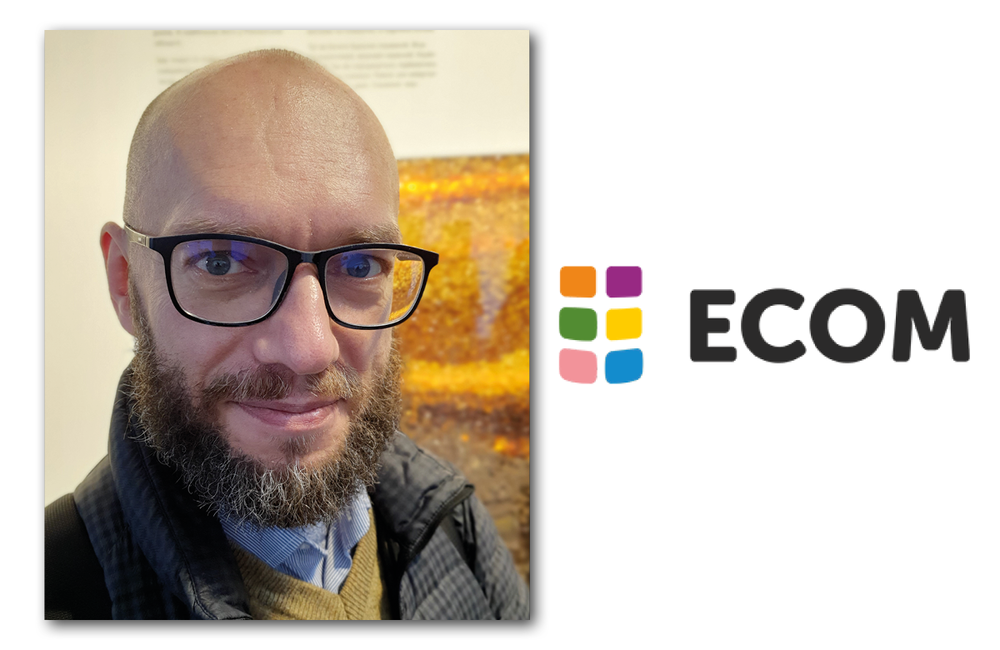 ECOM – Eurasian Coalition on Health, Rights, Gender and Sexual Diversity – recently published a report on access to PrEP (regular medication to prevent HIV infection) in Armenia, Belarus, Georgia, Moldova and Ukraine. We spoke to ECOM's Community Health Systems Coordinator, Gennady Roshchupkin, about ECOM's work in the region.
What's the aim of ECOM's new PrEP report?
The report is primarily an advocacy tool. Our goal is to provide international funders and local communities with an overview of what's going on in the region. We want to underline the areas where development is required and to show how learning within a region can help individual countries to develop. The report focuses on specific countries where PrEP services exist or are going to be started soon.
In Georgia, Ukraine and Moldova, PrEP services started several years ago, with support from the Global Fund. Armenia started a project with its own resources. It is interesting to reflect on how the development of services has been quite different in these countries. The report shows what first steps have been taken in PrEP provision and the lessons countries have learned.
In this region, it's important to communicate with international funders and decision makers, as it's unlikely that national governments will fund PrEP properly. For instance, in Armenia, there is a PrEP service, but the client has to pay for everything, from medical examination to medicine.
What did you discover were the main challenges to PrEP uptake in the region?
The biggest challenge is knowledge of PrEP among key populations, especially men who have sex with men (MSM) and trans people. These populations are where this service is needed most, but very few people have heard of PrEP. The few gay men and trans people who know about PrEP are those who travel regularly and have visited countries like Germany, Italy, Spain or the UK, where PrEP is well-known and quite openly discussed.
We know small numbers of people are buying PrEP through online pharmacies. Two years ago, in the Russian Federation, an NGO surveyed people about what they know about PrEP and they found there were several hundred people buying PrEP online. We don't know whether they have consulted a medical professional before they started PrEP and whether they have any ongoing contact with a doctor.
But this is a very small percentage of the LGBT population overall, and only those who are connected to the western European health culture. Many people here say that western people are just mad about health! The majority of gay men in eastern European and especially central Asian countries have totally different attitudes to their health. Moreover, a lot of people have the wrong perception of antiretroviral (ARV) treatment. There are a lot of people who consider ARV treatment to be a kind of poison, rather than a treatment that saves lives. This is the first challenge, to change this perception and increase PrEP knowledge in the communities.
The second thing is access to medicine. In some countries, there are barriers for buying medicine online or the medical professionals who are experienced in ARV treatment are too busy to consult on PrEP. In most countries, there are no commercial clinics where you can just go and pay for the specialist time and get proper advice on how to use PrEP.
On the basis of what you found, what recommendations would you make about how to increase uptake of PrEP?
Our recommendations relate to community knowledge of PrEP, and the accessibility and availability of services. Moldova is a good example. The first PrEP service started in a medical facility and for the first year of the service, they attracted just a couple of dozen people. PrEP was then made available through community organisations that are really well-known and trusted by the LGBT community and over the next three months, they tripled the number of people using PrEP. Similarly, in Georgia and Ukraine, people were initially invited to get PrEP from AIDS Centers (medical settings where people access HIV treatment and care). When access was expanded, the number of people using PrEP increased really quickly.
We strongly recommend that PrEP services are built with two types of access. Some people prefer to go to a medical setting. For other people, especially for young people or people who have faced discrimination or violence, a community organisation can provide a friendlier, less medicalised environment. In the community setting, people feel they are more likely to meet with someone who is like them and they do not fear aggression or judgement. Having these two points of access to the service is critical for the expansion of PrEP.
The second recommendation is the development of co-payment schemes, because governments in these countries are not motivated to do anything for LGBT communities. We can learn from the experience of those people who already buy their own PrEP. For some people, and especially those who have enough money and want to be sure of anonymity, the commercial route will be the best choice.
The third recommendation, which is also important but less critical, is providing a variety of regimens of PrEP, because for some people daily PrEP is easier, but for others event-driven PrEP is more attractive, partly because it's cheaper.
The report is part of a project called PrEPare EECA. What else is happening as part of this project?
This is the second of two reports we've published and we are hosting regional events with key LGBT community leaders, to exchange experience and discuss PrEP advocacy. The project also produced a small regional information campaign, called Get PrEP. It includes a short video and simple information explaining what PrEP is, how to use it, and where to get it in several countries of eastern Europe and central Asia.
We are careful to avoid competition between this regional project and national projects. We want our regional work to be supportive of national efforts. National projects are attached to services and they can direct people straight to the settings where they can get counselling or medicine or whatever they need. The regional project is about advocacy and information.
But providing information is strongly related to leadership on an issue and it's important for national-level advocacy that there is strong leadership in national organisations and not only at the regional level. This is the most complicated thing in the project, balancing the need for information for the community and the need for building leadership in national LGBT groups.
What other work does ECOM focus on?
ECOM is a regional network of LGBT groups and activists, working in sexual health. Currently, we mainly concentrate on HIV, with some work on STIs and sexual health in a more general sense. We are trying to expand our work on sexual health, because issues such as syphilis are challenging for MSM in many countries. The majority of our work is technical support – things like information provision and development of national projects.
The second area of our work is in human rights. Health and human rights issues are closely linked, but human rights protection is a significantly more complicated area than health. When you work on health issues, national governments understand who you are, what you are doing, and they don't see you as an enemy. But when you talk about human rights, the government starts to see you as a threat.
In Belarus and Uzbekistan, we helped two national groups learn about documenting human rights violations and how to present documented cases at an international level, through the EU and UN structures. Because of this work, the governments in these countries are suspicious of us. From my point of view, human rights is the landscape within which health issues sit and we try to help governments to ensure health service coverage. Someone who experiences violence on the street because of who they are will never go to medical professionals and discuss related medical issues. This person will simply be afraid of being identified as part of a stigmatised group.
How would you describe the situation for MSM and transgender people in the region?
Firstly, I would say almost nothing exists for trans people in the region, in terms of HIV prevention. There is some impressive work being done in terms of legal gender recognition, involving cooperation between medical professionals and community activists and it is brilliant to see that. But when it comes to the prevention of HIV and STIs, almost nothing has been done for trans people and, in many countries, they are still considered to be part of the MSM group. Even in countries where trans people are mentioned separately in national strategies, there are still no proper services or even guidance on trans-supportive service delivery. I think it's something that needs to change urgently.
The second thing I would highlight is stigma at a systemic level, institutionalised stigma. This is clearly visible in the legal system. In many countries in this region, there are still no laws explicitly forbidding discrimination relating to sexuality and gender. Legal protection on the grounds of faith, sex, ethnicity, these are common, but when it comes to sexuality or any discussion of gender aside from equality for cis-women, then this is beyond what policymakers, political leaders and the public are willing to engage with at the moment.
For more information, visit the ECOM website.
This eFeature appeared in the March 2020 edition of the Eurobulletin.