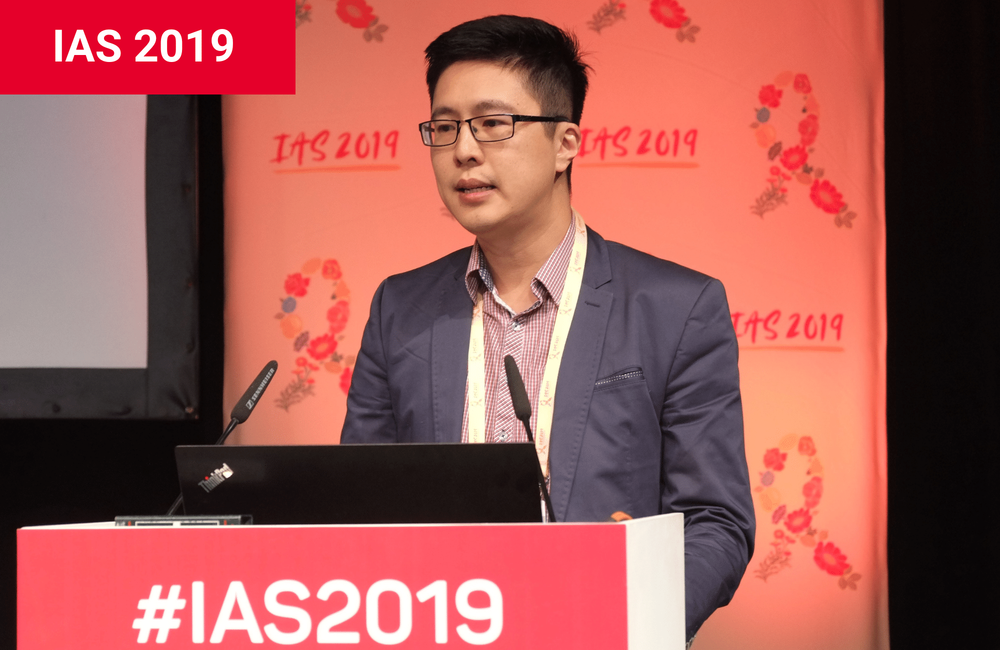 The roll-out of pre-exposure prophylaxis (PrEP) provides an opportunity to bring down the incidence of sexually transmitted infections (STIs), provided that PrEP and STI programmes are better co-ordinated and integrated, representatives from the World Health Organization (WHO) said yesterday at the 10th International AIDS Society Conference on HIV Science (IAS 2019) in Mexico City.
While much of the debate and research on the relationship between PrEP and STIs has focused on gay men in high-income countries, the greatest gains in STI control could be achieved in low- and middle-income countries, the conference was told.
The high rates of STIs in people using PrEP should spur policy makers, healthcare providers and activists to create better services, speakers suggested. As people who could benefit from PrEP most are also likely to be at increased risk of STIs, PrEP can be an entry point to comprehensive sexual and reproductive health services, including STI screening and treatment. Equally, clinics testing and treating STIs should offer PrEP to those who would benefit.
Dr Jason Ong of Monash University conducted a systematic review for WHO on STI incidence and prevalence in PrEP programmes, with 88 studies.
STI prevalence was already high in people seeking PrEP, with 24% having chlamydia, gonorrhoea and/or early syphilis at baseline. Prevalence was comparable in low- and middle-income countries (a third of the studies) and in high-income countries. It was only a little lower in studies involving populations other than men who have sex with men (MSM) (a third of the studies) than in studies exclusively involving MSM.
And incidence was extremely high while people were on PrEP: for chlamydia, compared to a global average incidence of around 3%, it was 21% in PrEP users.
WHO has outlined a series of interventions needed to address STIs within PrEP programmes. Some can already be delivered: condoms and lubricant supplies, partner notification services, and culturally sensitive services for specific communities.
STI diagnostics and treatment already exist, but WHO says that policy and funding changes are needed. In many lower- and middle-income countries, STI services rely on 'syndromic management' – in other words, people who present with symptoms are offered presumptive treatment without any testing being done. This can result in inappropriate or unnecessary treatment being offered, but most of all leads to massive under-treatment of STIs.
Dr Sinéad Delany-Moretlwe of the Wits Reproductive Health and HIV Institute said that syndromic management served young women particularly poorly. Many vaginal infections are asymptomatic or cause mild symptoms that adolescents may not recognise as being due to an STI.
Services rely on syndromic management because diagnostic assays – both nucleic acid amplification tests (NAATs) performed in laboratories and point-of-care tests – are prohibitively expensive. What's more, many point-of-care tests perform poorly, missing up to half of infections. WHO say advocacy and policy work is needed to drive down prices and to develop more accurate point-of-care tests as well as assays that can detect multiple infections.
Other future interventions needed for improved STI services but which may need policy work to come into being are the development of new STI vaccines (in addition to HPV and hepatitis B) and monitoring of antimicrobial resistance (such as gonorrhoea which does not respond to first- or second-line antibiotics).
"PrEP programmes can be a gateway for empowering comprehensive sexual health services," said Jason Ong. PrEP is attracting people with behaviours that put them at high risk for STIs, so providing screening and treatment is a priority.
However, provision is highly varied. It ranges from the 'Rolls Royce' of 56 Dean Street in London where point-of-care testing for STIs is integrated with PrEP provision; to several middle- and high-income countries in which the only STI test offered by PrEP services is the syphilis blood test; and to some PrEP services in Thailand which refer clients to another clinic for STI management. Rectal and throat samples are often not tested.
The low priority that governments and donors have put on STIs, as well as the separate funding streams, make it harder to develop high quality, integrated services. Dr Rachel Baggaley of WHO said that advocacy was needed to push the issue up the agenda. "We need community to demand better STI services," she said.