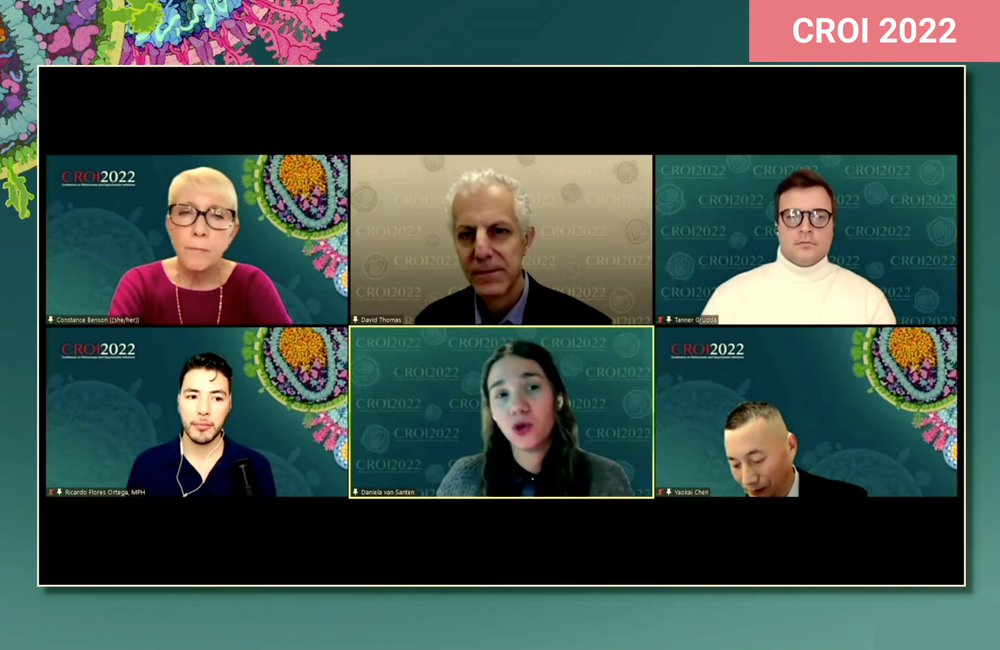 The availability of direct-acting antivirals has led to a 50% reduction in new cases of hepatitis among people with HIV in some high-income settings, a six-country study presented this week at the Conference on Retroviruses and Opportunistic Infections (CROI 2022) shows. The reduction is most pronounced in countries that had high hepatitis C incidence in people with HIV before making the drugs broadly available.
World Health Organization (WHO) targets for the elimination of hepatitis C by 2030 included the aim of reducing new cases by 30% by 2020. WHO has now adopted absolute targets for elimination, encouraging countries to aim for less than five new cases per 100,000 people and less than two new cases for every hundred people who inject drugs.
Previous studies from Australia, France, the Netherlands and other countries have suggested that the availability of direct-acting antivirals is beginning to reduce the incidence of hepatitis C in some populations, by reducing the number of people who have hepatitis C.
To assess progress towards the hepatitis C elimination target in people with HIV, and to investigate the impact of direct-acting antivirals on the incidence of hepatitis C, the International Collaboration on Hepatitis C Elimination in HIV Cohorts pooled data on 105,402 people in ten cohorts in France, Spain, Switzerland, the Netherlands and Australia.
Participants in these cohort studies were selected for inclusion in the analysis if they had a baseline hepatitis C antibody test and a follow-up test. Incident hepatitis C cases were identified by a positive hepatitis C antibody or RNA result and the timing of infection was fixed halfway between the previous negative test and the positive test.
Where participants were HCV-RNA positive but had a negative antibody result at the same time, infection was assumed to have taken place less than six weeks beforehand (primary infection).
Between 2010 and 2019, 45,943 people were eligible for inclusion in the analysis and 2051 acquired hepatitis C during the follow-up period. Seventy-two per cent of the cohort were gay and bisexual men; only 0.4% were people who inject drugs.
Incidence was relatively stable between 2010 and 2015 but fell by 50% between 2015 and 2019, from 0.91 cases per 100 person-years of follow-up to 0.46 per 100 person-years.
The reduction in incidence was more pronounced in Australia and the Netherlands, the two countries with the highest incidence prior to the introduction of direct-acting antivirals. Incidence declined moderately in France and Switzerland and was stable in Spain.
The impact of direct-acting antiviral availability was assessed by comparing three periods: pre direct-acting antiviral access, restricted access and broad access. Incidence remained stable between the first and second periods (0.97 per 100 person-years and 0.98 per 100 person-years) before declining to 0.48 per 100 person-years in the broad-access period.
The study findings show that the overall decline in incidence observed by 2019 exceeded the WHO interim target of a 30% reduction by 2020 and has matched the new absolute target of 5 cases per 100,000, Dr Daniela Van Santen of the Burnet Institute, Melbourne, told the conference. However, there are big variations between countries.
"Our data do suggest that direct-acting antivirals have a treatment-as-prevention effect, but that's only for broad access. We need to monitor whether this effect will be sustained over time," she concluded.
References
Van Santen D et al. Effect of direct-acting antivirals on HCV incidence among people living with HIV. Conference on Retroviruses and Opportunistic Infections, abstract 73, 2022.