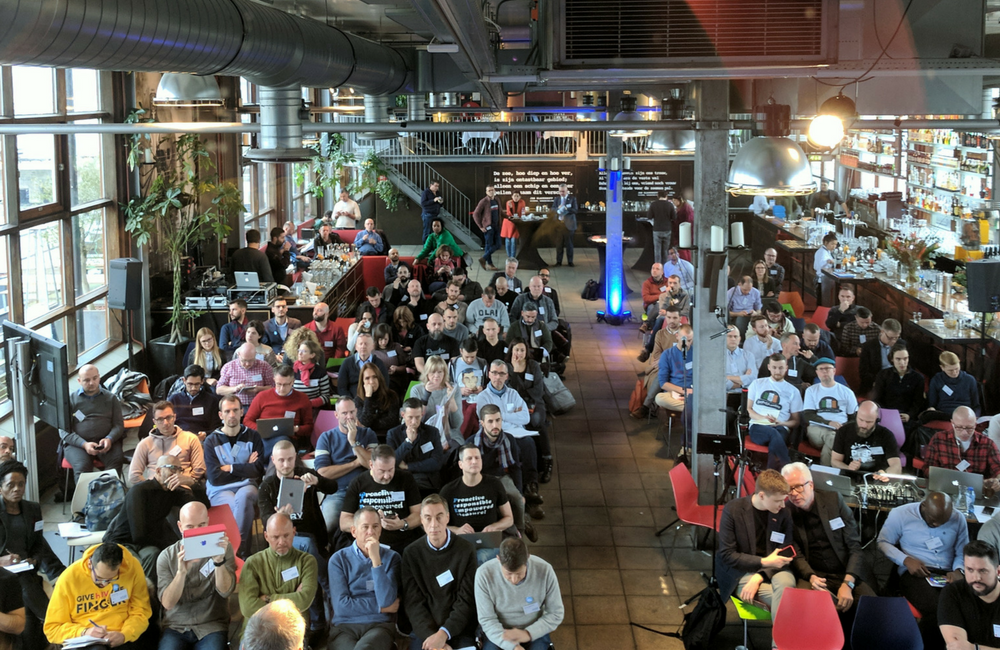 The biggest barrier to HIV pre-exposure prophylaxis (PrEP) becoming more available and more widely used is not cost so much as widespread acceptance of the status quo in HIV prevention, the first-ever European PrEP Summit, held in Amsterdam earlier this month, heard.
Ignorance – among politicians, among healthcare workers, and among potential users of PrEP – was the main reason Europe lags far behind the USA in PrEP provision, despite there being a possibly more favourable climate in terms of potential drugs costs.
The decision by Dean Street clinic in London to start selling generic, off-patent Truvada – a decision given a you-heard-it-here-first announcement at the Summit by activist Greg Owen of I Want PrEP Now – is just one of a number of innovative solutions countries have had to take to meet rising demand – a demand exemplified by the fact that I Want PrEP Now is now catering for about 25,000 users a month.
And yet the Summit also heard that PrEP provision in many parts of Europe has scarcely started. In eastern Europe, despite international agencies like the World Health Organization (WHO) having given PrEP their full backing for several years, small pilot studies are only just now starting or planned to start this year.
These countries, of course, still face difficulty in providing treatment to people who already have HIV. But the fact that PrEP provision is even being contemplated in Russia, where a pilot study amongst men who have sex with men is planned to start in September, and is already underway in Ukraine and Georgia, may be a hopeful sign that PrEP-using gay men have something to contribute not only to HIV prevention but to addressing the stigma that surrounds gay men, trans people and other populations at risk of HIV.
More worrying is the fact that PrEP uptake has been lower than expected in some countries – including France, which led the way with free PrEP provision via a National Health Service in 2016. Studies and clinical experience show that there may be several reasons for this. Firstly, knowledge of PrEP is still very low among other populations, who might benefit from it, notably women, as Germany's Harriet Langanke, citing the Flash! PrEP study, showed. Secondly, in some countries several appointments – for assessment, for HIV and other tests, and for PrEP dispensing – may be required and these 'hoops' may act as a disincentive to people who may be anxious about starting. Thirdly, as France's Daniela Rojas Castro said, PrEP has added a burden in terms of staff training and hours to already stretched health systems.
The most fundamental problem may still be stigma, however. In the presentation from Ukraine, Vitaly Andres, presenting on behalf of Dzmitry Filippau of the men's health foundation MenZDRAV, showed that gay men in Kiev are still widely ignorant about PrEP and would prefer a long-acting formulation rather than a daily pill – something African women have also expressed a preference for, and a possible indication that PrEP's acceptability may be hindered by fears for privacy and of being seen as either gay or HIV-positive.
The Summit – more details
The PrEP in Europe Summit 2018 was attended by 120 PrEP activists, doctors and policymakers from 33 countries in Europe and central Asia, plus the US and Australia. Forty-seven were "scholars", with travel and accommodation fully supported, while another 24 attendees were supported by PrEP in Europe's partner organisations, AIDES, EATG, AVAC and PrEPster.
The meeting was funded primarily by the Netherlands' HIV Funding organisation Aidsfonds, with additional grants from AIDES and UNAIDS. In addition, funding from two pharma companies – ViiV and Merck – has supported the PrEP in Europe Initiative from the start and made such a meeting possible.
Twenty-four attendees were women of whom three were trans women. Among the 92 men two were trans men. There were 28 attendees from central and eastern Europe plus three from Turkey and Lebanon. We did not ask people if they were PrEP users themselves: a deficit to be corrected in future, though a straw poll in the room revealed about 12 who were prepared to put their hands up.
The 1.5-day meeting heard updates from various European countries on progress towards PrEP provision on the Friday: the Saturday featured presentations on making PrEP more widely available to women, trans people and migrants; presentations on pathways to PrEP provision in western and eastern Europe and online; and considerations of how to spread the word about PrEP on dating sites and social media.
The Summit heard that in western Europe, PrEP provision schemes have multiplied in the last year. The exact model of provision arrived at varies from country to country and, interestingly, so has the rate of uptake, with signs that programmes devised more recently may be recruiting faster.
The English PrEP Impact Trial has already recruited nearly half of its 10,000 participants in its first four months even with only half of its sites open, the National AIDS Trust's Yusef Azad told the Summit. In fact, some clinics have already filled up their allocation of free PrEP places. In Belgium, during the same time period, 737 people started PrEP, which is a slightly lower number per head of population. In Norway, over a longer period, approximately 700 people have started PrEP. While in Germany, over an even shorter time period, a scheme that takes advantage of a special deal struck between health insurance funders and community pharmacies already has 1500 PrEP users.
In France, however, the European country that first decided to provide PrEP, only 5352 people started PrEP in the first 18 months, for reasons suggested above. These figures contrast with at least 150,000 in the US.
Uptake among populations other than gay men is still very low. In France, only 0.5% of people taking PrEP through the national programme are women and even in the US the proportion of PrEP takers who are women is only about 10% of the number of gay men, despite it being estimated that in numerical terms as many women are at high-enough risk of HIV to need PrEP as men.
PrEP awareness among other populations is also starting from a low base. Michelle Ross and Kate Nambiar of the UK gave an interesting presentation showing that so far 34 trans women and men have joined England's IMPACT trial via two clinics for trans people in London and Brighton, CliniQ and Clinic T. This is a start but still represents less than 1% of the people in the study.
Messages from the attendees
But at its heart this was an activists' meeting and the most important aspect of the Summit was probably the breakout sessions that explored facilitators and challenges to PrEP provision, opportunities to overcome those challenges, and future possibilities for biomedical prevention beyond PrEP.
One common theme that emerged from the breakout discussions was that PrEP needed to be 'demedicalised'. This means it needs to be placed within the mainstream of HIV prevention, and access to this extremely effective prevention method against a deadly disease seen firmly as a matter of human rights, rather than just as a medical issue or one of public health. Indeed, PrEP could be a hostage to fortune if it is 'sold' to politicians and healthcare providers purely as a way to shrink a country's HIV epidemic – although other attendees commented that educating politicians and healthcare providers about cost-effectiveness and about the economic arguments for PrEP were also very necessary, and might persuade where human rights arguments, by themselves, do not.
It is important to note that a small but significant proportion of the attendees were clinicians themselves. WHO's Yannis Mamaeltzis, citing evidence from countries that had already achieved some PrEP provision, said that PrEP-supporting clinicians, healthcare workers and researchers, especially when allied with activists, had often been pivotal in persuading policymakers to adopt PrEP. "It might only take a handful – literally five or so – key people in a country to start a PrEP programme," he remarked.
Further information
One innovation of the PrEP in Europe Summit was that most of its sessions were live-streamed and can still be viewed on the PrEP in Europe Facebook page at https://www.facebook.com/groups/PrEPinEurope. This is a membership page (ask to join).
All the videos can be found on YouTube.
All presentations are at http://www.prepineurope.org/en/prep-summit-amsterdam-2018-presentations/