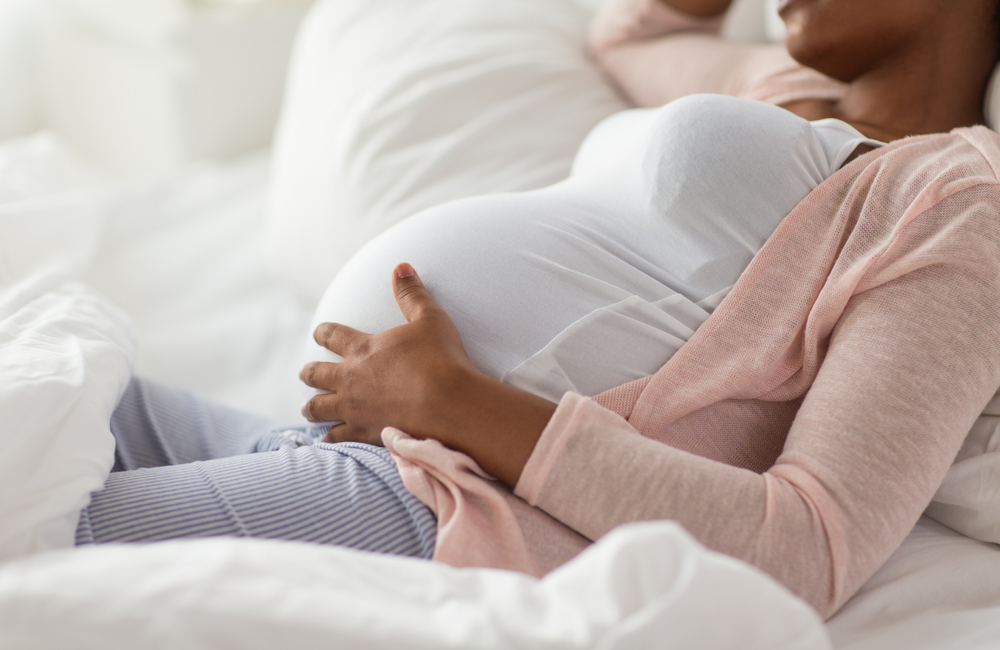 Pregnant and breastfeeding cisgender women are underrepresented in trials of new pre-exposure prophylaxis (PrEP) drugs and formulations. Dr Dvora Joseph Davey of University of Cape Town and colleagues say they want to see this evidence gap overcome by the intentional inclusion of this group in study planning, conduct and results dissemination in order to "enhance the scientific and ethical quality of HIV prevention studies" in their paper published in The Lancet HIV.
There are several promising PrEP agents in the pipeline, such as vaginal rings, long-acting injectables and newer oral antiretrovirals. Others methods like implants, vaginal patches and combination products are at earlier stages of development.  It is anticipated that these products will increase the HIV prevention options available to cisgender women. However, the team identified nine ongoing studies and products which are not collecting data on pregnant and breastfeeding cis women.
Prevention of HIV for pregnant and breastfeeding cisgender women is a global health priority. HIV incidence is high in young women and the risk of acquiring HIV more than doubles during and after pregnancy. Nonetheless, maternal and foetal safety concerns often lead to the exclusion of pregnant and breastfeeding women in trials of new PrEP drugs and products. Exclusion is often linked to logistical concerns such as increased ethical oversight, more complicated requirements for informed consent, safety monitoring for pregnancy and infant outcomes, and additional review by drug regulators.
The ethical cost of this should be considered. "Excluding pregnant and breastfeeding populations from clinical trials, in which conditions are carefully controlled and monitored, results in medication prescriptions in routine care with incomplete evidence on safety and efficacy for use," Davey and colleagues say. Studies should prioritise the inclusion of those who are pregnant and breastfeeding to address questions about safety and dose selection during pregnancy.
The lack of data complicates the roll-out of beneficial drugs, as seen with the impact of early communication of safety concerns concerning dolutegravir.
Oral TDF/FTC
WHO recommend that pregnant and breastfeeding cisgender women at risk of acquiring HIV should be offered daily PrEP containing tenofovir disoproxil fumarate (TDF). The safety of TDF in pregnancy is backed by use in many cis pregnant women living with HIV, alongside data from use in a limited number of PrEP trials.
The IMPAACT 2009 study showed that tenofovir diphosphate (TFV-DP) concentrations in pregnant women were a third lower than in postpartum women. The study findings show the importance of understanding the protective thresholds for PrEP exposure and metabolism of PrEP drugs in pregnant women. They also suggest that consistent adherence to daily oral tenofovir disoproxil fumarate-based PrEP is especially important for pregnant women.
Vaginal rings
There are seven ongoing and completed trials investigating a monthly dapivirine vaginal ring. Of these studies, only one excluded pregnant and breastfeeding cis women. One study only included pregnant and lactating cis women.
We know that participants who became pregnant on the ASPIRE study had no differences in pregnancy incidences or outcomes, comparing ring users and non-users. Following on from this study, the HOPE study showed a near 40% decrease in risk of HIV acquisition for cis women. However, pregnant or breastfeeding cis women were not included in the extension trial.
The REACH study showed that adolescent girls and young cis women preferred the dapivirine ring over oral PrEP. The study found that both methods were well received and no safety concerns were reported. However, participants who became pregnant stopped use of the ring or oral PrEP and were only able to resume following pregnancy and breastfeeding.
The DELIVER and B-PROTECTED studies are now testing the vaginal ring specifically in pregnant and breastfeeding women. Both studies are exciting, due to the large numbers of pregnant and breastfeeding women that they are gathering data on.
Vaginal gels
Whilst data from MTN-002 and MTN-008 showed that tenofovir-based vaginal gels were safe for use in pregnancy and breastfeeding, the development of microbicide gels has been halted since the overall results were disappointing.
Injectables and implants
Data from toxicology and pharmacokinetic studies of injectable cabotegravir showed that pregnant women living with HIV did not experience an increased birth defect risk. However, it is important to make sure the assessment of these risks is considered alongside the chances of acquiring HIV and vertical transmission.
The HTPN-084 study of injectable cabotegravir showed an 89% HIV risk reduction in comparison to those on daily oral PrEP. This study's open label extension includes participants who become pregnant and choose to continue on long-acting cabotegravir.
Lenacapavir is being investigated as an option for injectable PrEP. It is supporting participants who become pregnant to remain in the trial after considering the benefits and risks for the child.
The islatravir (MK-8591) implant study will not be collecting any data on pregnant and breastfeeding cis women.
New oral ARVs
So far, tenofovir alafenamide (TAF) combined with emtricitabine (marketed as Descovy) has only been licensed for cisgender men and transgender women, owing to a lack of trial data in other groups. However, it is now being tested against injectable lenacapavir in a trial with cisgender women in South Africa. Participants who become pregnant can remain in the trial after giving their renewed informed consent. Results are also expected from a pharmacokinetic study of TAF/ emtricitabine PrEP in pregnant and breastfeeding women. It is anticipated that this combination has the potential to be an effective method, with fewer adverse effects for pregnant and breastfeeding cis women.
The R-PREP study, looking at a raltegravir-PrEP formulation will not be collecting data on pregnant and breastfeeding cis women. Similarly, the Impower 022 study evaluating monthly oral islatravir excluded women who are pregnant or breastfeeding, although it was planned that women who became pregnant during follow-up could withdraw from the study and continue to receive the study drug. All islatravir studies are currently paused.
Others approaches
Agents such as vaginal films, inserts, transdermal patches, implants, long-acting formulations and multipurpose technologies are still under development and investigation in cis women. However, none of these studies include pregnant or breastfeeding cis women.
However, emerging data shows that multipurpose vaginal rings may be a promising option, due to the rings combining both an antiretroviral (daprivine) and a contraceptive method (levonorgestrel). This method could be good for breastfeeding cis women, though this is not being investigated.
Recommendations
The authors say participation should be ensured in trials where there is a favourable risk-benefit ratio, particularly those in high incidence countries. This should be assessed by considering factors such as results of pre-clinical animal trials and anticipated outcomes for foetal and maternal adverse effects. 
They suggest that researchers should include pregnant and breastfeeding populations in their study design and inclusion criteria. Doing this would support the creation of a tool to assess the risks or benefits of different PrEP methods. This would support pregnant women to access PrEP safely.
A key call is for a framework to be developed, in which the harms of excluding pregnant and breastfeeding populations from HIV prevention trials are considered. This call is backed by leading international ethics guidelines. There is an ethical imperative to ensure the burden of risk does not fall on those who are vulnerable to HIV while pregnant or breastfeeding.
"By providing robust evidence-based information, the HIV prevention field will take a giant leap forward," they conclude.