A round-up of the latest HIV news, for people living with HIV in the UK and beyond.
Vaccination against monkeypox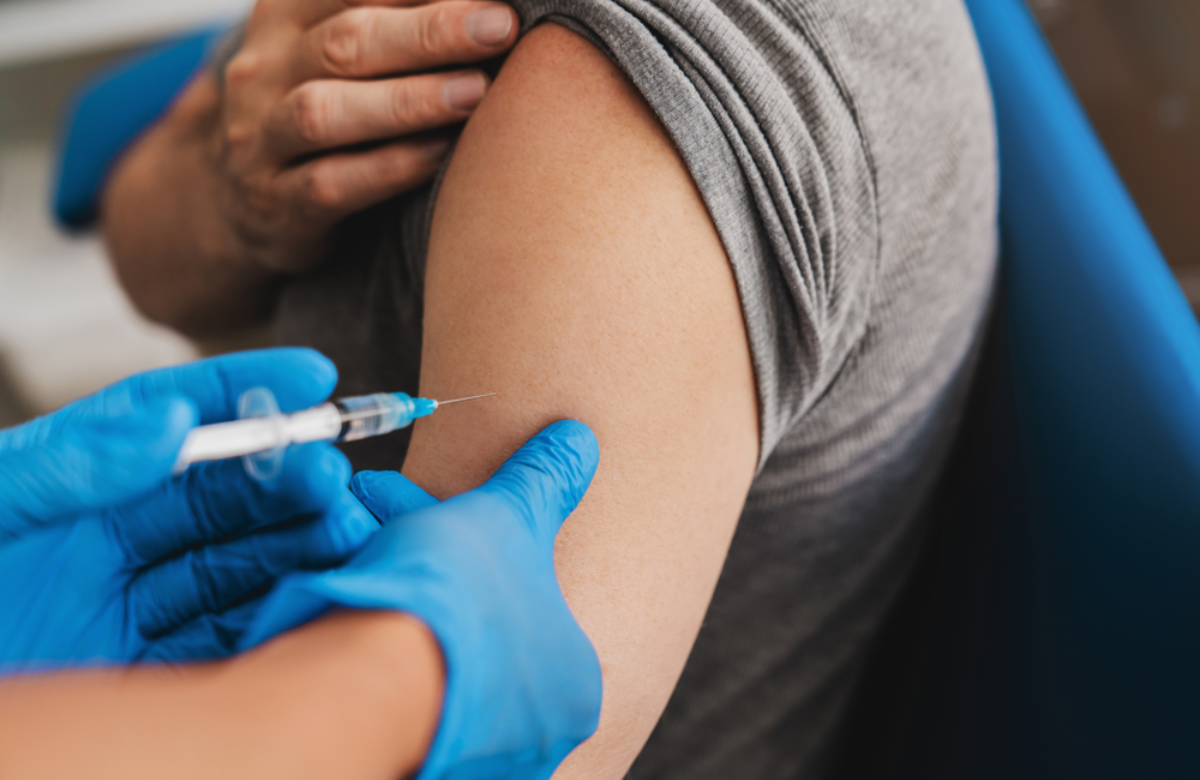 Some sexual health clinics in London, and other places that have seen large numbers of monkeypox cases, are beginning to offer the monkeypox vaccine. More clinics are expected to have vaccine doses available in the coming months. However, a rapid scale-up is difficult because there is a global shortage of the Imvanex vaccine.
As of yesterday, there were 1351 confirmed cases in the UK, most of them in England and most of those in London. Most cases (96%) are in gay and bisexual men. Of the cases with available information about gender, six are women. Most of those affected are in their thirties or early forties.
More detailed interviews with around 300 of the men with monkeypox have been conducted. These show that many had recently had an STI, had multiple partners and used sex-on-premises venues like saunas and backrooms. Just over a quarter were living with HIV (almost all were on treatment). Three-quarters of the HIV-negative people have used PrEP.
Based on this, the UK's vaccination policy is targeted. It aims to offer the vaccine to people at greatest risk of being exposed to monkeypox. This includes gay and bisexual men and transgender people who have multiple sex partners, participate in group sex, use sex on premises venues, or have recently had a bacterial STI.
Monkeypox can cause flu-like symptoms (e.g. fever, fatigue, muscle aches), swollen lymph nodes and a rash anywhere on the body. In the current outbreak, many men have presented with lesions on their genitals or in the anal area. The sores, which may be painful or itchy, typically start out as flat red spots and progress to firm, raised lesions that fill with clear fluid and then pus.
After infection, it can take up to three weeks for symptoms to appear, and the illness usually lasts two to four weeks. It is considered infectious until the sores heal completely and the scabs fall off.
While most people recover without treatment, the sores can leave scars and some people have needed to go into hospital for pain management. You can hear about one man's experience with severe monkeypox in a video interview.
Health officials urge anyone with possible monkeypox symptoms to seek medical care and get tested. They should avoid sex, other close contact, and social gatherings until they get their results. Those who think they might have been exposed should self-monitor for symptoms.
---
Monkeypox interview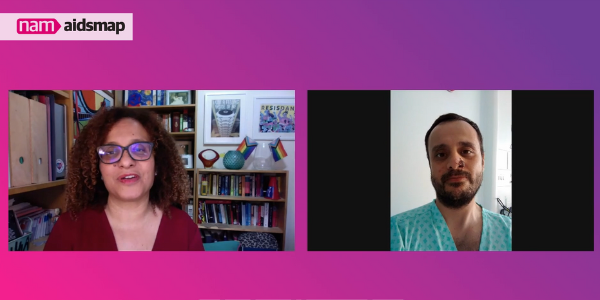 In our new video, NAM aidsmap's Susan Cole talks to Harun Tulunay, who shares his experience of recently being hospitalised with severe monkeypox, and Dr Laura Waters, Chair of the British HIV Association, about the virus.
---
Cognitive impairment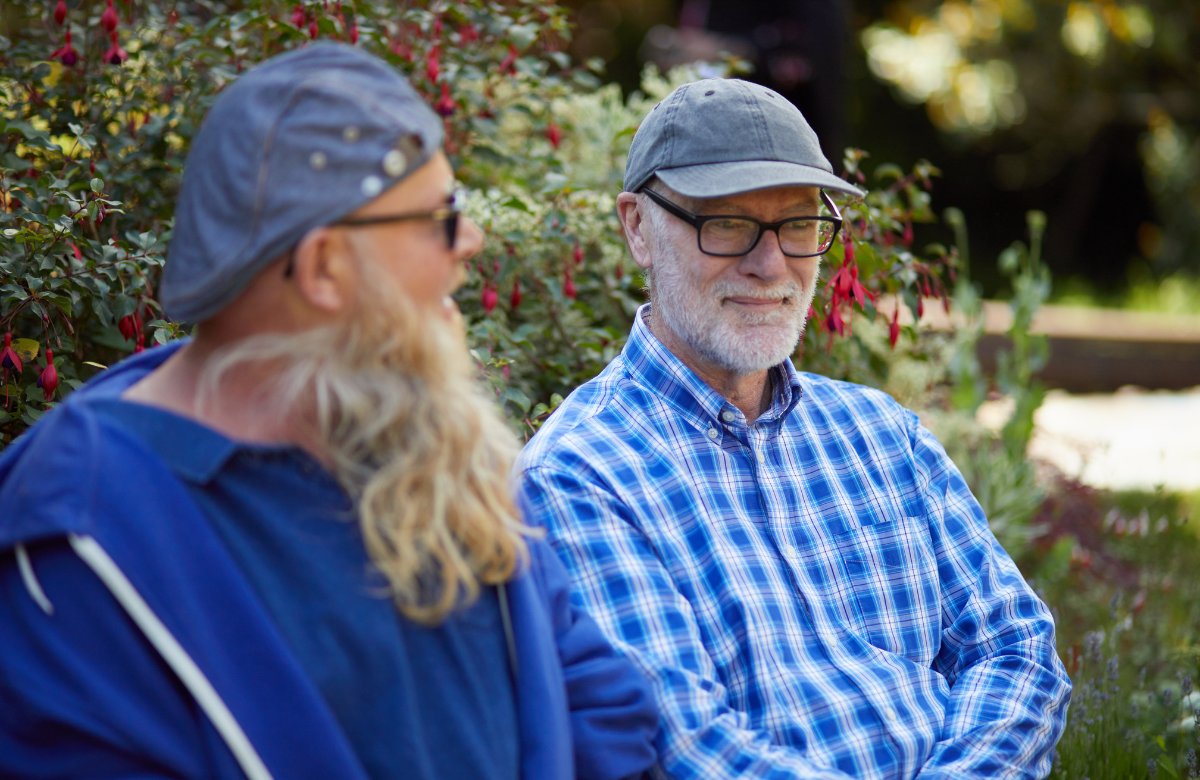 'Cognitive impairment' refers to changes such as a shorter attention span, slowness in processing information, difficulties with language, a reduced ability to plan and organise everyday life, and lapses in memory. Changes like this can be a normal part of getting older. But if someone has more of these difficulties than people the same age, this may be described as cognitive impairment.
One form of cognitive impairment is linked to HIV infection. But more frequently, people living with HIV have cognitive impairment due to other causes. This includes stroke and other conditions that reduce blood flow to the brain, and Alzheimer's disease. Heavy drinking, drug use, depression and anxiety can also lead to these kind of problems.
Researchers in Brighton and London asked people with HIV what it is like to live with cognitive impairment. A 63-year-old woman with mild problems said:
"Sometimes it gets very hard and bad because you are round and round on the same thing, you get frustrated and anxious about what you have done or what things you are supposed to do on that day… It's like your memory feels as though you've got a cloud, a fog over it that impacts everything."
Some people reflected on previous challenges they had overcome and their ability to cope with adversity. A 55-year-old man with mild problems commented:
"I'm a strong person, after the shock of it [diagnosis of cognitive impairment] but I'm resilient, I know this. You just have to try to enjoy life, not worry too much and get on with things."
Most interviewees had become more socially isolated. This was particularly the case for people who already had limited connections, especially single gay men. A 64-year-old man with severe impairment said:
"You end up slowly getting rid of them [friends]... you start to put distance… You then start having missed calls and you think 'Oh no, they want that, I can't cope with it'. So... everybody starts to pick up [on it]… so I lost a lot of friends through that."
For others, support from family and friends was important in maintaining quality of life. Some people had supportive and flexible employers, and this helped them maintain independence and self-esteem.
---
aidsmapLIVE: HIV and your best health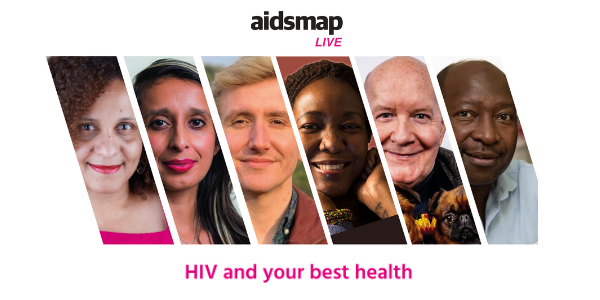 Last night, we broadcast an aidsmapLIVE on HIV and your best health. NAM aidsmap's Susan Cole spoke with Dr Shema Tariq, researcher and HIV consultant at University College London and Mortimer Market Centre; Joshua Wharton from George House Trust; Angelina Namiba from the 4M Network; long-term HIV survivor and campaigner George Hodson; and Dr Charles Mazhude, consultant HIV/genitourinary physician at University Hospital Lewisham.
---
Peripheral artery disease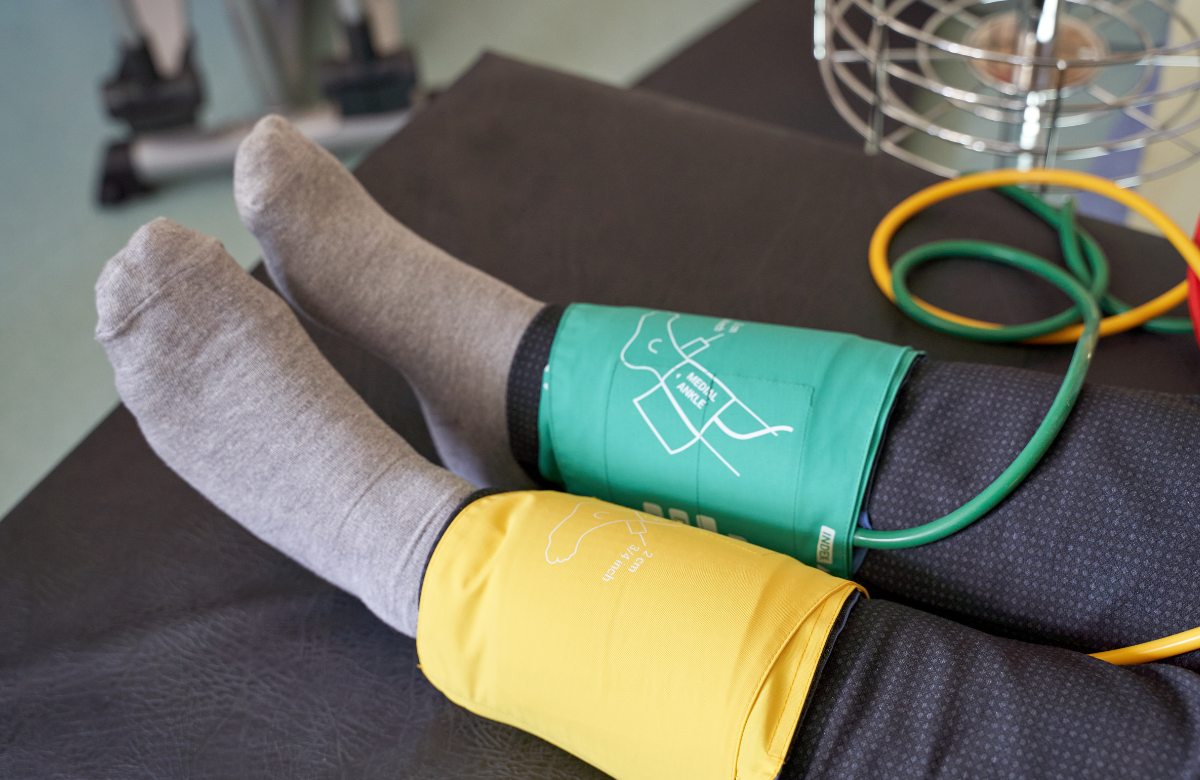 Peripheral artery disease is the second most common form of cardiovascular disease after coronary artery disease. Peripheral artery disease causes arteries in the lower limbs or supplying major organs to become narrower due to deposits of cholesterol. This means that blood supply to the limbs is reduced, leading to cramping or pain in the leg and hip muscles during activity. The condition may progress for a long time without symptoms, but people with peripheral artery disease are at high risk for a stroke or heart attack.
Peripheral artery disease can be diagnosed by comparing the blood pressure at the ankle and the arm. Lower blood pressure at the ankle, caused by a restricted blood supply, indicates peripheral artery disease.
In the general population, the major risk factors are older age, smoking and diabetes. Stopping smoking and taking regular exercise can improve the condition, as can reducing blood cholesterol levels, blood sugar and blood pressure through lifestyle and dietary changes and medication.
Researchers in Denmark have recently looked into peripheral artery disease in people living with HIV. In the first phase of their research, they found that 12% of around 900 people with HIV aged over 40 had the condition, whereas only 6% of HIV-negative people of the same age and sex did.
In the second phase, they found that 3.6% of the people with HIV developed new cases of peripheral artery disease in the following two years. (For this part of the study, there wasn't an HIV-negative comparison group.) None had noticed any symptoms.
People with a CD4 count below 350 when they joined the study or diabetes were at higher risk. People whose blood tests had signs of an overly strong response of the immune system to HIV (chronic inflammation) were also at increased risk. Not many studies have looked into peripheral artery disease in people with HIV and more research is needed to better understand whether HIV-related factors make the disease more likely.
---
HIV, mental health and emotional wellbeing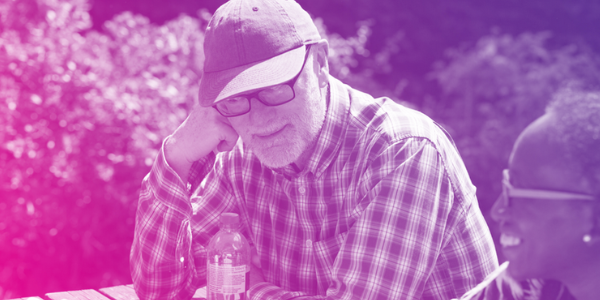 Being diagnosed with HIV can have a big emotional impact and people with HIV have higher rates of mental health problems than those seen in the general population.
In our updated page on mental health and emotional wellbeing, read about how HIV can affect mental health, adjusting to life with HIV and ten tips for looking after your mental health.
---
Editors' picks from other sources
Data released to mark 40 years since Terrence Higgins' death shows too many people still believe what they were told in the 1980s about HIV.
This powerful documentary, based on recordings made by those caught in the first wave of HIV, is remarkable in its celebration of a hedonistic lifestyle shaped in part by a homophobic society.
Efforts to avoid stigma and homophobia could be keeping us silent when we need to be speaking out.
Britain's best-known HIV charity was launched 40 years ago, but little is known about the man who inspired it. The trust's co-founders, a former partner and a close friend, reflect on his extraordinary life and legacy.
---
Could you be a NAM Trustee?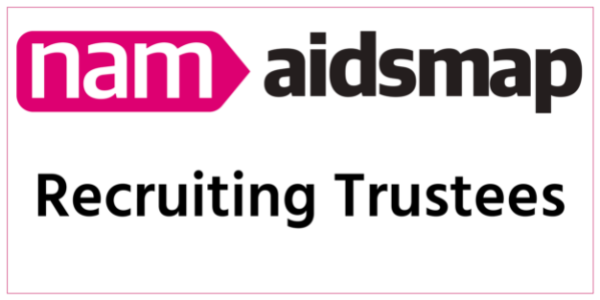 We are currently seeking people who are interested in joining our Board of Trustees. NAM's trustees play a crucial role in advancing the charity's purposes, overseeing its strategic direction and protecting its assets and interests.
We are particularly interested to meet with people who have interest, experience or expertise in: individual giving and fundraising appeals; human resources; global perspectives on HIV treatment, prevention and support; disability and discrimination; policy and campaigning; and voluntary sector development.
The time commitment for a NAM Trustee is 3-6 hours every 2 months. Applications close on 31 July.