A round-up of the latest HIV news, for people living with HIV in the UK and beyond.
Setback for long-acting HIV drug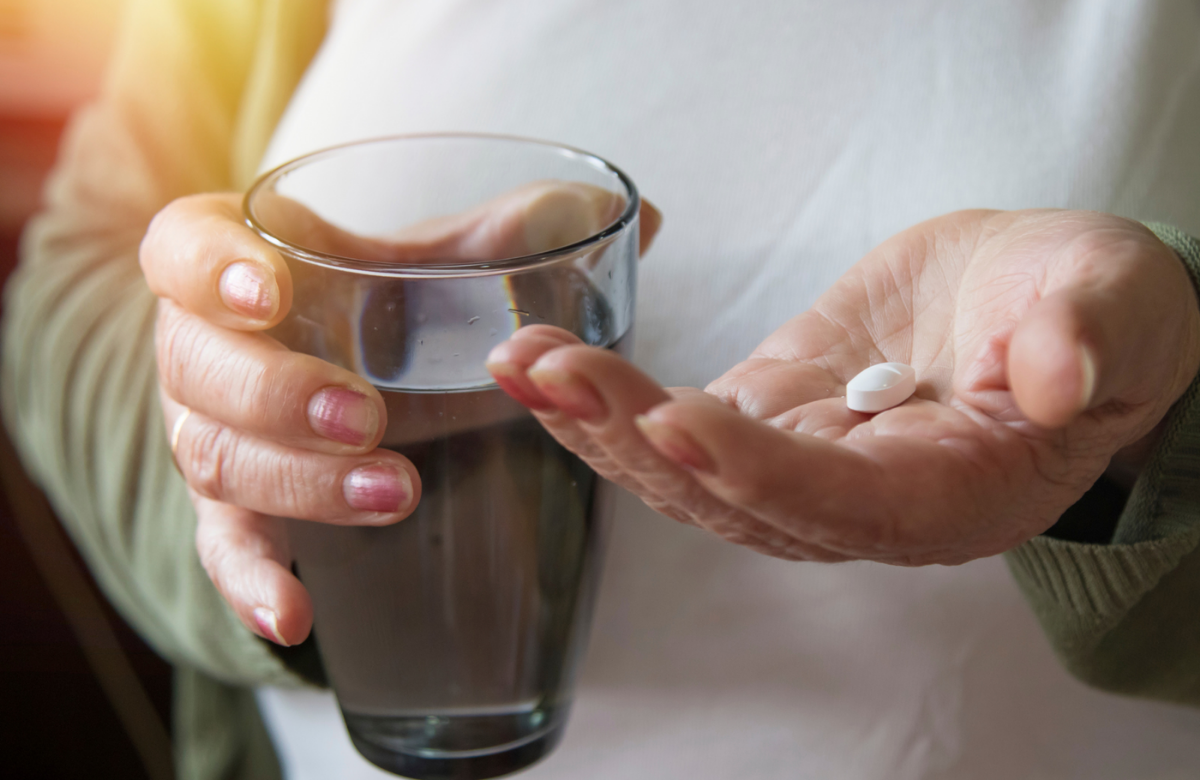 Work to develop a new, long-acting HIV medication called islatravir has suffered a major setback. US authorities ordered a pause on a series of studies after declines in immune system cells in some study participants were seen.
Until now, islatravir was considered to be one of the most promising new antiretroviral medications. It works in a different way to other antiretrovirals and remains in the body for a long time, making it suitable for long-acting use. Various studies were testing it as a daily tablet, weekly tablet, monthly tablet, an injection, or as an implant under the skin that was expected to last for up to a year. Some of these studies tested the drug for use in HIV treatment, and others for HIV prevention.
The pharmaceutical company researchers do not yet understand what might be causing the decline in CD4 cells and other types of white blood cells. Declines in CD4 counts were very small and subtle in trials of once-daily islatravir but larger in studies of monthly dosing. The researchers are continuing to follow study participants to see whether these declines are reversible after stopping the drug, and, if so, how long this takes.
Islatravir is still at the research stage – it is not yet approved for routine medical use.
The problems do not affect injectable cabotegravir and rilpivirine, which has recently been approved for use as HIV treatment in the UK and other countries, or injectable cabotegravir for use as HIV prevention, also recently approved by US regulators.
---
What do we know about injectable HIV medication?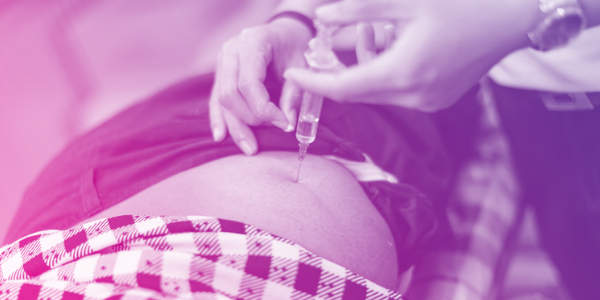 We've updated our page on injectable HIV medication. Read about the medications that can be taken by injection, the availability of treatment and who might get the most benefit from injectable treatment, as well as information on frequency of injections, side effects and attending injection appointments.
---
COVID infections after vaccination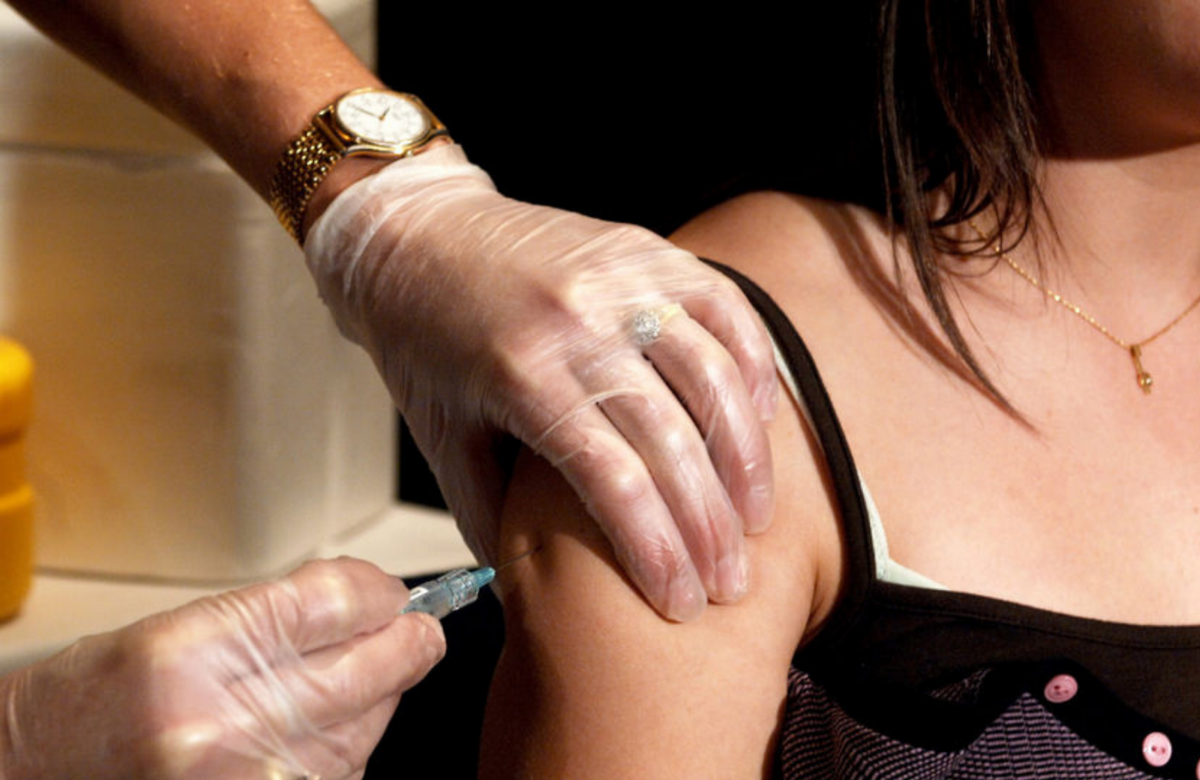 A large US study has confirmed that COVID-19 infection is uncommon for fully vaccinated people, but that people living with HIV, regardless of CD4 count or viral load, were more likely to have a breakthrough infection than HIV-negative people.
The US study includes almost 110,000 people, including over 30,000 who were living with HIV. Data were collected from January to September 2021, which is before the current wave of the Omicron variant. All participants were fully vaccinated against COVID, mostly with the Pfizer or Moderna vaccines.
Seven months after vaccination, 2.8% of people living with HIV had had a breakthrough infection. This compares to 2.1% of HIV-negative people. Among people living with HIV, the researchers found no differences in risk when comparing viral loads and CD4 counts, indicating that all vaccinated people with HIV are more susceptible to COVID-19 breakthrough.
The researchers believe their results could impact guidelines on whether additional vaccine doses (third doses) should be recommended for all people living with HIV, rather than just those with low CD4 counts or other risk factors.
---
COVID-19 and coronavirus in people living with HIV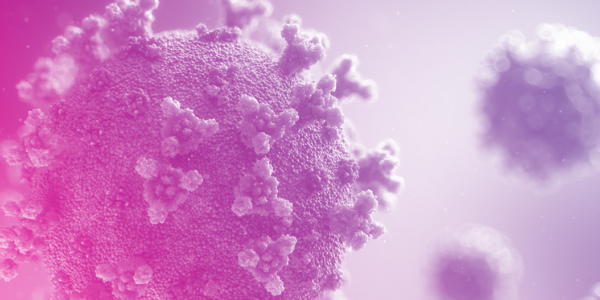 We've updated our page on COVID-19 and coronavirus in people living with HIV to ensure it includes the most up-to-date information from recent studies. It includes information on which people with HIV are at higher risk of COVID-19, why people with HIV may have worse COVID-19 outcomes and advice for people living with HIV.
---
Weight gain in young people and in pregnancy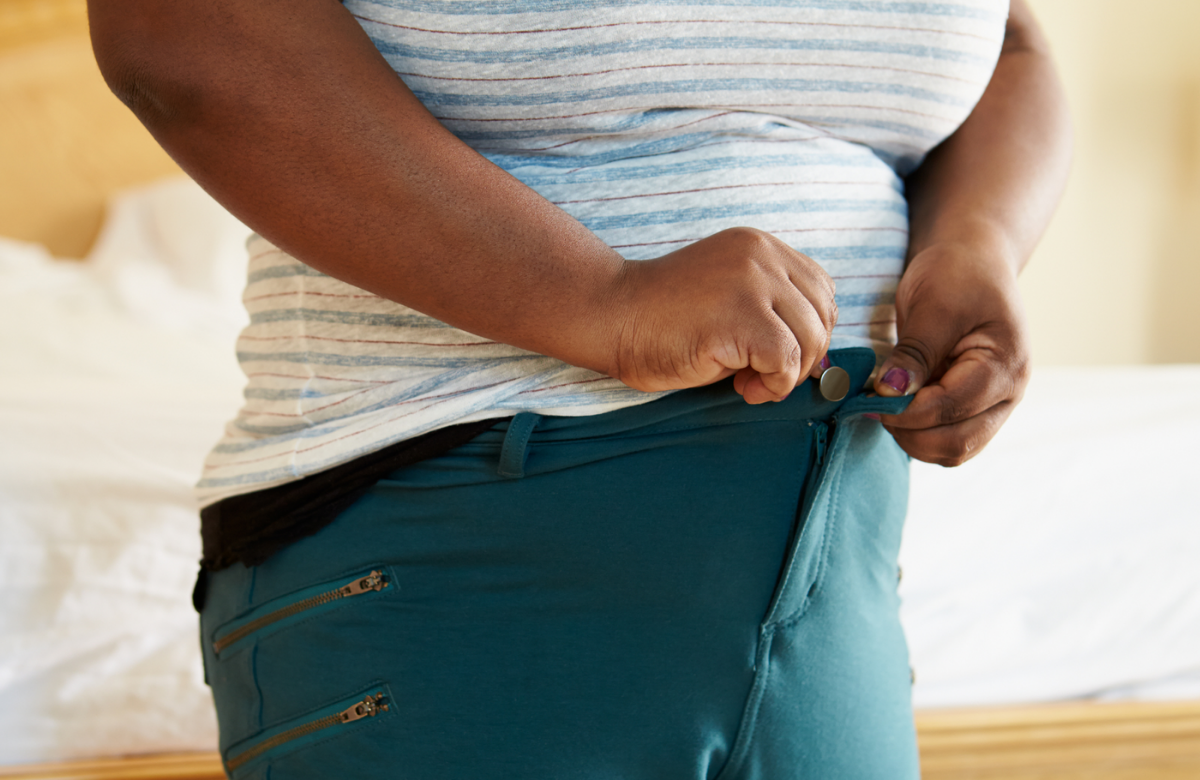 Most people who start anti-HIV medications gain weight in the first year on treatment, but some people gain more than others. People with low CD4 counts and high viral load tend to gain more, most likely because of a 'return to health' effect.
But studies have also shown that some combinations of antiretroviral drugs are associated with greater weight gain, notably tenofovir alafenamide (TAF) coupled with an integrase inhibitor. TAF is included in the pills Descovy, Odefsey, Genvoya, Symtuza and Biktarvy. Integrase inhibitors such as dolutegravir, elvitegravir and bictegravir are included in the pills Tivicay, Triumeq, Juluca, Dovato, Stribild, Genvoya and Biktarvy.
Two new studies from the United States highlight weight gain in specific groups of people living with HIV.
The first focuses on young adults, now mostly in their twenties, who have been taking HIV treatment since early childhood. The study found that they were more likely to have excess fat around their waists than a comparison group who did not have HIV. They were also more likely to have problems in terms of cholesterol, triglycerides and insulin resistance. This could result in higher risks of diabetes and heart disease.
While we know that the earlier children start HIV treatment, the better the outcomes, the study highlights potential complications of being on lifelong medication. It shows the importance of doctors monitoring young people's weight and other side effects.
The second study looked at pregnant women living with HIV. Weight gain is a normal feature of pregnancy and for most women it does no harm. But for a minority of women who experience excessive weight gain, it raises the risk of pregnancy complications. Confirming studies in other groups of people living with HIV, this study found that weight gain was more common in women who took an antiretroviral combination containing both TAF and an integrase inhibitor. In contrast, women who took tenofovir disoproxil fumarate (TDF) were less likely to have excessive weight gain.
The findings add to the body of evidence suggesting that some of the older anti-HIV medications – such as TDF and efavirenz – suppress weight gain. When people switch from those drugs to combinations containing TAF and/or an integrase inhibitor and gain weight, some of the weight gain is likely to be due to removal of the weight-suppressive drugs.
---
Videos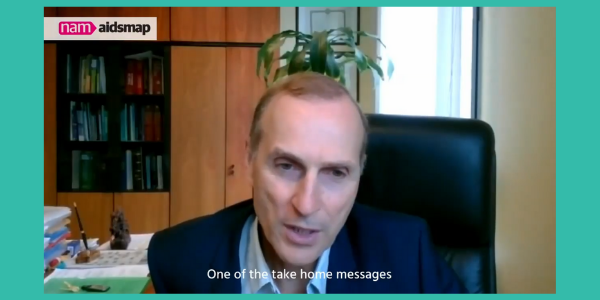 We have recently published a new section on aidsmap that houses our broadcasts and digital media.
On our videos pages, you can find all our aidsmapLIVE, aidsmapCHAT and aidsmapWOMEN episodes, as well as HIV information and news videos.
---
Two-drug treatment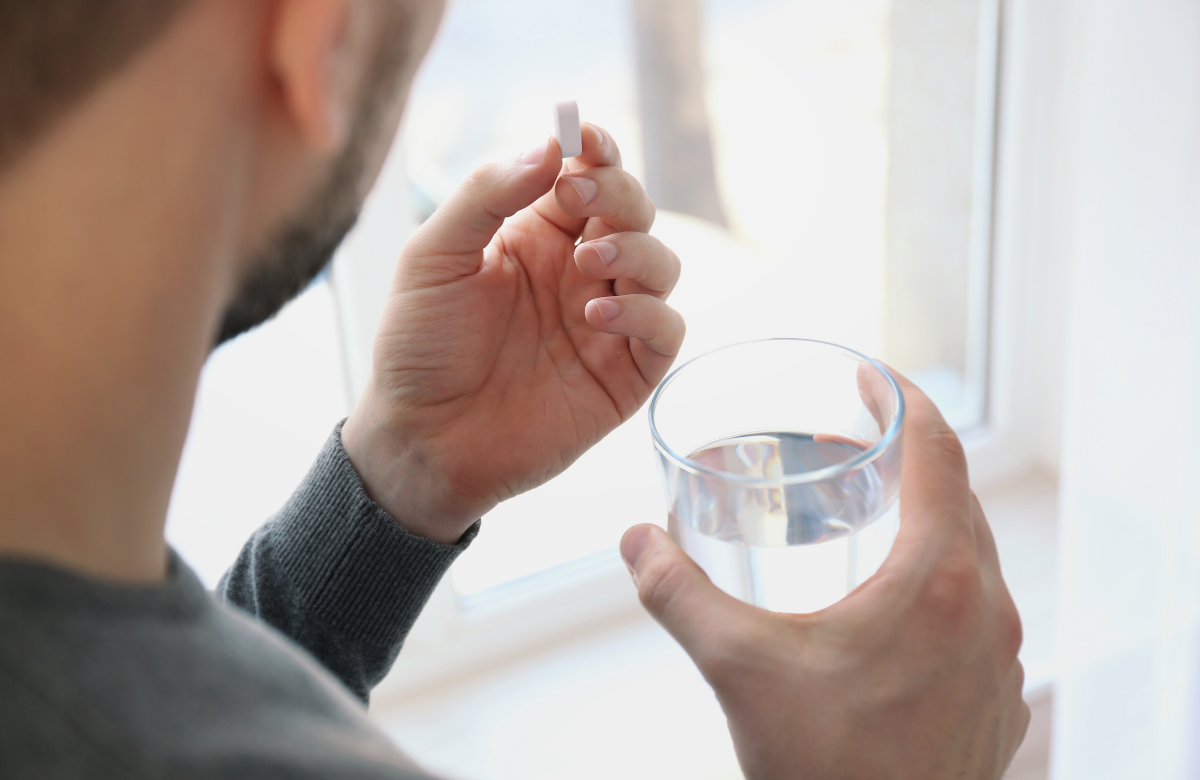 Most HIV treatment combinations include three different drugs, even if they are combined into one or two tablets. Some two-drug combinations are available though, with potential benefits including fewer side effects. One of them marries dolutegravir (an integrase inhibitor) with lamivudine (a nucleoside reverse transcriptase inhibitor), usually taken as a tablet called Dovato.
Two recent studies from Italy confirm that switching to this two-drug combination works well for most people, with low rates of treatment failure. But the studies suggest caution for people who have previously had virological failure (i.e. taken treatment that did not suppress HIV viral load) or have previously had drug resistance mutations (specifically, those known as M184V and M184I). The two-drug therapy was somewhat less likely to be fully effective in these groups.
---
Editors' picks from other sources
José Mejía Asserias, HIV activist: I will carry on sharing my story as part of my own recovery, hoping it positively impacts others.
Russell T Davies's AIDS drama was gut-wrenching and it made us weep time and again, but it also made us truly love the characters. What a devastating delight.
With this edited oral history series, we're attempting to capture the full spectrum of 1996 for people with HIV/AIDS and their allies.