A round-up of the latest HIV news, for people living with HIV in the UK and beyond.
COVID infection after vaccination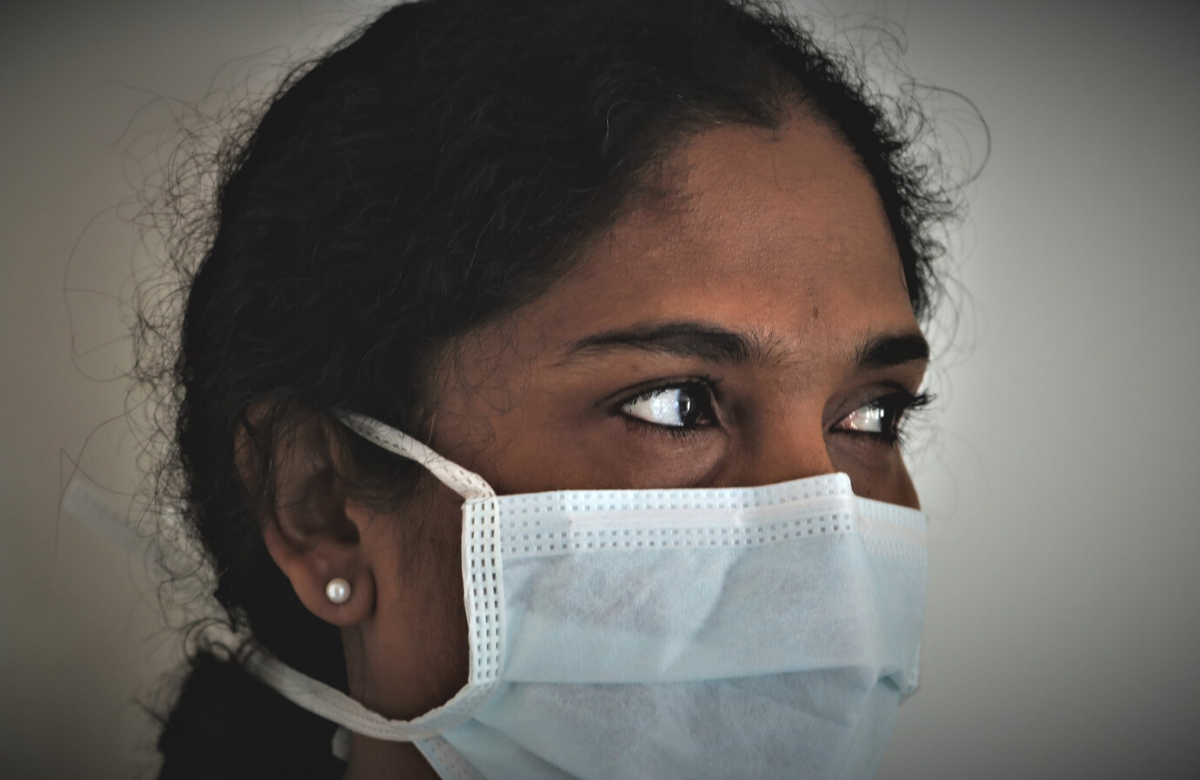 Two studies have now shown that people living with HIV have a slightly higher risk of COVID-19 infection despite vaccination than other people. We reported the first study in the last issue of HIV update, and its findings have been confirmed by the latest report.
There were over 650,000 people living in the United States in the study, including over 8500 people living with HIV. It also included people with compromised immune systems due to other issues, including multiple sclerosis, rheumatoid arthritis or organ transplant. Data were collected from December 2020 to September 2021, in other words before the Omicron variant.
COVID infection after completing a full course of vaccination (usually with the Pfizer or Moderna vaccine) was rare, but a little more frequent in people with HIV.
Each month, 7 in 1000 fully vaccinated people with healthy immune systems had a breakthrough infection. This compares to 9 in 1000 fully vaccinated people with HIV, and 12 in 1000 partially vaccinated people with HIV.
The study also confirmed that full vaccination protects against severe COVID disease, especially in people with compromised immune systems, including people with HIV.
We don't yet have any data on Omicron in people with HIV, but we do know that it is more contagious and better at infecting vaccinated people than previous variants. That suggests that it's even more important for people living with HIV to get fully vaccinated if they can, obtain a third dose if they're eligible, and continue masking and social distancing behaviours as much as possible.
---
HIV & women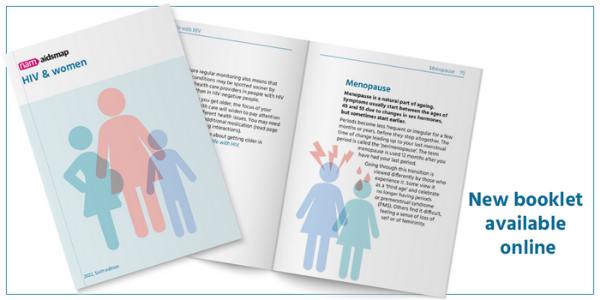 A new edition of our booklet HIV & women is now available to read on the clinic portal.
The booklet is specifically for cisgender women living in the UK. It includes chapters on living well with HIV, HIV treatment, health issues, sex, contraception, conception, pregnancy and birth, and a long life with HIV.
Staff and patients at UK-based HIV and GUM clinics that are members of our subscription scheme can access the booklet on the clinic portal. Printed editions of the booklet will be available next month.
To find out if your clinic is registered or for information on joining the scheme, please email us at info@nam.org.uk.
---
Hepatitis B and cancer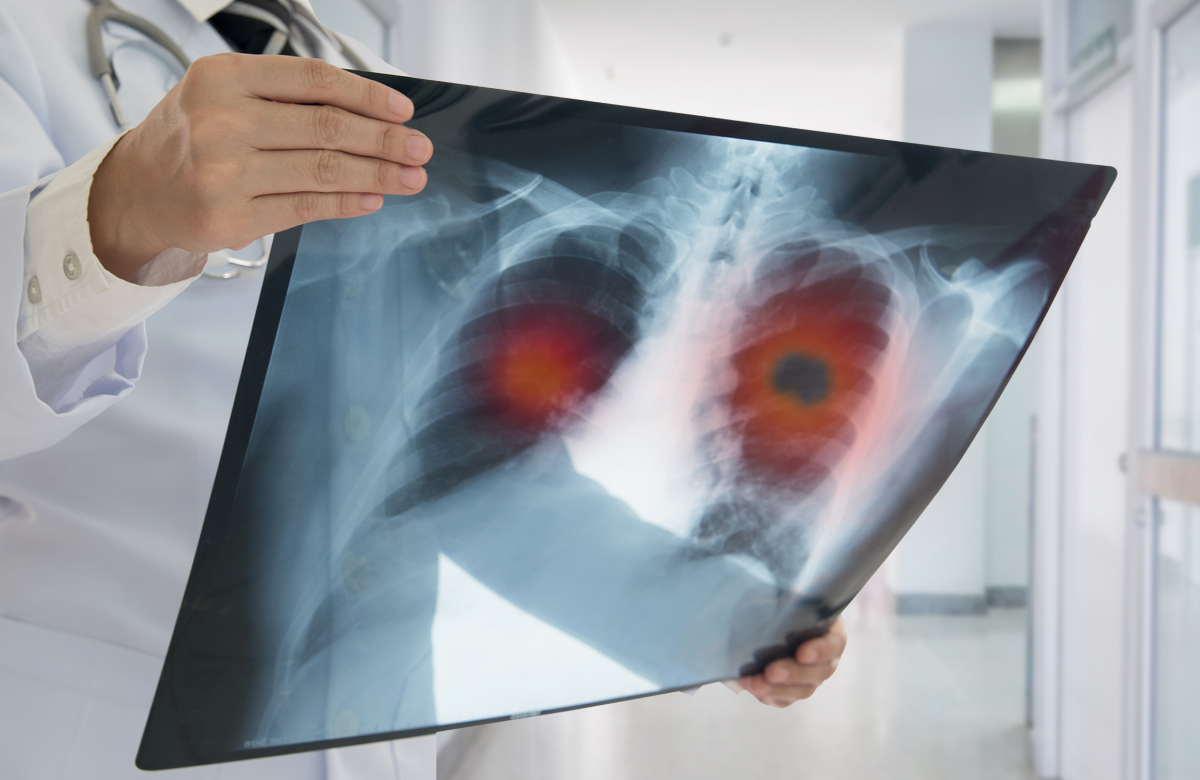 We already know that liver cancer can be a consequence of long-standing infection with hepatitis B or hepatitis C, especially if they are left untreated. People who have both HIV and hepatitis are at greater risk of liver cancer than other people.
Now, a large European study has found that people who have both HIV and hepatitis B are at greater risk of other types of cancer, including anal cancer, lung cancer and lymphoma.
There were over 17,000 people living with HIV in the study, including 7% who had hepatitis B. Data were collected over 18 years.
Each year, 84 in 10,000 people had a non-liver cancer. In people who also had hepatitis B, that figure rose to 105 in 10,000 people.
The risk was greater for people whose hepatitis B was not kept under control with medication, and for people who were not taking one of the drugs that are effective against both HIV and hepatitis B – lamivudine, emtricitabine, tenofovir disoproxil or tenofovir alafenamide.
The results therefore show the importance of suppressing both hepatitis B and HIV with effective treatments. They add to previous studies showing that people with HIV and hepatitis C are at increased risk of lymphoma.
---
Taking drugs on time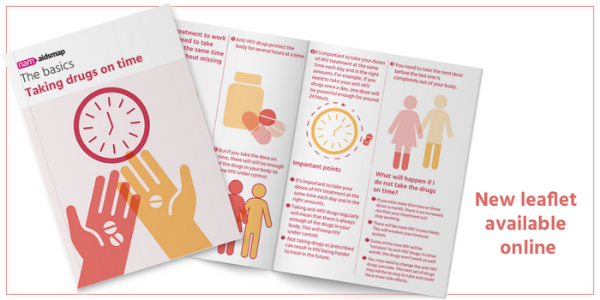 We've updated our easy-to-read and illustrated information page on the importance of taking HIV treatment on time.
Taking anti-HIV drugs at the same time each day, without missing any doses, will mean that there is always enough of the drugs in your body. This will keep HIV under control.
The page is available to view on aidsmap and an A4 version can be downloaded and printed out from the clinic portal, for members of our patient information subscription scheme.
---
Talking to doctors
Researchers recently talked to Black and Latina women living with HIV in the United States about their relationship with doctors. During interviews, some women described some doctors' behaviour as discriminatory, disrespectful, or unsettling.
One woman explained how a doctor had wiped his hands immediately after shaking hands with her. She described her reaction:
"Every thought that went through my mind was negative. It was all inclusive. You are a Caucasian male. I'm an African American female. I'm HIV positive. You know my status. I don't know yours. You wanna come in here and present yourself as being better than me? All of that went through my mind."
Another felt judged:
"I had unprotected sex again, caught something. I don't know. [The healthcare provider] was just rude about it, about me catching something and not being careful. It was just the way she was talking to me, like she was downgrading me, so it just felt uncomfortable."
Others had more positive experiences:
"One of my providers shook my hand, actually said, 'Hi, [name]. How are you? How is your son [son's name]?' Those kinds of…those personal things, that really makes a big difference on your whole outlook when you're going right to the doctor… you know what I'm saying?"
Another talked about a doctor who took the time to explain medical terms to her and who taught her to insist on full explanations from other healthcare providers too.
"Now, my doctor… I love her… we communicate, we communicate real good."
The researchers also did a survey of almost 1500 Black and Latina women living with HIV. They found that, on average, women with higher levels of health knowledge had more satisfying interactions with clinicians, felt more trust towards healthcare professionals, took their medication more consistently and attended appointments more regularly.
A page on our website includes tips on developing strong relationships with your healthcare providers.
---
Videos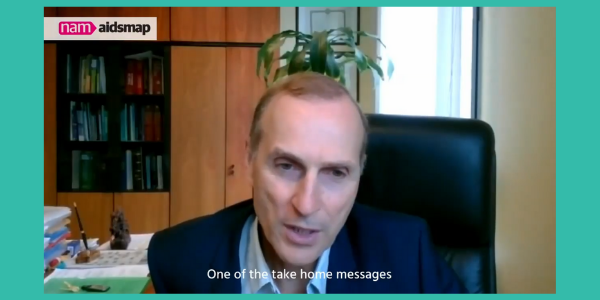 We have recently published a new section on aidsmap that houses our broadcasts and digital media.
On our videos pages, you can find all our aidsmapLIVE, aidsmapCHAT and aidsmapWOMEN episodes, as well as HIV information and news videos.
---
Editors' picks from other sources
Gilead Sciences Inc said an unauthorised network of drug distributors and suppliers in the United States sold pharmacies more than $250 million of counterfeit versions of its HIV treatments, including versions of Biktarvy and Descovy, over the last two years, endangering patients.
A US study found that rapid initiation of ART was acceptable to most people with HIV. Clinic encounters were experienced as supportive and individuals viewed immediate ART as sensible. "Immediate ART offered emotional relief by offsetting fears of death and providing agency over one's health," the researchers say.
David Stuart, a pioneering advocate, activist and support worker who coined the term "chemsex" and worked tirelessly to help the LGBT+ community with substance misuse, has suddenly died.