A round-up of the latest HIV news, for people living with HIV in the UK and beyond.

People with HIV at greater risk for dementia and it's diagnosed at a younger age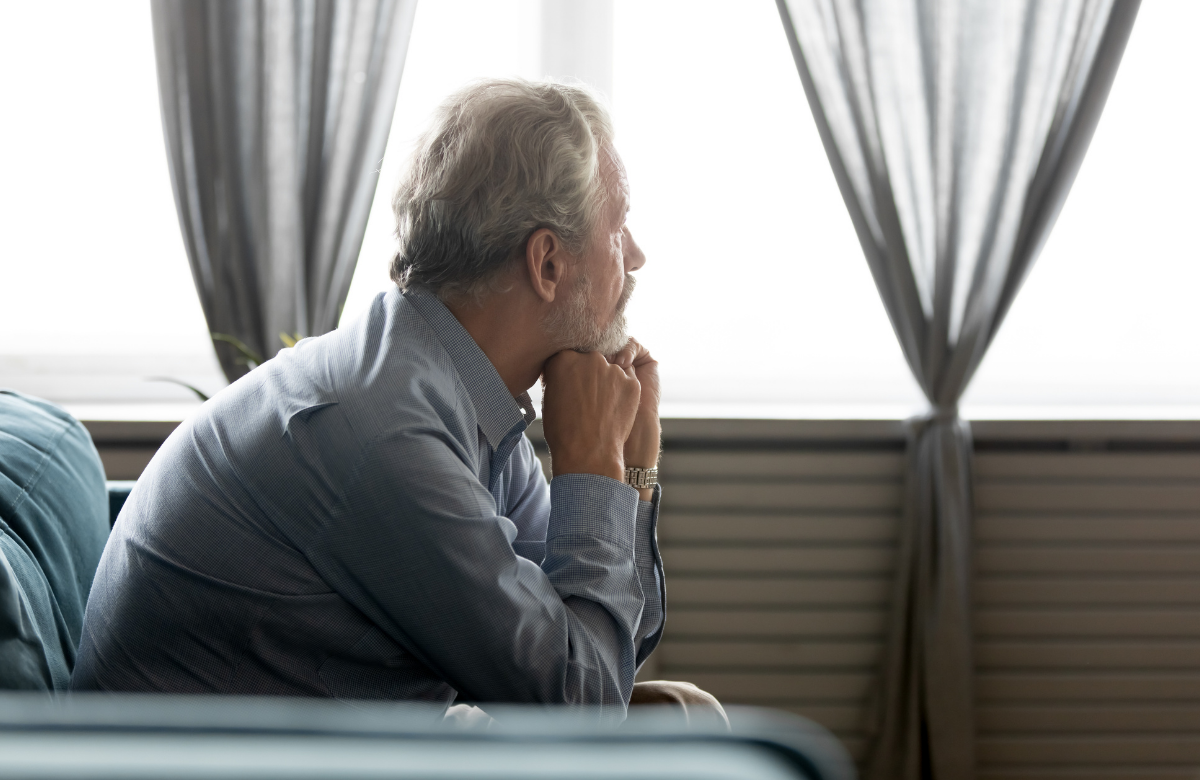 New research shows that people living with HIV have a higher risk for dementia as they get older compared to people who aren't living with HIV, and that they are diagnosed with dementia at a younger age.
This research is important because it looked at diagnoses of dementia among people receiving routine care. Most previous research showing a relationship between HIV and cognitive impairment relied on cognitive tests, which can identify small declines in thinking and memory that may not have a meaningful impact on peoples' lives.
In contrast, this study provides 'real world' information showing an increased risk of dementia for people with HIV. It is important to note that while the study showed that people with HIV have a greater risk for dementia, it remained rare, at rates far below the time before modern HIV treatment was available.
The study looked at medical records of people living in the United States aged 50 and over who were receiving routine medical care between 2013 and 2019. There were 5381 people with HIV and 119,022 HIV-negative people in the study.
During the study, 2.2 % of people with HIV and 2% of HIV-negative people received a dementia diagnosis. Among people with HIV diagnosed with dementia, 91% had an undetectable viral load and the average age at diagnosis was 67 (compared to 78 for HIV-negative people).
Seven per cent of people with HIV had a dementia diagnosis by age 70, compared to 3% of HIV-negative people.
When calculating the risk, researchers accounted for other factors that affect dementia risk, such as age, other health conditions, smoking, and drug and alcohol use. Even after accounting for all these other risk factors, people with HIV had a 58% higher risk compared to those without HIV. This increased risk was still there for people who were virally suppressed and people who never had a CD4 count below 200.
More research is needed to understand why people living with HIV who are on treatment are at increased risk for dementia. It could be that people in this study got HIV before modern HIV treatment was available, it could be due to the inflammation that HIV causes, it could be that HIV damages the brain before a person starts treatment, or it could be due to side effects of HIV treatment on the brain.
These results are similar to another recent study comparing dementia rates of US military veterans, which also found an increased risk of dementia for people with HIV.
There are things you can do to decrease your risk for dementia. See our page on Cognitive impairment and HIV for more information.
---
New edition of HIV & sex booklet focuses on U=U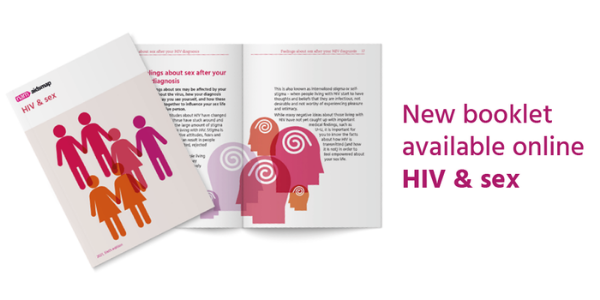 We are excited to announce the new edition of our HIV & sex booklet. This latest edition represents a distinct shift from the previous one, the most important change being a consistent and clear focus on Undetectable = Untransmittable (U=U) as the most effective means of preventing sexual HIV transmission.
 
HIV & sex is available through our patient information scheme as an online booklet (PDF). If your clinic is a member of the scheme, you can access the booklet on our clinic portal.
 
Other new editions of our booklets on the portal are Taking your HIV treatment, Your next steps and HIV, mental health & emotional wellbeing.
---
CD4 count and risks for COVID-19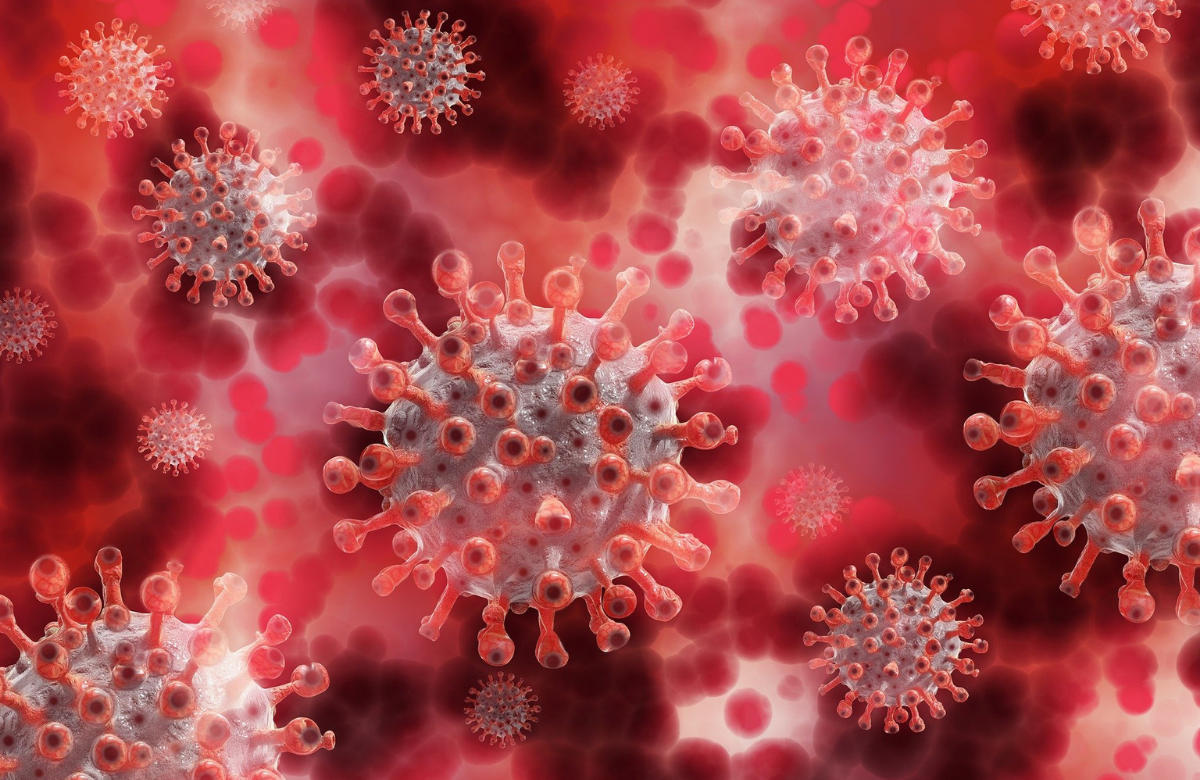 People with HIV with CD4 counts below 350 were almost three times more likely to experience severe COVID-19 symptoms than people with higher CD4 counts, according to researchers working with data from 175 cases of COVID infection in people with HIV in hospitals in Madrid, Milan and Germany. This is likely due to CD4 cells playing a role in clearing viral infections.
Of the people in the study, 49 had severe or critical symptoms, while 126 had mild-to-moderate symptoms (no pneumonia or mild pneumonia) and seven people died during the study. A large number of study subjects had other long term illnesses, with the majority having more than one. A small percentage were obese, another important risk factor for severe COVID-19.
The researchers were keen to understand the relationship between severe or critical COVID-19 illness and other factors (including age, gender, ethnicity, current and lowest CD4 count, viral load below 50 copies/ml, prior AIDS diagnosis, long term illnesses, body mass index and presence of tenofovir or a protease inhibitor in their treatment).
The researchers discovered that a current CD4 count below 350 was the only factor associated with severe or critical illness, while people whose lowest ever CD4 count was below 200 were the most likely to die from COVID. The antiretroviral medicine used did not matter when it came to severe illness from COVID.
This study showed that people living with HIV who got really sick with COVID and had to go for hospital care were three times more likely to have a severe illness if they had a CD4 count below 350.
These findings also have implications for COVID-19 vaccination programmes. The European AIDS Clinical Society (EACS) and the British HIV Association (BHIVA) recommend that people with CD4 counts below 350 should be prioritised for COVID-19 vaccination. In the UK, people with CD4 counts below 200 and other health conditions can be moved up the priority scale by their doctor (to be vaccinated by mid-February). 
---
aidsmapCHAT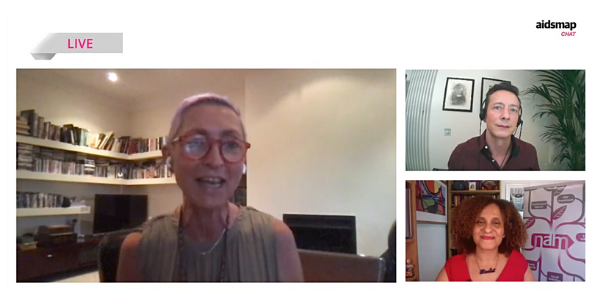 On Thursday 14 January, we were back for our first aidsmapCHAT of 2021, our news broadcast from around the world for people living with HIV.
Joining NAM's Susan Cole and Matthew Hodson were Professor Linda-Gail Bekker, Director of the Desmond Tutu HIV Centre; Edwin Sesange, LGBT rights campaigner; and Todd Cooper, a medical student who's working on the COVID frontline.
---
Molecular surveillance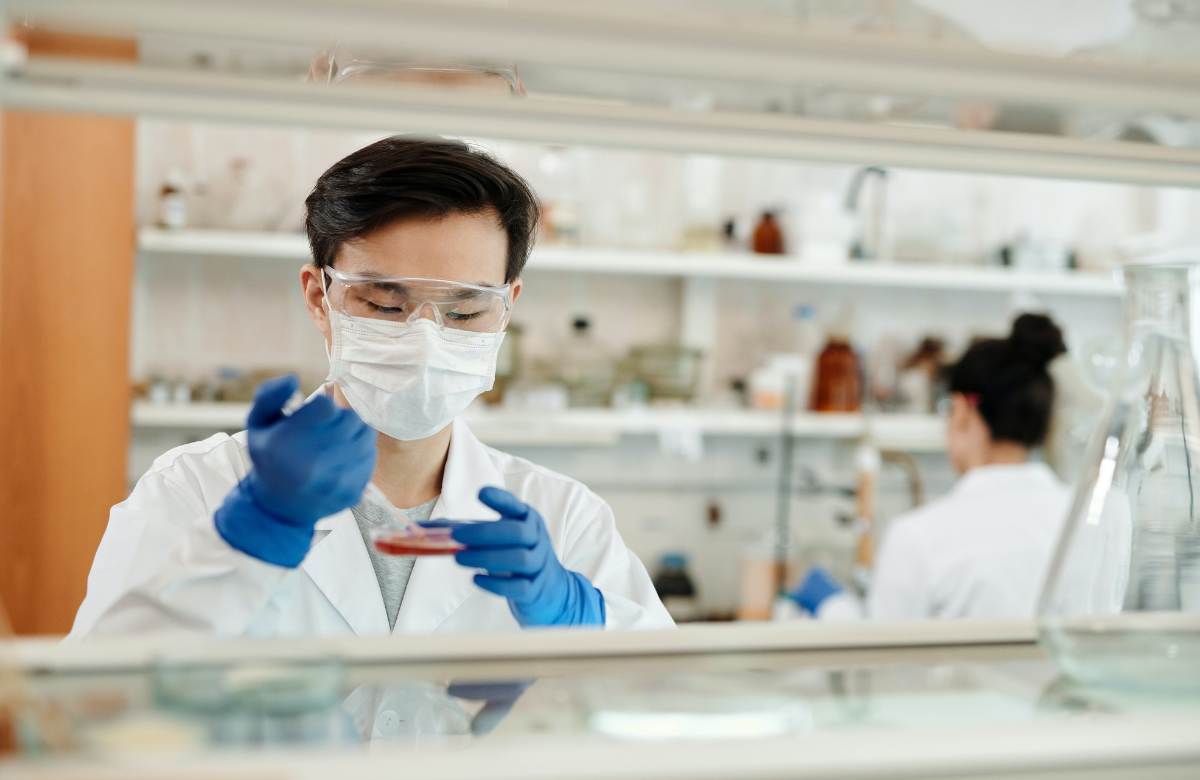 During the COVID-19 pandemic, we've all become more familiar with the idea of public health officials investigating outbreaks of infection, tracing the contacts of diagnosed individuals and trying to break chains of transmission. These public health practices always raise questions about privacy, individual freedoms and responsibilities to the wider community.
In HIV, public health officials have been using these kinds of techniques for decades. In recent years in the US and Canada, they have added a new approach known as 'molecular surveillance'.
This involves taking blood samples that have been given to test for resistance to anti-HIV drugs and comparing the genetic makeup of the sample to those of other people, in order to identify recent outbreaks and chains of transmission. The investigation could involve officials identifying individuals viewed as a 'source' of potential transmission, interviewing them and then contacting as many partners as possible. Partners may then be offered HIV testing, linkage to HIV treatment if they are positive, and PrEP to those who remain HIV negative.
Despite these benefits, many people living with HIV and activists are concerned about the ethics of the practice. Firstly, individuals who gave a blood sample for resistance testing have not provided informed consent for their data to be used for public health surveillance. Secondly, there is concern about the role that molecular data could play in HIV criminalisation cases. This is especially relevant as the US and Canada have some of the highest rates of criminalisation for HIV non-disclosure, exposure and transmission in the world.
You can find out more in our news article.
---
New editions of The basics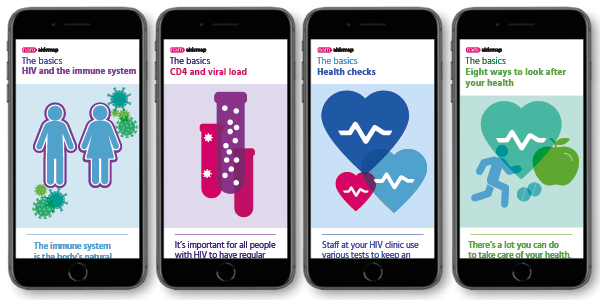 We have started to update our easy-to-read, illustrated information pages from our series The basics. Four of the newly designed and updated pages are available so far on aidsmap.com and more will be published this year.
---
Editors' picks from other sources
Scott Wiener: As a gay man who lived through the AIDS epidemic, I know how precious it is to have a vaccine that can save countless lives.
GLAAD study finds "drastic decrease" in HIV-positive characters on TV but sees an uptick in LGBTQ people of colour.
HIV-positive donor organs are increasingly being given to people with HIV on transplant waiting lists. Now, the UK is considering them for HIV-negative patients too.
People with HIV and ulcerative colitis or Crohn's disease may need less IBD medication and have fewer hospitalisations.
A new expert consensus statement explores how providers can give birthing parents who are living with HIV the information they need to decide for themselves.