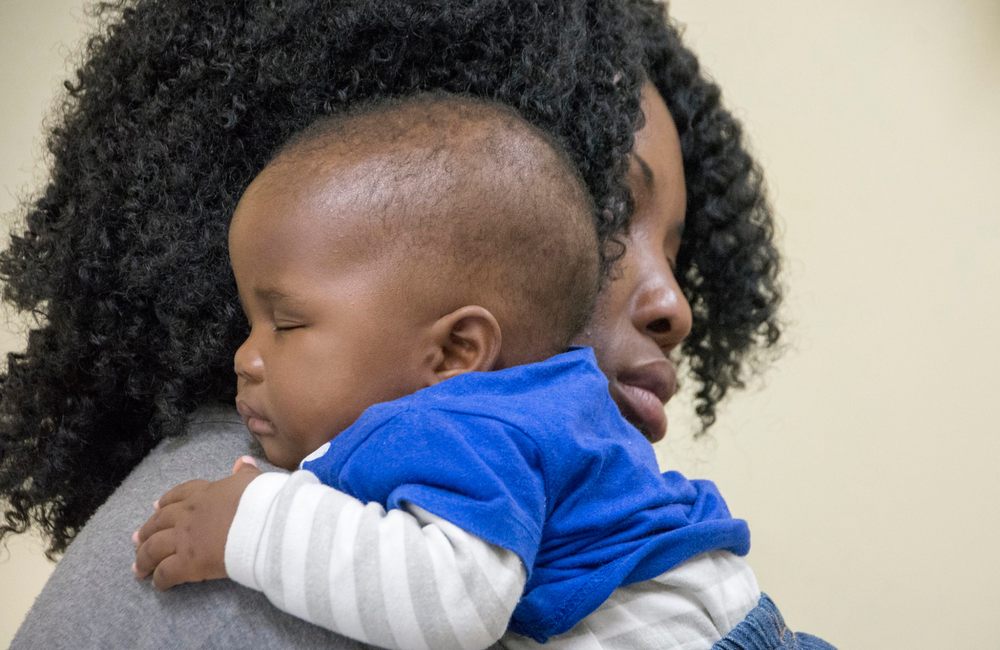 Oral PrEP consisting of tenofovir disoproxil (TDF) and emtricitabine taken during pregnancy does not increase the risk of adverse pregnancy or birth outcomes such as low birth weight, miscarriage or neonatal death, a South African study reports in the journal AIDS.
The study used both self-report of PrEP use and blood tests to detect tenofovir, providing an objective assessment of PrEP use.
Pregnant and breastfeeding women are at high risk of acquiring HIV, possibly due to biological changes during pregnancy. A systematic review published in 2014 found an HIV incidence of 3.8 per 100 person-years during pregnancy and 2.9 per 100 person-years postpartum across 19 cohort studies in sub-Saharan Africa, with especially high incidence in south-eastern Africa and South Africa.
HIV acquisition during pregnancy also increases the risk of vertical HIV transmission. A study of transmission rates in South Africa in 2011-12 estimated a vertical transmission rate of 10.7% in women who acquired HIV during pregnancy compared to 2.2% in women already living with HIV.
In South Africa, PrEP has been recommended for pregnant and breastfeeding women since October 2021. However, data on pregnancy outcomes as a result of TDF/emtricitabine exposure during pregnancy in women without HIV are limited, as pregnancy was a reason for exclusion from clinical trials of oral PrEP in women.
A randomised study in which pregnant women were assigned to start PrEP immediately or defer PrEP initiation until they had finished breastfeeding found that PrEP use during pregnancy was not associated with increased rates of preterm birth or small-for-gestational age infants. However, that study did not evaluate adherence to PrEP, so it is unclear if those assigned to the PrEP study arm took TDF/emtricitabine consistently.
To further evaluate the impact of PrEP use on pregnancy outcomes, researchers at universities in South Africa and the United States recruited a cohort of HIV-negative adolescent girls and women at their first antenatal clinic visit at one public health facility in the Cape Town region and followed them until one year after giving birth.
They measured both self-reported PrEP use and levels of tenofovir diphosphate in dried blood spots, to provide an objective measure of PrEP use. Previous research showed that women tended to overestimate their PrEP use.
The primary pregnancy outcomes measured in the study were any of the following: pregnancy loss, pre-term birth (before 37 weeks), low birth weight (< 2500g), small for gestational age (<10th percentile) or neonatal death.
The study recruited 1195 pregnant women between August 2019 and October 2021, 1145 of whom had ascertained pregnancy or birth outcomes. Seventy-two percent reported using PrEP in pregnancy, 12% received prescriptions for PrEP but did not return to report on PrEP use and 18% did not receive PrEP prescriptions nor report using it during pregnancy.
Women enrolled in the study had a median age of 26 years, 29% had partners with HIV or an unknown HIV status, 46% perceived that they had a risk of contracting HIV and 97% reported sexual activity with one or more partners in the previous three months.  
There was no significant difference in any pregnancy or birth outcome between those who reported PrEP use during pregnancy and those who did not. Pregnancy loss occurred in 4% of PrEP users and 5.6% of non-users, and pre-term delivery in 8.2% of PrEP users and 6.2% of non-users. There was no difference in babies who were small for gestational age (9% vs 7%) or low birth weight (10.6% vs 8.9%) and no difference in neonatal deaths.
"The researchers encourage the use of objective measures of adherence in any future studies of oral PrEP safety."
The researchers also assessed pregnancy outcomes in 471 women who attended for 3-month or 6-month follow-up visits and who supplied blood samples for tenofovir diphosphate testing to detect PrEP use in the past month. Of these women, 181 (39%) had detectable levels of tenofovir diphosphate. There was no significant difference in any pregnancy or birth outcome between those with detectable tenofovir levels and those without, nor by tenofovir diphosphate levels detected in samples.
The study investigators say that their study employing objective measurement of PrEP use shows that PrEP consisting of TDF and emtricitabine is safe during pregnancy. They say their findings also highlight the need for pregnancy-specific strategies to support and monitor PrEP use, including counselling on effective use during pregnancy and the postpartum period. They also encourage the use of objective measures of adherence in any future studies of oral PrEP safety.