Subcutaneous injectable TLD might be dosed once a month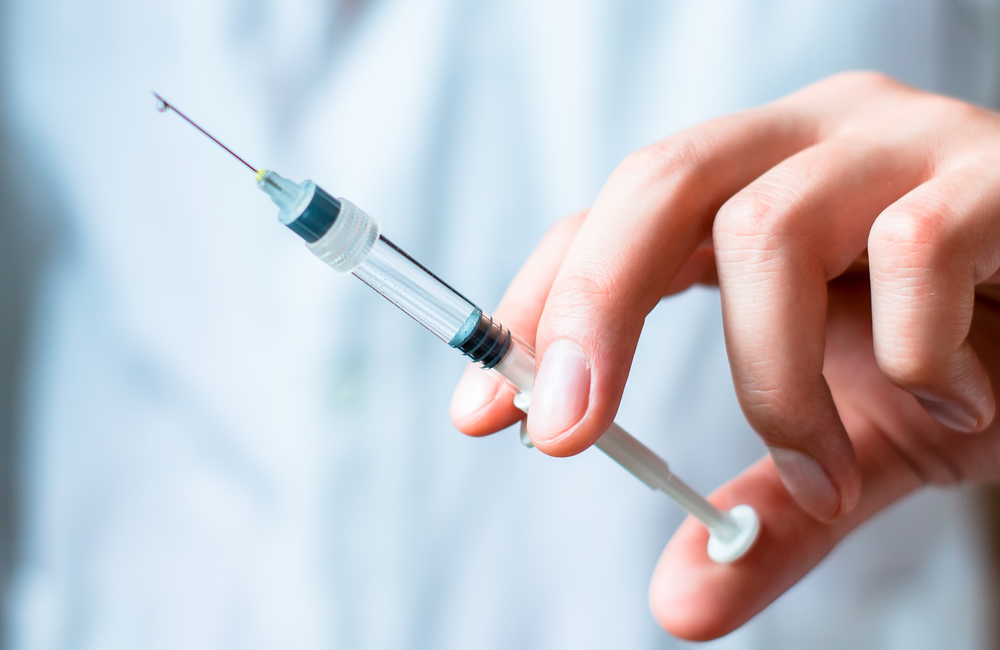 Researchers at the University of Washington in Seattle say they have cracked the challenge of creating a long-acting injectable form of the world's most commonly prescribed antiretroviral combination, tenofovir disoproxil fumarate, lamivudine and dolutegravir, often known as TLD.
But the drawback is that the long-acting formulation only lasts for one month.
Reporting their findings in the journal AIDS, Professor Rodney Ho and colleagues explain how they have been able to combine two different types of compounds – those that are soluble in water and those that aren't – in one formulation using a technique called drug-combination nanoparticle technology.
Long-acting forms of antiretroviral treatment are being developed by several pharmaceutical companies to overcome difficulties with adherence and fatigue with long-term pill-taking.
The first long-acting injectable antiretroviral treatment, Cabenuva, known as Vocabria and Rekambys in Europe, combines the integrase inhibitor cabotegravir and the non-nucleoside reverse transcriptase inhibitor rilpivirine, in an intramuscular injection that must be given once monthly or every two months.
Injectable cabotegravir and rilpivirine is approved in several high-income countries, including in Europe, North America and east Asia. Injectable cabotegravir has also been licensed to the Medicines Patent Pool for development as a PrEP drug by generic manufacturers to supply lower-income countries. But rilpivirine has not been licensed to the Medicines Patent Pool, so until the injectable patent runs out in 2026/2027, there is no incentive for generic manufacturers to develop the two-drug injectable for treatment.
Another antiretroviral, the HIV capsid inhibitor lenacapavir (Sunlenca), is also being developed as a long-acting injectable treatment that can be given every six months. Developer Gilead Sciences is investigating the potential for combining lenacapavir with two long-acting broadly neutralising antibodies.
Gilead Sciences. ViiV Healthcare and Merck are investigating other novel antiretrovirals as potential long-acting treatments, but they are still at early stages of development.
But as yet, no form of long-acting treatment has been made available in lower- and middle-income countries where the number of people living with HIV is greatest. Developing a low-cost, long-acting injectable treatment that is affordable in these settings could meet the needs of a substantial fraction of people with HIV who experience difficulties with adherence to daily pill taking.
Tenofovir disoproxil fumarate, lamivudine and dolutegravir is recommended as a preferred option for first-line antiretroviral treatment by the World Health Organization. In August 2023 the Global Fund said it had been able to secure the combination at a price of US$45 for a year's supply for its grant recipients. The Clinton Health Access Initiative says 19 million people worldwide are taking this combination.
An injectable form of this widely prescribed combination would benefit from the low production costs of the three antiretroviral agents as well as familiarity in health systems about the potential adverse effects of the drugs.
"No form of long-acting treatment is available in lower- and middle-income countries where the number of people living with HIV is greatest."
The University of Washington TLC-ART (Targeted, Long-acting and Combination Anti-Retroviral Therapy) group formulated samples of tenofovir, lamivudine and dolutegravir obtained from generic manufacturers into an injectable formulation using drug-combination nanoparticle technology.
Nanoparticles are a few atoms in width. The properties of these particles when assembled into nanostructures allows drugs to avoid being broken down in the liver and enables them to remain in the bloodstream. Nanotechnology also enables delivery by injection of drugs that are poorly soluble in water and allows the creation of vehicles for the delivery of drugs to specific tissues or organs.
The combined formulation was tested in five monkeys who received the drug combination nanoparticle mixture and a control group of two monkeys who received injections of the three drugs dissolved in liquid but not formulated into nanoparticles. Blood samples were collected at regular intervals for four weeks and peripheral blood mononuclear cells were isolated to measure drug content.
Drug concentration tests on blood plasma showed that each of the drugs in the nanoparticle formulation reached equivalent peak levels to the non-formulated drugs received by the control group on the first day after dosing. But whereas plasma drug levels of the non-formulated drugs could no longer be detected within three days, the nanoparticle-formulated drugs remained above the IC90 level (the target drug concentration) for at least four weeks.
Cellular concentrations of the individual nanoparticle-formulated drugs were higher than plasma concentrations. The cellular concentrations of each drug were greater seven days after administration than two days after administration.
The study authors say that the drug concentrations achieved would permit monthly subcutaneous dosing, possibly self-administered. Although this is less than the two-monthly dosing schedule for injectable cabotegravir / rilpivirine, they point out that the rapid achievement of high drug concentrations after injection observed in this study means that there is no need for one-month oral lead-in dosing required to establish stable drug concentrations of cabotegravir and rilpivirine.
But monthly injectable treatment is likely to prove challenging to deliver for health systems. Since 2016, there has been an emphasis on reducing the frequency of clinic visits for people on stable antiretroviral therapy, to enable clinics to deal with the increasing numbers of people taking antiretroviral treatment in the "treat all" era. Many injectable products need cold supply chains and health facility refrigeration. At this year's International AIDS Society Conference on HIV Science, Dr Carolyn Bolton Moore of Zambia's Centre for Infectious Disease Research called for pilot projects to assess how injectable ART could be introduced into the public health system in countries like Zambia.
The study also shows the potential for the nanoformulation of tenofovir as treatment for hepatitis B. (Tenofovir is dosed alone as a treatment for hepatitis B in people without HIV). According to a 2021 World Health Organization study, 26 million people worldwide are in urgent need for hepatitis B treatment and 64 million may be eligible for treatment under current guidelines. A long-acting injectable formulation of tenofovir that removed the need for daily pill-taking would be attractive for many people with hepatitis B.