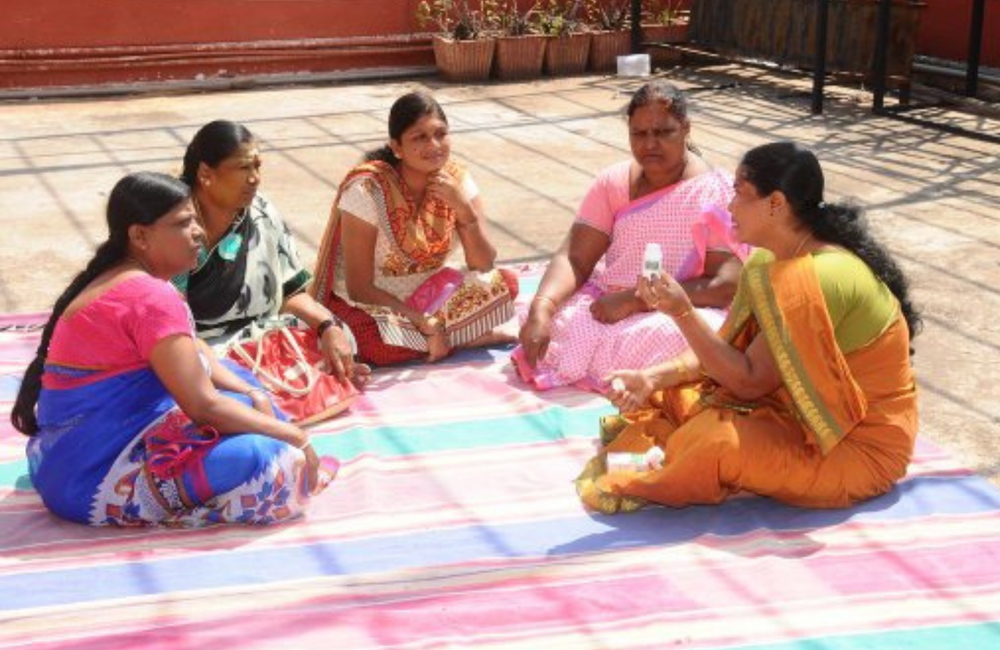 Community mobilisation and ownership were central to the success of a PrEP demonstration project conducted with female sex workers in Mysore, India, a recent qualitative study has found.
PrEP was gradually introduced, spearheaded and endorsed by respected community leaders, including those living with HIV. As opposed to a singular focus on the benefits of the biomedical HIV intervention, the community leaders sought to understand how best to initiate and revitalise connections within the community, and to the organisation itself, while recruiting sex workers to participate in the PrEP demonstration project. This research was conducted by Lisa Lazarus and colleagues from the University of Manitoba and published in the September issue of Culture, Health & Sexuality.
Background
While pre-exposure prophylaxis (PrEP) is highly effective for groups at the highest risk of contracting HIV – such as sex workers – there are limited examples of successful community engagement and leadership emanating from within sex worker communities. 
Ashodaya Samithi is a large south Indian sex worker collective started in Mysore in 2005, with over 8000 female, male and transgender members. The organisation has implemented numerous health programmes, including sexual health and reproductive services. They offer support in relation to gender-based violence and various social and economic programmes for members. This community-led approach has resulted in reductions in HIV and STI prevalence and violence directed towards sex workers across four districts in the state of Karnataka.
Ashodaya members participated in a PrEP demonstration project from 2016 to 2018. Adult female sex workers, meeting the indications for PrEP, were eligible to enroll. The project was a success, with 640 of 647 participants retained during the 16-month project. Additionally, participants displayed both high self-reported PrEP adherence levels (above 90%) and when measured by tenofovir blood levels (80-90%).
The study
Ethnographic research conducted between 2015 and 2018 ran alongside the Ashodaya PrEP project. This included field observations and in-depth interviews with project staff (including sex workers, community outreach workers and programme personnel) towards the beginning (21 interviews) and end (16 interviews) of the demonstration project.
Additionally, a cohort of women participating in the PrEP project were interviewed three times between 2016 and 2017. Forty women were initially interviewed, 30 returned for a second round of interviewing and 36 were interviewed a final time. At baseline, these participants had a median age of 31, nearly half had been involved sex work for less than 5 years and just over half were illiterate.
Gradual introduction of PrEP
The Ashodaya programme team emphasised the need to take a gradual approach to the introduction of PrEP. This was done to gain the trust of the sex worker community and to add to the credibility of a novel biomedical intervention. While not a clinical trial, there were many shared similarities – such as regular medical screenings and adherence monitoring. Thus, it was important to reduce any feelings of uncertainty or mistrust regarding the intervention to ensure maximal uptake. Although the Ahsodaya leadership had not participated in biomedical research before, they drew upon their HIV and STI prevention knowledge and previous projects such as condom distribution.
The project team were deliberately slow in the recruitment process and enrolled senior community members at the outset. These respected community leaders shared their PrEP experiences in the form of testimonials. By drawing on shared experience, and deep contextual knowedge, these testimonials contributed to PrEP uptake and adherence within the community. According to Saumya, an outreach worker:
"When this PrEP enrolment started, the screening and other things, we have not done it with the community first. We identified leaders of the community. They first took the tablets and they went through the testing and they started taking [PrEP] and they had shared their experiences by saying that 'Okay, first we went through this. This is useful for us. See nothing has happened to us.' They [the community] started watching them and based on that, community has come so that we have not faced much difficulties in mobilising them."
This approach convinced hesitant participants, such as Deepa, to start taking PrEP:
"They [community leaders] said this tablet is good for you and will keep you healthy. Then I asked them to take it and show it to me that they are also taking it. In front of me they took the tablet and so I also started taking the tablet. Then they followed-up with me to see if I am taking it regularly. I was taking it regularly."
Active involvement of people living with HIV
A central aspect to the success of the PrEP demonstration project was the involvement and endorsement of community leaders living with HIV. They spoke about the preventive benefits of taking PrEP, linking it to the benefits they received from taking antiretroviral treatment, and how taking PrEP could have prevented HIV infection if it had been available to them. Prisha, an outreach worker, had this to say to community members:
"You guys are lucky ones because you are getting at least PrEP tablet and you are able to prevent yourself from getting infected but we unfortunately got infected. Now as you can see my life. We had got infected. If we might have got the PrEP, we also [might have been] safe."
These testimonials led to greater unity between those living with HIV and those eligible for PrEP by drawing on a collective sense of loss due to AIDS-related deaths and a shared struggle.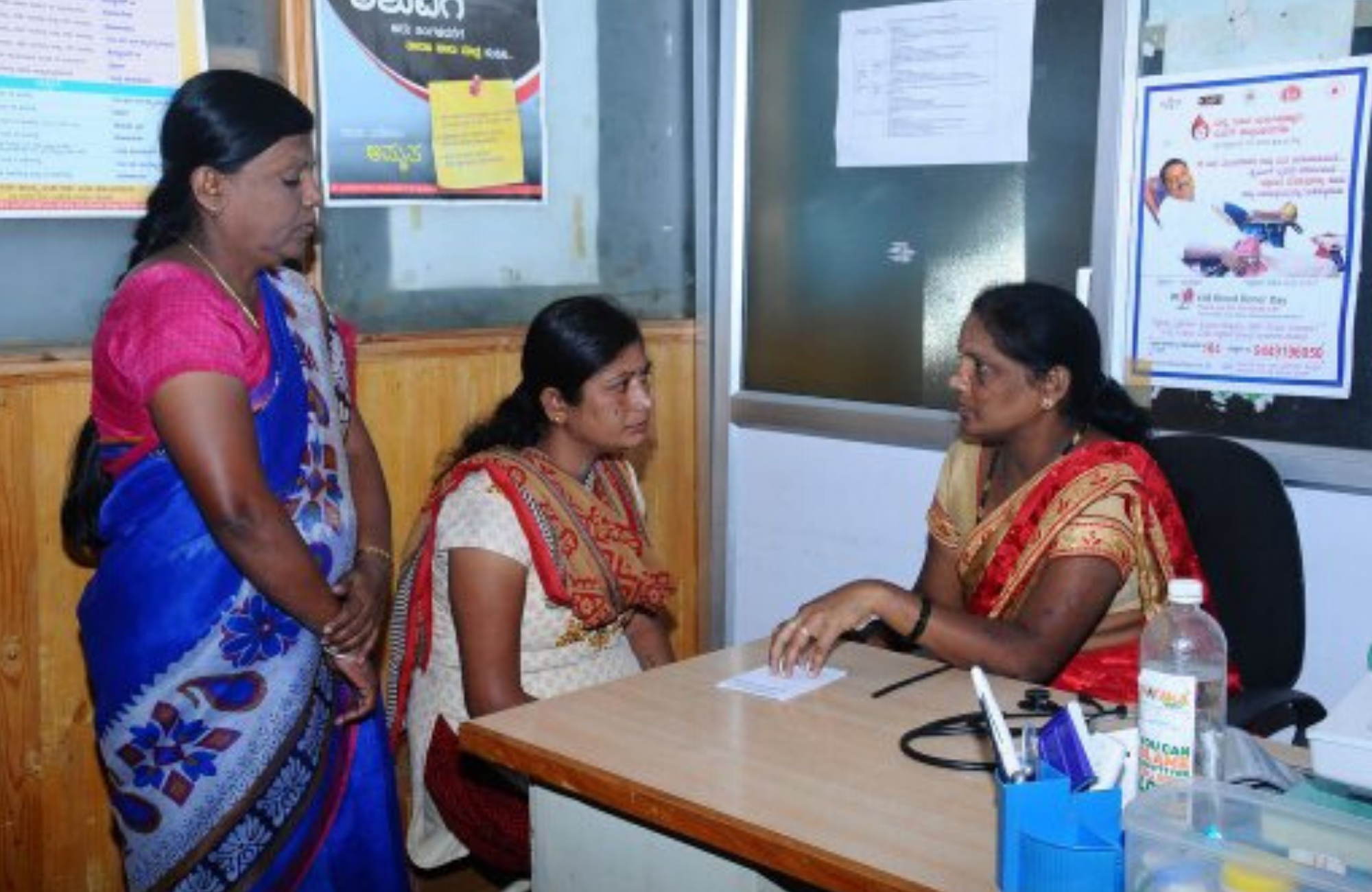 However, as only female sex workers were included in the demonstration project, some community members felt excluded and questioned why they were being left out. Saanvi, an outreach worker described some of the concerns coming from community members:
"This is not right that you are giving [PrEP] only [to some] people. You have to give this tablet to all others also, whoever are present sex workers who are doing sex work. We are also entertaining the clients. We are also under risk. We may also fall under infections and other things. Why you are not providing the tablet to all other sex workers also? Why are you limited to this particular one?"
The project team attended to these concerns by highlighting the funder's eligibility requirements, while emphasising that the research findings would hopefully lead to greater PrEP availability in future, thereby benefitting the whole community.
PrEP as an opportunity to reconnect the community
Instead of allowing the demonstration project to divide Ashodaya members along the lines of PrEP eligibility, the leaders and project team integrated it into their exisiting service offering. They emphasised that PrEP was one of many services available and used interest in it to remind members of other services available to them.
This was especially pertinent as the demonstration project came at a time of restrictive budget cuts that resulted in reduced outreach services. The leaders used the project to renew interest in social, health and financial support programmes offered through Ashodaya and to reconnect members with each other. Ramesh, a long-term member of Ashodaya's programme team explained:
"Because of new community members… They are also getting information about [Ashodaya]. Once they came not only to get PrEP, they came and they can get the other services also. They link with the cooperative [bank], they link with some social and treatment programmes, they link with [Ashodaya] programmes."
The monitoring required for the project provided additional opportunities for reconnection: programme staff regularly checked in on those participating in the project to ask about side effects and so forth, but also had opportunities to simply chat with participants and find out how they were doing more generally. As Saanvi, an outreach worker, explained, the project office became a renewed social site for participants attending PrEP monitoring and follow-up sessions.
"Because this procedure is so that they need to visit frequently and it has developed as a habit that whenever they feel like anything, they will walk directly to the office and they started consulting us even when they have any doubts or anything like that. Not necessary that they need to come for a particular health reason."
Community-led biomedical interventions are key
As with community-led responses in the early days of AIDS activism, the Ashodaya PrEP project demonstrated that communities can, and should, play a vital role in collaborating on and leading the implementation of biomedical interventions. Vijay, a member of the programme team, put it this way:
"When these two [community and science] are coming together then definitely it's going to be a success because if you go only with the community agenda and not following the science and not following the methodology, not following this one then there will be no success. And if you go only with the scientific research and not keeping the community interest and community together, then there will be no results out of that. So we need to marry both and we need to keep them together always."
Conclusion
"Grass-roots approaches such as this demonstrate how communities hold key insights into the delivery of clinically-oriented interventions, suggesting the vital role they can play in planning and implementing new prevention technologies," Lisa Lazarus and colleagues concluded. However, despite the Ashodaya PrEP project's success, there has been no PrEP provision since the project ended. This highlights the need for continued financial support for community-led projects that are able to successfully transform funding into measurable community-level outcomes.