14th European AIDS Conference opens with strong political statements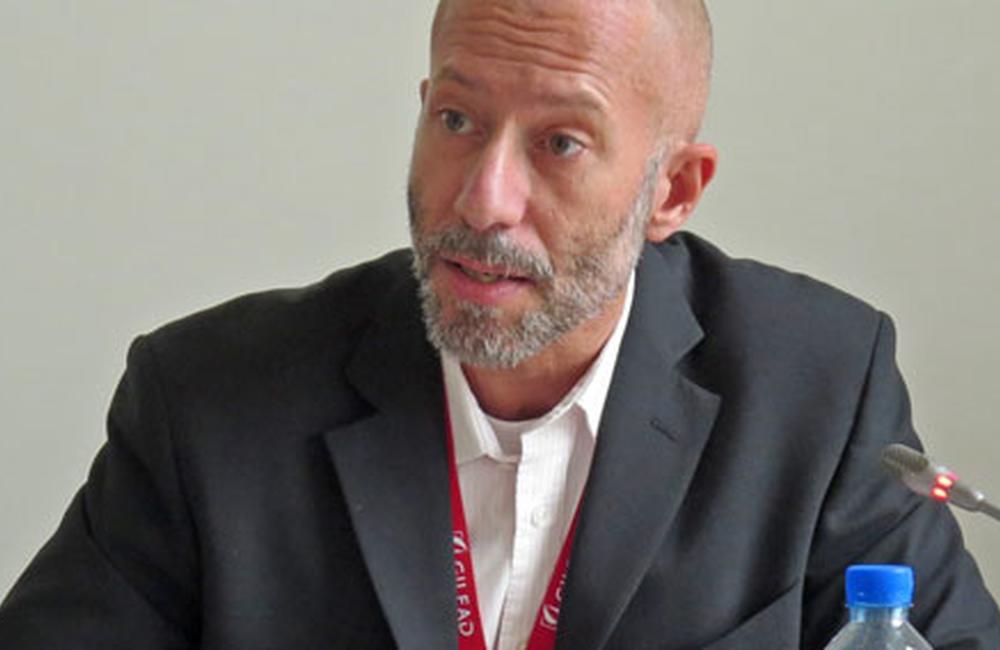 The European AIDS Clinical Society (EACS) has strongly condemned the discriminatory legal and policy environment being promoted by Russian politicians against gay men, lesbians and transgender people.
In a statement issued on the opening day of the 14th European AIDS Conference in Brussels, the European AIDS Clinical Society called on the Russian Federation to abolish recent legislation which imposes substantial fines on Russian nationals accused of engaging in "propaganda of non-traditional sexual relations amongst minors". Foreign citizens face up to 14 days in prison and deportation for the same offence.
The bill also outlaws the "obtrusive spreading of information about non-traditional sexual relationships that may arouse interest in such relationships".
Russian activists and non-governmental organisations have protested that the law could be used against any sort of HIV prevention activities targeting men who have sex with men.
"We are concerned that these provisions not only affect basic human rights, but also result in harmful public health policy since they add to the already-existing barriers related to HIV prevention, diagnosis, access and retention in care", EACS stated. "The legal framework in States should do everything to reduce stigmatisation."
Russian politicians have been extremely resistant to lobbying from foreign politicians on questions of human rights, not least on recent legislation and rhetoric which seeks to stigmatise and marginalise alternative sexualities. In a recent interview, President Putin insisted that no discrimination against gay people existed in Russia.
But Georgia's President Mikheil Saakashvili expressed concern last month over the way in which Russian politicians are using anti-gay rhetoric to promote anti-Western and anti-democratic values throughout the countries of the former Soviet Union.
A similar law has recently been passed in Moldova and was narrowly rejected by Armenia's parliament last month.
In view of this hostility to Western influences, some have questioned whether lobbying by foreign non-governmental organisations will have any impact.
"As scientists we have a moral obligation to say what is unethical and unacceptable", said Professor Nathan Clumeck, Co-Chair of the 14th European AIDS Conference. "To be silent is to be complicit."
"Another reason [to make a statement] is to encourage physicians", said Professor Manuel Battegay, EACS President.
"People with HIV can make an impact if they see that they get support from physicians. Look at what happened in Ukraine over the past 18 months, where patients fought for access to treatment and diagnostic tests", said Tamás Berezcky, a Hungarian member of the European AIDS Treatment Group.
"Instead of trying to keep people alive using scientific evidence, the Russian government is using church morality. These laws keep people silent, and silence is still death", he went on.
The legislation followed nearly a decade of increasing political and social hostility towards gay, lesbian and transgender people in the Russian Federation, including the banning of gay rights parades in Moscow and other Russian cities. In 2011, the European Court of Human Rights fined the Russian government for violating Articles 11, 13 and 14 of the European Convention on Human Rights, as a result of 164 bans on gay pride marches and events between 2006 and 2008.
Prime Minister David Cameron of the United Kingdom has attempted to raise the issue of anti-gay legislation with President Putin, but, "Russia is not ready to take lessons from anyone. The European Union needs to work with other countries at the level of diplomacy. The EU has to remain strong on its values and its ethical stance against homophobia, xenophobia, against discrimination," said Professor Michel Kazatchkine, the UN Secretary-General's Special Envoy on HIV/AIDS in Eastern Europe and Central Asia.
NAM is sending four news summary bulletins by email from the 14th European AIDS Conference, available in English, French, Spanish, Portuguese, Italian and Russian. Sign up on our conference page at www.aidsmap.com/eacs2013