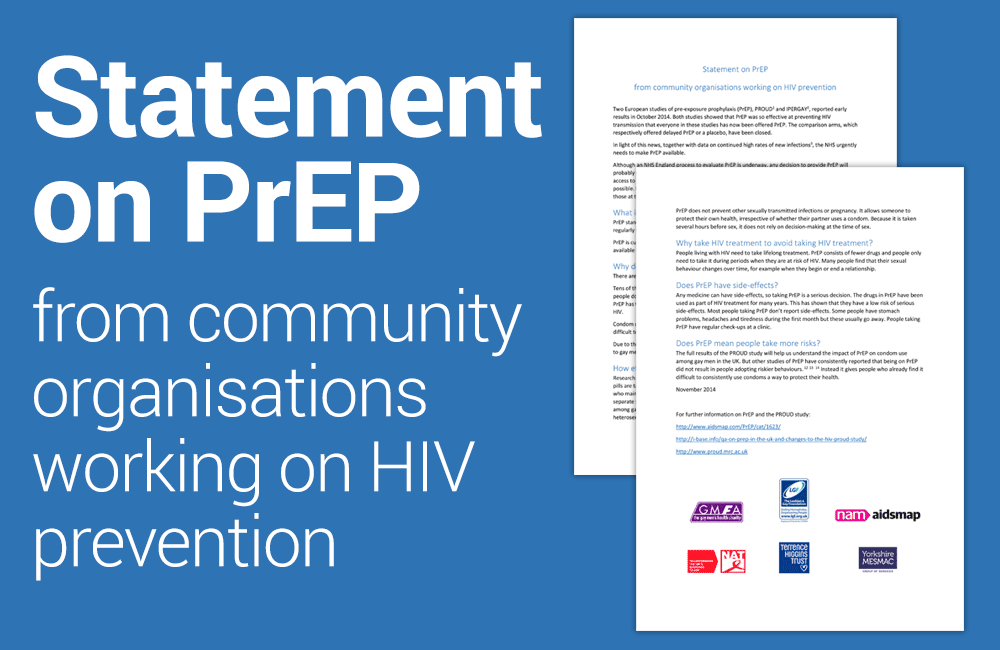 A group of community organisations working on HIV prevention have called for the NHS to speed up its processes and make pre-exposure prophylaxis (PrEP) available to those at the highest risk of acquiring HIV. The organisations point to the continued high rate of new infections and say there is an urgent need to improve HIV prevention.
NAM is one of the organisations supporting a joint statement, along with HIV Prevention England, the Terrence Higgins Trust, National AIDS Trust, Lesbian and Gay Foundation, GMFA and Yorkshire MESMAC.
Their call comes following recent announcements from the PROUD study (in the UK) and the IPERGAY study (in France and Canada). Both found that PrEP substantially reduced HIV infections among gay men recruited to the studies. The comparison arms of the studies, which respectively offered delayed PrEP or a placebo, have been closed and all participants are now being offered PrEP.
Within NHS England, a subgroup of the HIV Clinical Reference Group has begun the process of developing a policy on PrEP. But any decision to provide PrEP will probably not be implemented until early 2017.
This is too long to wait, the prevention organisations say. "We are calling for earlier access to PrEP. The NHS must speed up its evaluation process and make PrEP available as soon as possible. Furthermore, we call for interim arrangements to be agreed now for provision of PrEP to those at the highest risk of acquiring HIV."
Because of the high numbers of infections in gay men, the organisations believe that there is a particular need for the NHS to make PrEP available to gay men. Nonetheless, it should be available to all people who are at high risk of acquiring HIV, they say.
You can read the statement - and sign it - at www.prepaccess.org.uk