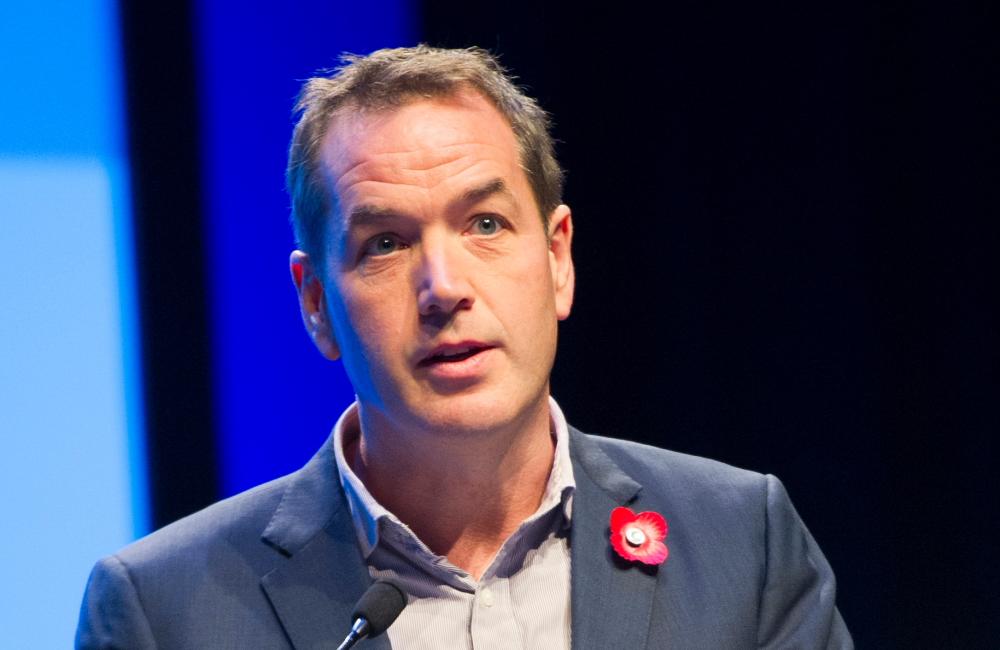 Switching all patients taking antiretrovirals in the United Kingdom to generic versions of the drugs they are taking, if available, would save around £1.25 billion between 2015 and 2019, according to an analysis of UK treatment costs presented on Tuesday at the HIV Drug Therapy Glasgow conference by Andrew Hill of Liverpool University.
Almost all HIV treatment and care in the UK is provided free of charge by the NHS. There is increasing strain on these services. The number of patients on HIV treatment has increased by 7-10% for several years and it is estimated that 100,000 people living with HIV will be taking antiretroviral therapy by 2019. The number could be even higher if efforts to find and treat the estimated 20-25% of undiagnosed infections are successful.
Generic versions of antiretrovirals are equivalent to branded products and can be produced when the patent on the original product expires after 20 years of market exclusivity. The NHS has been encouraging the increased use of generic equivalents wherever possible across a wide variety of health conditions in order to reduce drug costs. The adoption of generic versions of lamivudine as a cost-saving measure is already being implemented by the NHS in London.
The patents on several antiretroviral drugs have already expired or will do so in the next few years. This means generic formulations will become available.
Drugs already available in generic versions are lamivudine, efavirenz, nevirapine and zidovudine. In 2016, the patents on abacavir, lopinavir/ritonavir will expire, and in 2017/18 tenofovir, darunavir/ritonavir and atazanavir/ritonavir will also become available as generics.
Generic antiretrovirals are typically 80% cheaper than the patented version. Therapy with branded, co-formulated drugs currently costs the NHS between £4500-£7400 per patient per year. But the use of individual generics could reduce the annual per-patient cost of triple therapy to £1000.
Investigators wanted to estimate the potential saving to the NHS over the next five years if patients switched to generic versions of drugs once they became available.
Their calculations assumed that the number of people taking HIV therapy in the UK would increase by 8% each year from the current figure of 72,000 to 100,000 by 2019; that home delivery – which saves the NHS VAT payment on drugs – would be used by 70% of patients; that generics are 80% cheaper than patented prices; that patients were switched to generics immediately the patents expired on branded drugs; and that current patterns of antiretroviral drug use remained stable.
Use of patented, co-formulated antiretrovirals would result in a total cost to the NHS of £2.41 billion between 2015-19. Switching to generics would reduce the bill to £1.16 billion, a potential saving of £1.25 billion.
Are there any downsides?
Switching to generics would mean that the average daily pill count for a patient would increase from 2.3 pills to 3.5 pills.
But would this affect patient outcomes? As part of the study, Andrew Hill and colleagues conducted a meta-analysis of nine clinical trials comparing the efficacy of co-formulated antiretrovirals versus individual agents. This analysis concluded that switching to generic individual doses did not compromise virological efficacy. All outcomes were within the 10% non-inferiority margin set by regulatory authorities.
The investigators' findings were subject to a number of caveats. Potential savings would be even higher if competition between manufacturers pushed down the cost of generics. Conversely, reluctance by doctors and patients to use generic formulations could mean that anticipated savings would be lower than anticipated.
Professor David Cooper of the Kirby Institute, University of New South Wales, Australia, questioned whether a switch away from single-tablet regimens would be beneficial for patients and public health goals in the long run.
"When you're trying to get people onto treatment the concept of one pill, once day is too good to let go," he said.
Andrew Hill said that for the majority of patients, tolerability and toxicity are the most desirable features of a treatment regimen. "People would rather take three tablets of well-tolerated medication," he argued.
Dr Chris Wood of the North Middlesex Hospital, London, also cautioned against the imposition of generics on patients. "One pill a day allows many patients to normalise their illness. Generics also cause confusion among patients if the product changes."
Nevertheless, the investigators conclude that switching to generics could save the NHS £1.25 billion over the next five years. They say that the cost savings to the NHS could be used to fund other much-needed HIV services, including prevention and therapy for hepatitis C virus co-infection.
References
Hill A et al. Predicted saving to the UK National Health Service from switching to generic antiretrovirals: 2015-2019. International Congress of Drug Therapy in HIV Infection, abstract 0-216, Glasgow, 2014.