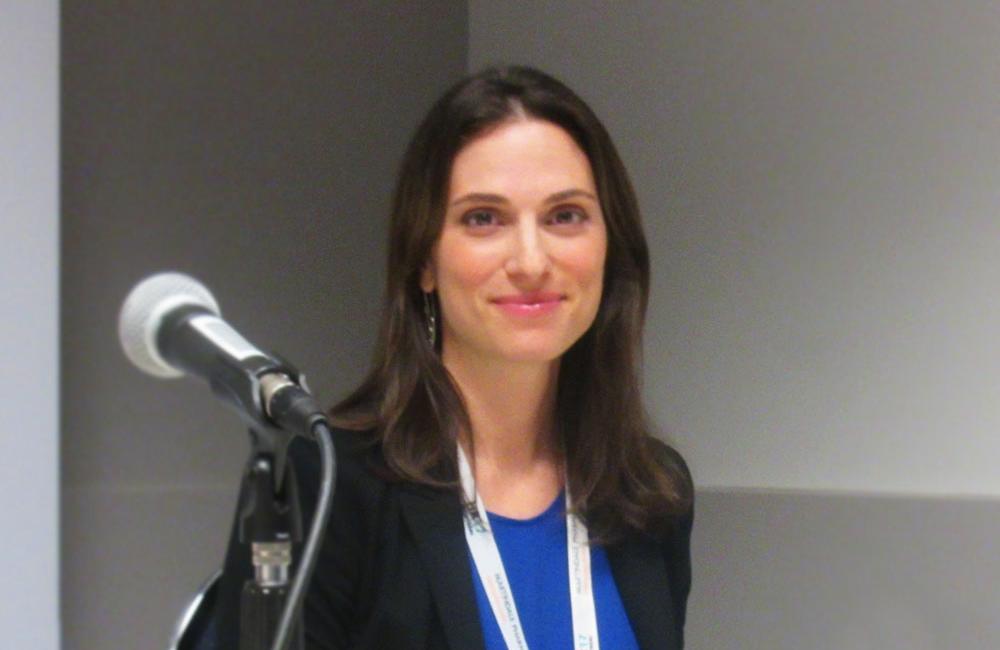 Women sex workers who used psychedelic drugs such as LSD were less likely to think about or attempt suicide, while some other drugs increased the risk, according to study results presented at the 25th International Harm Reduction Conference (HR17) this week in Montréal.
Elena Argento of the British Columbia Centre for Excellence in HIV/AIDS presented findings from a study looking at suicidality – a term encompassing suicide ideation and attempts – among women in the AESHA (An Evaluation of Sex Workers Health Access) cohort of Vancouver sex workers.
The researchers looked at whether use of psychedelic drugs – including LSD, psilocybin, ecstasy or MDMA, ayahuasca and mescaline – could have a protective effect.
Sex workers are known to have disproportionately high rates of social and health-related risks, including psychological distress and suicide, Argento noted as background. She added that 80 to 90% of deaths by suicide are attributable to mental health or substance use problems, compounded by trauma, criminalisation, stigma, depression and lack of access to services.
AESHA recruited women (including transgender women) age 14 and older who had exchanged sex for money in the past month through community outreach at street, indoor and online sex work venues. Participants completed interviewer-administered questionnaires twice a year.
Out of more than 700 women in the cohort, those who reported that they had already thought about or attempted suicide – nearly half – were excluded, leaving 290 women included in this analysis.
Nearly half of the participants reported a history of child abuse, 37% said they had been harassed or arrested by police, and 14% had experienced violence from clients. About a quarter said they had used psychedelic drugs – considerably fewer than those who had used crack (63%), cocaine (56%), heroin (49%) or crystal methamphetamine (31%).
During follow-up 31 women (11%) reported first-time suicidal ideas or suicide attempts. In this group the median age was 36 years, 32% were of indigenous origin and 11% were HIV-positive.
Use of psychedelic drugs was associated with a 60% decrease in the likelihood of suicidality in a multivariate analysis (adjusted hazard ratio 0.40). In contrast, use of crystal methamphetamine, childhood abuse and recent homelessness were independent predictors of suicidality (adjusted hazard ratio 3.25, 3.54 and 1.95, respectively).
The effect of psychedelic drugs on serotonin receptors, which can alter memory processing and emotional response, as well as an "increase in permeability between the conscious and unconscious mind," were suggested as possible mechanisms.
"In the context of emerging evidence on the therapeutic potential of psychedelics to treat mental health and substance use issues, our findings demonstrate that psychedelic use is independently associated with reduced suicidality, while other drug use and childhood trauma predispose sex workers to suicidality," the researchers concluded.
"Our study found that naturalistic psychedelic drug use was associated with a 60% reduced risk of suicidality among sex workers, supporting calls to advance research on the therapeutic utility of psychedelics to improve mental health," Argento said.
Psychedelics are also being explored for treatment of opioid addiction, aiding smoking cessation and management of depression and post-traumatic stress disorder.
References
Argento E et al. Psychedelic use predicts reduced suicidality: Findings from a longitudinal study of women sex workers in Vancouver, Canada. 25th International Harm Reduction Conference, Montréal, abstract 215, 2017.