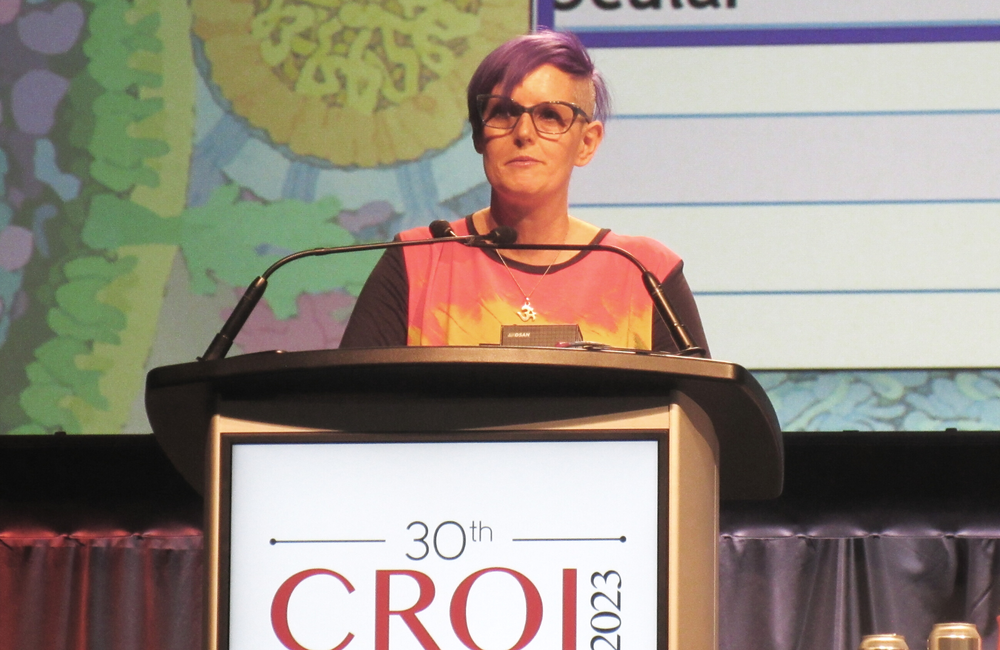 One of the most important HIV conferences of the year, the Conference on Retroviruses and Opportunistic Infections (CROI 2023), took place in February. Here are the highlights from sexual health research presented at CROI.
Mpox (formerly known as monkeypox) can be much more severe in people living with HIV who have a very low CD4 count. An analysis of global data found that serious symptoms, complications, and death from mpox were much more common in those with uncontrolled HIV. As a result, researchers have called for mpox to be considered an opportunistic infection. They highlighted the importance of HIV testing for people with mpox, early access to treatment for people living with HIV, and the availability of vaccines and antivirals.
A vaccine has halved the gonorrhoea rate in a French study of cisgender gay and bisexual men. The DOXYVAC study found that doxyPEP (post-exposure use of the antibiotic doxycycline) reduced rates of gonorrhoea. However, previous studies have raised concerns about the possibility of resistance to doxycycline with longer-term use. For this reason, the 4CMenB vaccine was also tested. This is a meningitis B vaccine, already known to be modestly effective against gonorrhoea. The vaccine showed 51% efficacy, making it just as effective as doxyPEP. Further research is needed into how long protection lasts.
No marked increase in gonorrhoea resistance was found in a US doxyPEP study. There were only slight increases in the proportion of gonorrhoea infections with significant resistance. There was also little difference in resistance rates between people taking doxyPEP and not taking it. The researchers also looked at resistance to other antibiotics in gonorrhoea samples and found that none were resistant to ceftriaxone, the drug currently used to treat gonorrhoea. However, longer-term monitoring is needed.
Doxycycline PEP after sex appears ineffective for cisgender women in Africa. This research showed that although studies have found doxyPEP to be highly effective at preventing STIs in gay men and transgender women, it doesn't appear to have protected young cisgender women in Kenya. There are a few possible explanations for these disappointing results. The first is anatomical differences in cisgender women compared to previous study populations. Doxycycline-resistant gonorrhoea was also much more common in this study. And, although adherence was high, it was "imperfect". Further research is now needed into prevention options that will work for cisgender women.
First, second, and third generation smallpox vaccines all protect against mpox infection. Researchers from France and the United States presented separate findings looking at how well smallpox vaccines prevent mpox. In France, researchers found a reduction in mpox infections. was linked to people receiving the third-generation smallpox vaccine (MVA-BN). Childhood vaccination and reducing sexual partners was not linked. First- and second-generation smallpox vaccines aren't recommended for people with HIV, but US researchers investigated whether having previously received these vaccines prevented mpox. They found they were 66% and 72% effective, respectively.