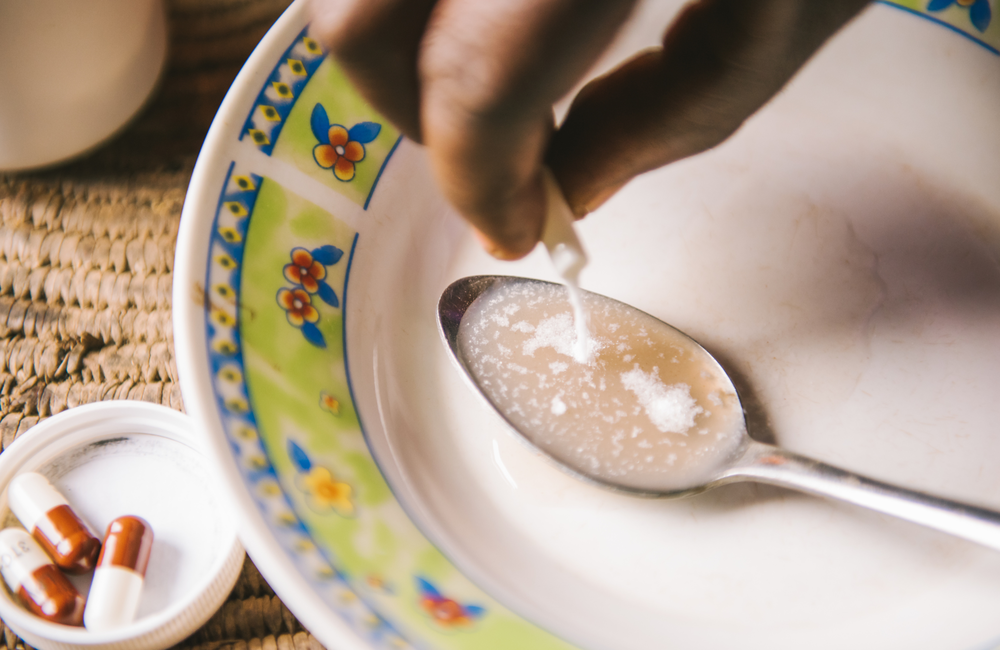 South Africa may be the last country in Africa to gain access to paediatric formulations of the antiretroviral drug dolutegravir as regulatory delays continue.
In 2019, South Africa introduced guidelines recommending dolutegravir-based treatment for adults and children about six years and older, depending on weight. 
Three years later, however, the country has yet to offer widespread access to the drug's dispersible, child-friendly-formulations. Instead, doctors have had to apply for access on a case-by-case basis. The country's regulator, the South African Health Products Regulatory Authority (SAHPRA) must approve all medicines for use before they can be used in the country.
While recent approvals by SAHPRA pave the way for generic manufacturers to begin providing the drug, they are not yet authorised to do so. The South African Health Department is now updating its treatment guidelines to ensure that when generic versions are available, they can be used among even very small children.
Clinicians say that rolling out dispersible dolutegravir is key to making HIV treatment once daily for South African children and improving outcomes. The shift comes as some doctors report increasing loss to follow-up and malnutrition among children living with HIV.
"As clinicians, we want to make sure that we have access to these drugs as quickly as possible," says University of KwaZulu-Natal Professor Moherndran Archary, a paediatric infectious disease specialist. "As it is, South Africa is probably going to be the last country in Africa to have access, and we are the largest procurer of paediatric antiretroviral drugs."
Dispersible drugs can be mixed with liquids like water or juice. These formulations are crucial for children who may be too old for antiretroviral infant syrups but too young to swallow adult-sized tablets. Without many dispersible antiretrovirals, children like this rely on large volumes of syrup multiple times a day. 
Today, the non-profit Drugs for Neglected Diseases Initiative (DNDi) announced that SAHPRA had granted expedited approval to a four-in-one dispersible combination of the antiretrovirals abacavir, lamivudine, lopinavir, and ritonavir for young children living with HIV. Produced by pharmaceutical company Cipla, the sweet-tasting combination treatment can be mixed into milk or water or sprinkled onto foods such as porridge.
South Africa is also expected to see increased access to a dispersible two-in-one of abacavir and lamivudine, which — if it could be combined with similarly formulated dolutegravir — would mean many children would finally be on once-a-day treatment.
About 300,000 children under the age of 15 are living with HIV in South Africa, 2021 government data shows. Just under half of these HIV-positive children are on treatment, and a similar percentage are virally suppressed — figures much lower than those seen among adults.
Patients rely on clinical access programmes amid regulatory delays
Other African countries have introduced child-friendly dolutegravir faster, Archary says, because many accept World Health Organization (WHO) approval, also known as pre-qualification.
But South Africa requires medicines to be registered by SAHPRA and, as part of this, it needs companies that invent drugs to register products before generic applications can be processed, says University of KwaZulu-Natal senior pharmacology lecturer Andy Gray.
Gray explains that regulators like SAHPRA often depend on originator companies – in the case of paediatric dolutegravir, ViiV Healthcare – to provide basic safety and efficacy data on a drug, even if they have no intention of marketing a drug in the country. Then, generic makers must show that they meet these same standards.
SAHPRA approved ViiV Healthcare's application on 29 April. The drug regulator says it is reviewing two generic applications for paediatric dolutegravir, but did not specify which firms had made the applications. Still, two generic manufacturers Mylan Laboratories and Macleods Pharmaceuticals hold voluntary licenses to make and sell the drug, says ViiV Healthcare spokesperson Thomas Jenkins.
Since 2018, ViiV Healthcare has partnered with the international nonprofit organisation the Clinton Health Access Initiative (CHAI) and drug financing mechanism Unitaid to provide technical support to Mylan and Macleods to produce dolutegravir for children.
"We believe that through these partnerships, we will be able to enable greater access to 5mg dispersible dolutegravir for those who need it most and are therefore not planning to commercialise the product in South Africa at this time," Jenkins says.
He adds that ViiV Healthcare is providing some paediatric drugs on a patient-by-patient basis in South Africa as part of clinical access programmes until generics can be registered.
Multiple moves afoot to improve access to paediatric HIV treatment 
Archary and other infectious disease experts at the Southern African HIV Clinicians Society issued new antiretroviral treatment guidance in May. The society includes many leading HIV experts and periodically reviews the latest scientific evidence to make treatment recommendations. Their guidelines have historically been adopted as best practice in the region's private sector and have been a precursor to policy shifts in the public sector, particularly in South Africa.
If adopted in South Africa, the society's guidance would allow almost all children about six years or older switch to a regimen of abacavir/lamivudine/dolutegravir based on their weight. For many, this means taking dolutegravir in place of the efavirenz or lopinavir/ritonavir in their current regimens. The shift in guidance is based in part on inferences drawn from adult data generated by the NADIA and ARTIST studies that showed that lamivudine could be reused between first and second-line regimens.
Archery adds that shift is also supported by data from the ODYSSEY trial in which dolutegravir-based regimens outperformed traditional combinations based on either efavirenz or lopinavir/ritonavir in children as young as two.
The Southern African HIV Clinicians Society is expected to meet with South Africa's National Health Department to discuss potential changes.
'I thought that I saw the end of malnutrition and HIV ten years ago'
Meanwhile, the department says it is already preparing to offer dolutegravir to even younger children below six years of age and who are currently not eligible for the treatment.
Health department experts recently approved the addition of paediatric dolutegravir for use in younger children to the country's essential medicines list, national health department spokesperson Foster Mohale says. Medicines must be on this list before they can be bought in large quantities for the country's public sector or included in treatment guidelines.
Mohale says that the country is now updating its HIV treatment guidelines to allow for broader access to paediatric dolutegravir for very young children in anticipation that dispersible formulations will soon be available.
Currently, the preferred regimen for children roughly below the age of six is abacavir/ lamivudine and lopinavir/ritonavir.  If South Africa moves to allow younger children to take dolutegravir, these children would be able to substitute dolutegravir for lopinavir/ritonavir .
A move to better, easier paediatric HIV treatment comes as Archary, who works in a major hospital in the port city of Durban, is seeing an increased number of children lost to follow-up and battling hunger. South Africa has been hard hit by COVID-19, which is estimated to have killed about 300,000 people but also led to widespread job losses and increased hunger. A large portion of the country around Durban also witnessed deadly flooding in April.
"We're seeing disruptions to the system both from a societal point of view but also in terms of health delivery systems," he says. "There's a lot of movement between [health] centres because of financial difficulties... we're finding a lot of patients who are being lost to the system."
Archary concludes: "I thought I'd seen the end of malnutrition and HIV ten years ago. Now it's something we're seeing far more commonly."