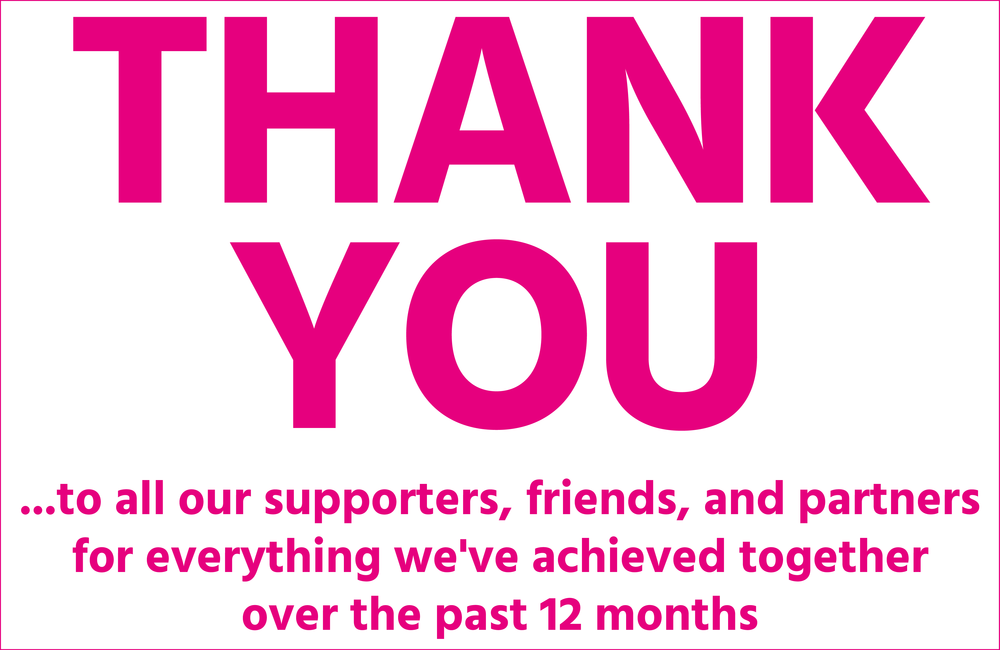 As we welcome 2023, we want to say thank you to everyone who has supported NAM aidsmap and our work over the past 12 months, helping to ensure people living with and at risk of HIV are empowered to lead longer, happier and healthier lives.
In 2022, we celebrated NAM's 35th anniversary with an aidsmapCHAT anniversary special. We also took the opportunity to reflect on our incredible journey from the first National AIDS Manual in 1987, to today, where our independent, accurate, and accessible information about HIV reaches millions of people every year through our website, email bulletins, information leaflets, and broadcasts and videos.
"It helps me and to question the options I have for my ongoing treatment. It find it the best place to seek advice and for future information. I am so grateful for you help for many years." Conference bulletin subscriber
Last year alone, we had almost 6 million visits from around the world to aidsmap.com, breaking previous records for website visits. We've also expanded our influence on social media platforms, with our revamped Instagram account doubling its reach, and our posts on Facebook, including videos, passing 5 million views. Our most popular news stories in 2022 provided vital information about the monkeypox outbreak and the impact on communities of people living with or vulnerable to HIV.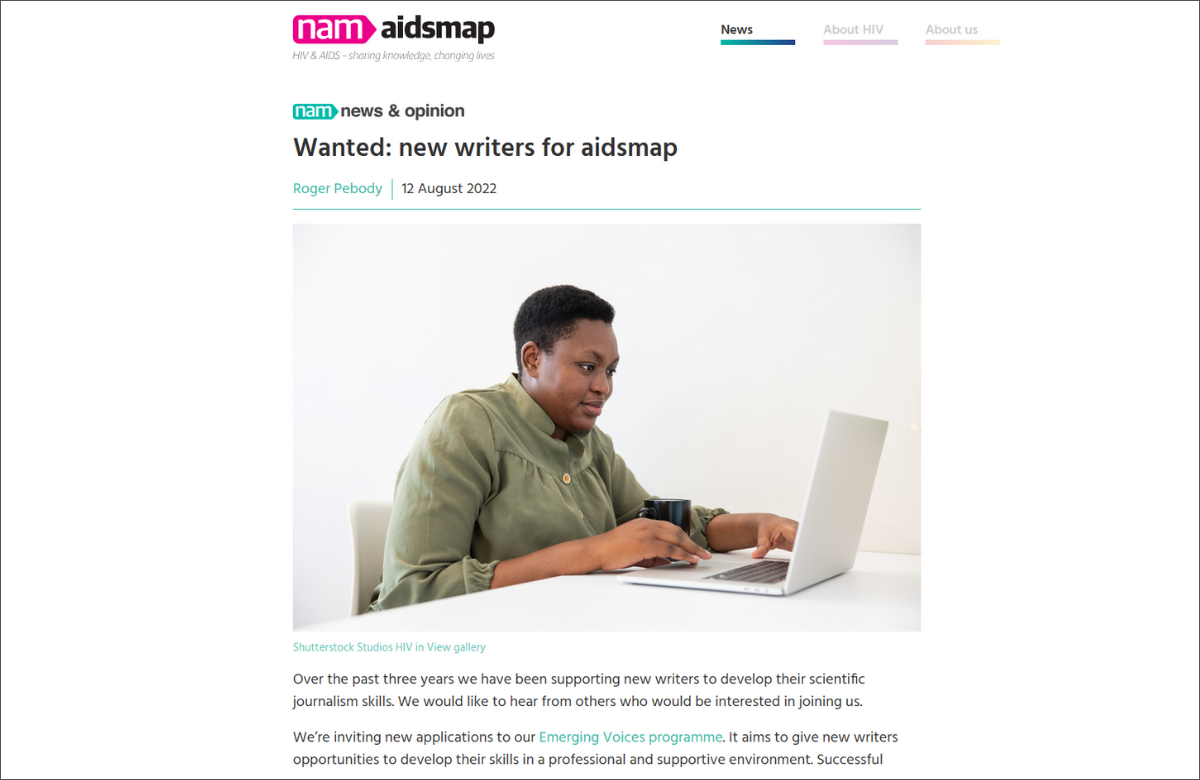 2022 was an exciting year as it marked the return of connecting at in-person events for the first time since the COVID-19 pandemic. We reported from conferences, including CROI and AIDS 2022, and were joined by some of our Emerging Voices, whose diverse experience brought fresh insight to our coverage, reporting the latest research, news and developments in HIV to a global audience. Our Emerging Voices programme gives new writers opportunities to develop their skills in a professional and supportive environment. In 2022, the programme grew to 12 writers from communities disproportionately affected by HIV, empowering a new generation of communicators so that our scientific writing reflects a diverse range of lived experiences.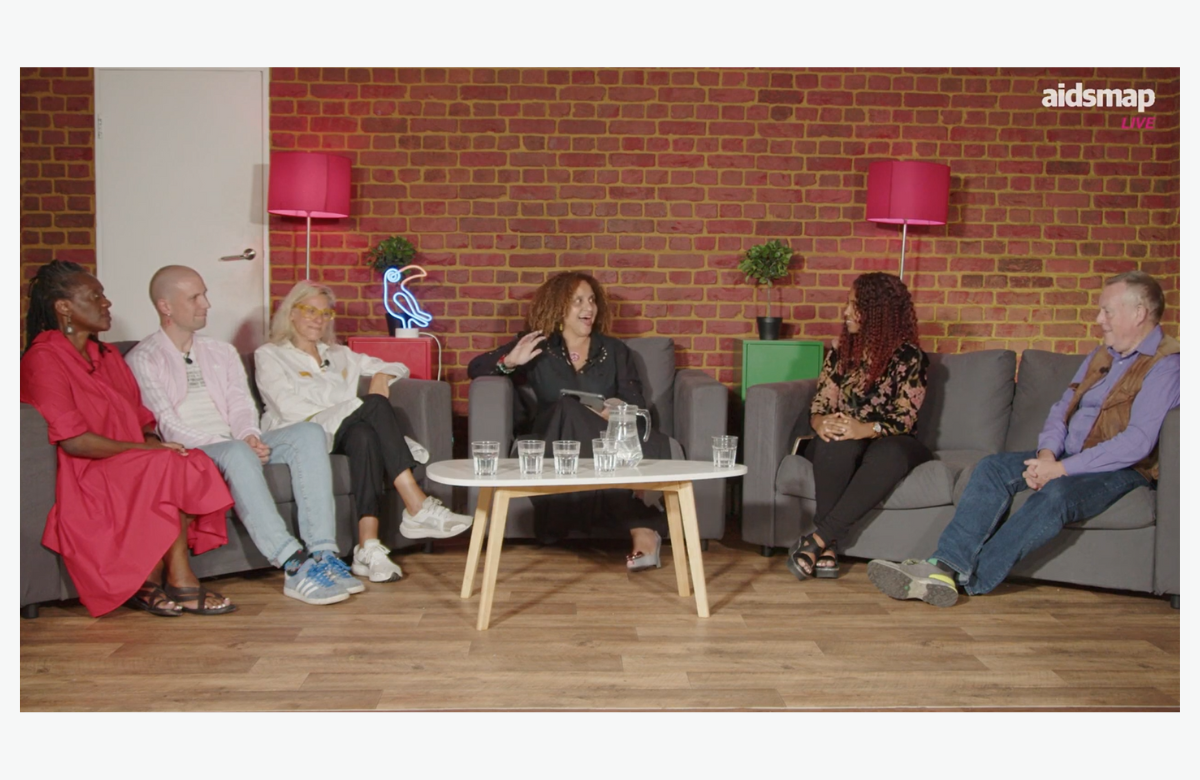 In 2022, we launched series 5 of aidsmapCHAT with guests from around the world talking with Matthew Hodson and Susan Cole about recent news and updates for people living with HIV. We also held seven aidsmapLIVE events, our 60-minute panel discussions sharing knowledge on important topics within HIV. Last year, topics included HIV and your best health, HIV and stigma, and HIV prevention with guests including Dr Laura Waters, Chair of the British HIV Association; Professor Kevin Fenton, leading on the HIV Action Plan for the UK Health Security Agency; and Winnie Byanima, Executive Director of UNAIDS.
We also produced a range of popular HIV information videos, with topics including tips for looking after your mental health and emotional wellbeing, PrEP options, weight gain and HIV treatment, and facts on post-exposure prophylaxis (PEP).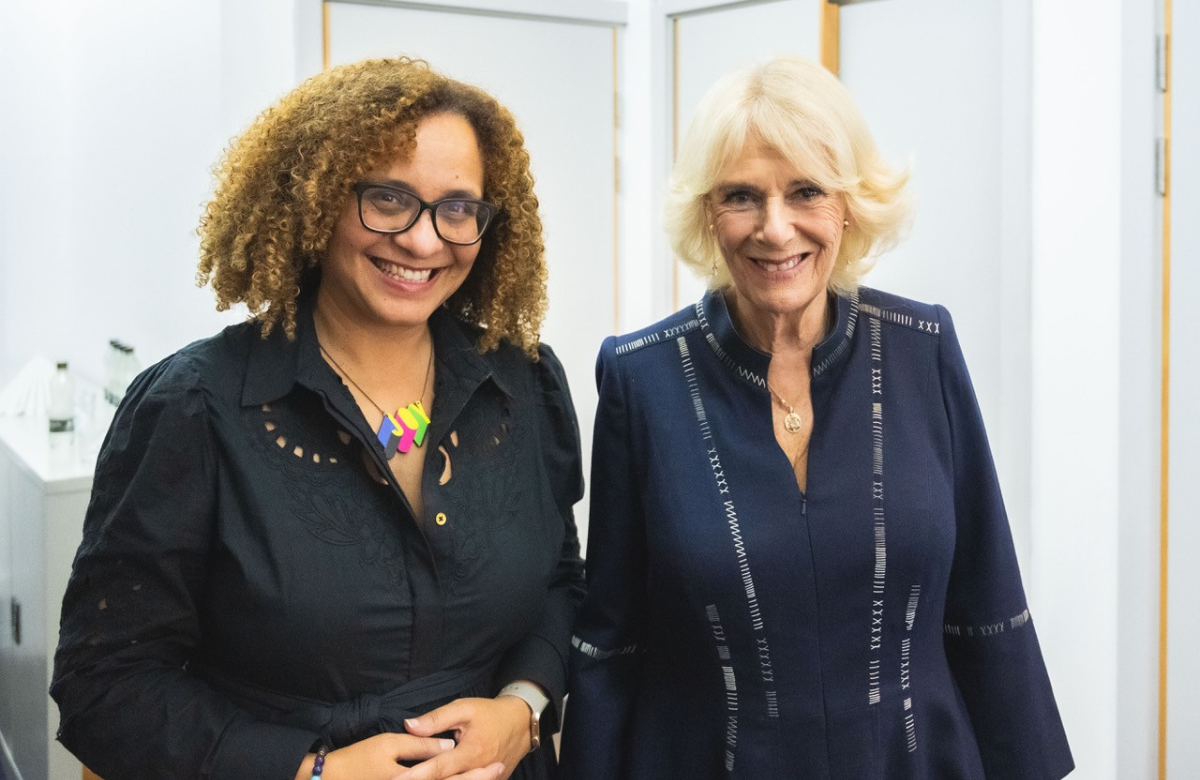 Matthew Hodson and Susan Cole led NAM's public-facing work to raise awareness to help reduce HIV stigma and address social inequalities, and engage with national and international media. In 2022, this included work prompted by the TV drama It's A Sin and a meeting between Susan and Camilla, Queen Consort, at Chelsea and Westminster Hospital to talk about HIV and domestic abuse.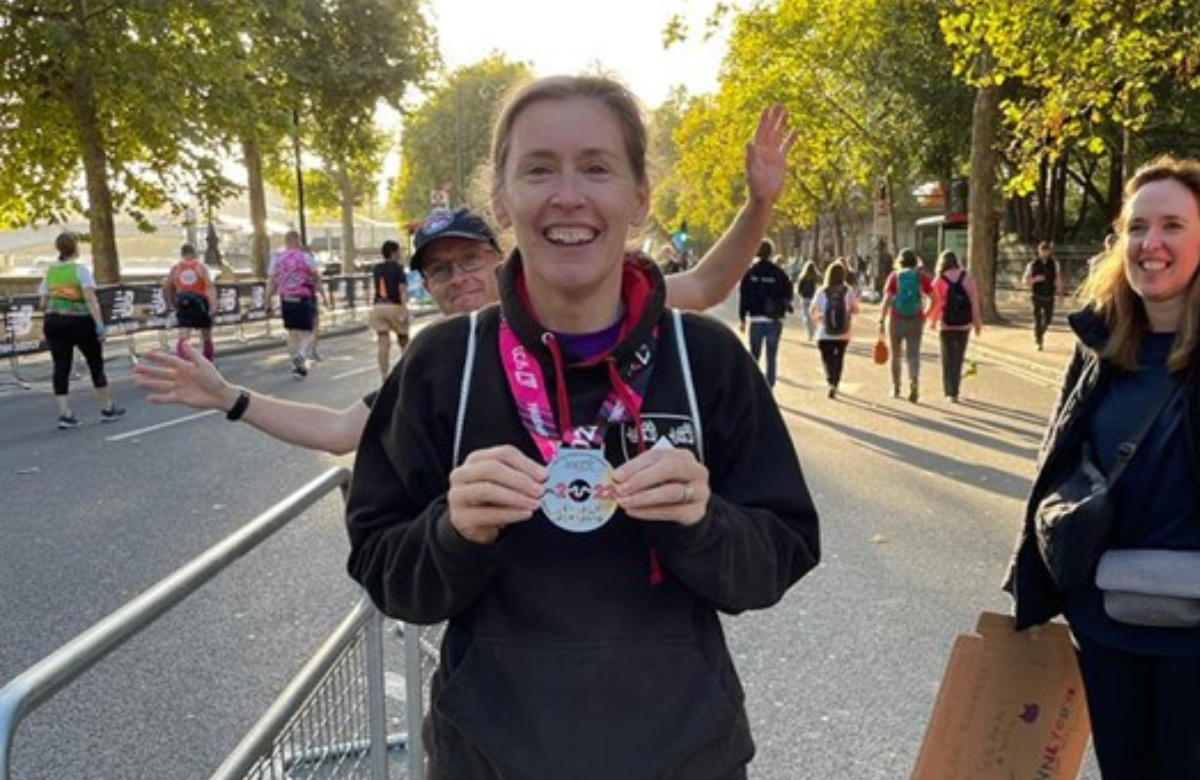 And finally, we couldn't wrap up our activities in 2022 without a special thank you to Louisa Hewett from Lincolnshire, who ran the London Marathon and raised an incredible £2116 for NAM aidsmap.
These are just a few of the highlights of 2022, and we have lots planned for the year ahead, including;
Reporting from CROI 2023 and IAS 2023, two of the world's most important conferences on HIV and AIDS.
Broadening the conference coverage NAM can provide to people all over the world by enabling the attendance of writers on our Emerging Voices programme at global meetings throughout 2023.
We have exciting episodes of aidsmapLIVE planned, covering topics such as challenges to the monkeypox response and how to address them, reducing stigma, and a World AIDS Day special.
Reporting all the latest news on HIV prevention, treatment and cure from around the world.
Thank you once again for your support, which enables us to continue our vital work, which is as essential now as it was at the time of NAM's founding 35 years ago.