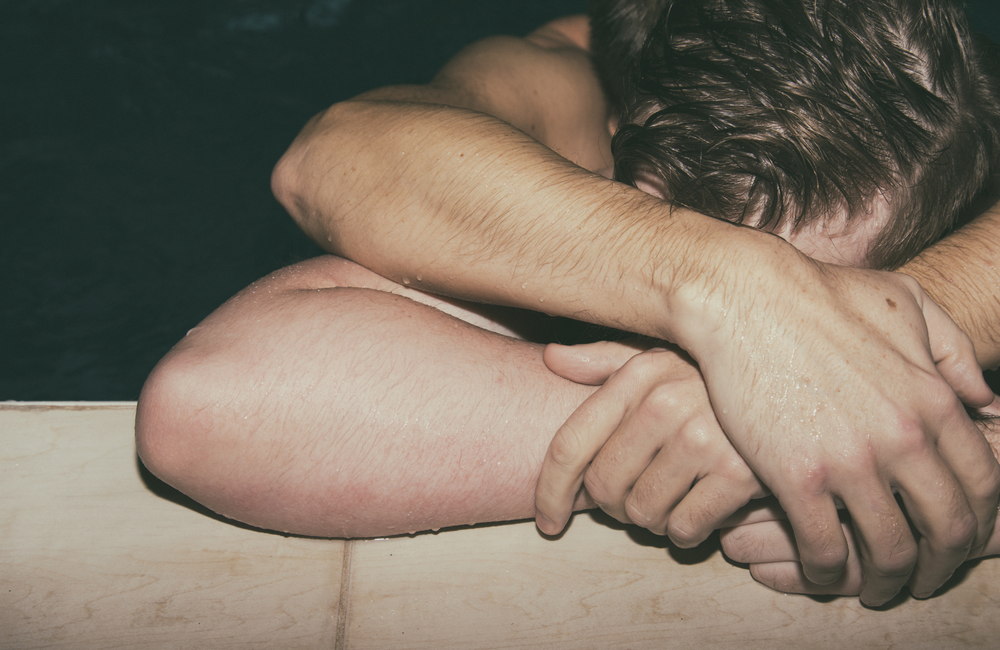 Only a third of gay and bisexual men who engage in chemsex in Australia said they would feel comfortable discussing chemsex with their family doctor/general practitioner, according to a study by Dr Daniel Demant and colleagues recently published in Addictive Behaviours Reports. Most men agreed they knew where to access relevant information on harm reduction and chemsex, but many participants were worried about being judged by health professionals.
Chemsex is the use of recreational drugs to facilitate sex. Chemsex can operate as a coping mechanism and enhance performance, confidence and sexual experiences. Substances used for chemsex vary depending on the country and accessibility, but include mephedrone, gamma-hydroxybutyrate (GHB), gamma-butyrolactone (GBL), crystal methamphetamine, ketamine and cocaine. 
In this cross-sectional study, data come from 184 participants who filled in an online survey focusing on chemsex engagement, knowledge, perception and use of health and support services between November 2020 and January 2021. All participants were men who engage in chemsex with men, all were assigned male at birth, and the mean age was 38 years. Most participants identified as gay (81%) while 14% identified as bisexual and 5% as queer / pansexual / other.  Twenty seven percent of the participants were born outside of Australia: in Asia (9.4%), Europe (6.1%) New Zealand (5.6%), the Middle East (2.2%), Africa (2.2%) and South America (1.7%). Almost 40% of participants who weren't born in Australia had lived in the country for more than five years. The majority of the participants identified as White, while 9.2% identified as Asian, 4.3% as Middle Eastern, 1.6% as Indigenous and 4.9% as other.
Most of the participants said they started having chemsex more than five years ago (54%), while 25% started in the last two years and 21% within the last three to five years. Two-thirds of participants had engaged in chemsex in the three months before the survey. Half said they had chemsex on a weekly (21%) or monthly (32%) basis, while the other half said they engaged in chemsex once or twice in the last 12 months.
When asked about their information channels, participants said they had received information on chemsex from friends (33%), LGBTİ+ organisations (30%), casual sex partners (32%), strangers on dating apps (26%), online community (25%), regular or romantic partners (23%) and non-LGBTI+ community organisations (9%). Additionally, participants had discussed chemsex with sexual health doctors (28%), general practitioners (25%), sexual health nurses (22%), general counsellors (17%), community health workers (15%) and sexual health counsellors (13%)
Although there were various channels to access information regarding substance use and chemsex, the relevancy and trustworthiness of the information varied for participants depending on the source.
Information received from the LGBTI+ organisations was perceived to be the most relevant, followed by other community organisations, casual sex partners, regular or romantic partners and friends. Information received from the online community and strangers on dating apps were perceived as the least relevant. The information received from professional sources such as sexual health doctors, LGBTI+ and substance use organisations and general practitioners were perceived more trustworthy than sexual partners, friends, online community, and government departments or organisations.
More participants would feel comfortable talking to a sexual health doctor (59%), sexual health counsellor (53%), sexual health nurse (46%) or community health worker (44%) than general practitioners (34%) and general counsellors (36%). In addition, a significant portion of the participants have felt that they would be judged by health professionals. This concern was a barrier to accessing health services as those who feared judgement knew less about where to access professional help or harm reduction information. Furthermore, only a small part of the participants have discussed chemsex with any health care professional at all.
Participants were also presented with five potential sources of information and asked how likely they would be to use them. The most preferred source of information was anonymous personal expert advice (54%), followed by formal peer support networks (51%), non-formal peer support networks (49%), public information sessions (34%) and peer-led workshops (31%).
Researchers emphasise the role of trustworthiness and relevancy of the information received on information-seeking behaviours and conclude there is room for improvement for community organisations and sexual health services.
They recommend community organisations "establish stronger relationships with this community to understand their information needs and information-seeking behaviour. Engaging in co-design processes has the potential to lead to resources and offerings of higher relevance for this population, particularly low-threshold interventions and offerings that may allow to reach a substantial proportion of people engaged in chemsex."
They add that "sexual health services should consider targeted education of medical and nursing staff on chemsex and to communicate the availability of such expertise to the community."