Researchers recommend moving forward into effectiveness study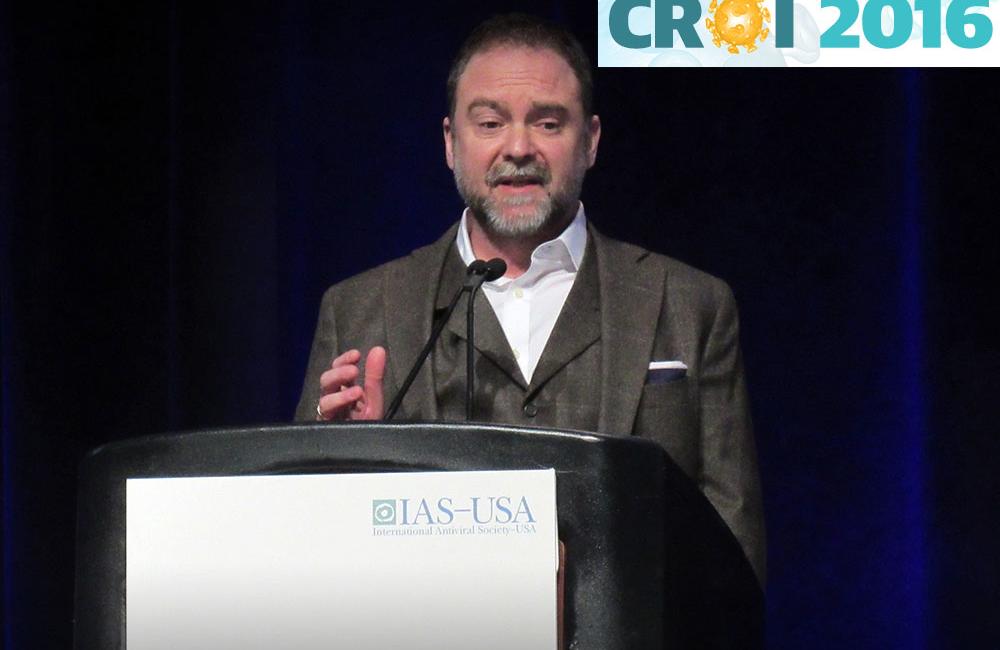 Results from the MTN-017 study of 1% tenofovir gel as a rectal microbicide were presented to the Conference on Retroviruses and Opportunistic Infections (CROI 2016) on Wednesday. The study compares the safety and acceptability of oral tenofovir/emtricitabine (Truvada) PrEP (pre-exposure prophylaxis) with the rectal gel either in daily use or used before and after the participant has anal sex as the receptive partner.
"These results support further study of 1% rectal-gel tenofovir as a microbicide for HIV prevention in men who have sex with men and transgender women". Ross Cranston
The study found that the rate of adverse events of any severity was exactly the same as in oral PrEP for daily use, and somewhat lower during occasional use. However, although participants rated the gel as almost as easy to use as oral PrEP, and said that they would be willing to use the gel again during sex (although not daily), there was no disguising the fact that, if offered the choice between the gel and the pill as the one PrEP method they could use, most participants would choose the pill.
The encouraging safety and adherence results, however, may help this product move further towards a full acceptability study.
The MTN-017 study
MTN-017 was conducted between 2013 and 2015 at eight sites in four countries: at Pittsburgh, Boston and San Francisco in the mainland US and San Juan in Puerto Rico; in Bangkok and Chiang Mai in Thailand; in Lima, Peru; and in Cape Town, South Africa.
It had a so-called crossover design. That means that every participant used all three PrEP regimens in turn. After a screening visit, participants used one of the three methods (oral PrEP, daily gel, or gel before and after sex) for eight weeks, with clinic visits on day one, after four weeks, and after eight weeks. They then waited for a week before using the second method for eight weeks, then waited another week and used the third method.
One hundred and ninety-five participants were selected from 349 who were screened for the study. The most common reason for not being selected were outside-criteria lab results (such as poor kidney function), but eight people were found to have HIV (2.3%) and three were screened out for possible acute HIV symptoms.
Adherence was measured by product returns and by participants responding to SMS text reminders, but free drug levels were also measured in blood, rectal fluid and in rectal biopsies, and intracellular drug levels in rectal tissue and in T-lymphocytes.
The average age of the 195 participants was 31.1, and the average age at individual sites ranged from 22.8 at Cape Town to 35.9 at San Francisco. On average, 80% had had or were having a college education (apart from at Cape Town where it was 27%).
Notably, this study managed to enrol a significant proportion of trans women. Seventy-three per cent of participants defined themselves as gay or bisexual men; there were four cisgender women (2%); and there were 19 people who defined themselves as trans women, and another 30 who described themselves as 'other' or declined to define their gender. So this study included anything between 10 and 25% trans people.
Safety, acceptability, adherence and HIV infections
In terms of safety, the rectal gels were at least as safe as the Truvada pill. The percentage of participants who experienced adverse events of grade 2 or above (i.e. more than 'mild') was 34% in oral pill users, 33% in daily rectal-gel users, and 30% in sex-associated gel users.
In terms of subjective acceptability, however, the oral pill was more popular than the gel. Scores from 1 (dislike) to 10 (like) for general impression of the product, ease of use and intention to use it again if it became available were added up. If the score for oral Truvada was regarded as 100%, then the score for generally liking the product was only 28% for daily-use gel and 37% for before-and-after-sex gel.
The gel's scores for ease of use were better, with a score of 56% for the daily gel (again compared with 100% for oral Truvada) and 76% for before-and-after sex use. For intention to use in the future the score was 38% for daily gel and 70% for before and after sex. The 70% and 76% scores did not differ, statistically speaking, from the Truvada scores.
Adherence was defined as the proportion of participants who used the pill or gel more than 80% of the time. In terms of self-report and returns, 94% of pill users and 93% of before-and-after-sex gel users achieved at least 80% adherence but only 83% of those using gel daily.
Drug level measurements confirmed the self-reports: the percentage of participants with detectable tenofovir in plasma and tissues was 94% for oral Truvada and 80% for the daily gel. Levels were not given for the before-and-after-sex gel as these would vary with use.
There were four HIV infections during the study, three in Cape Town, though one of these was diagnosed 82 days after his last product use. The other three infections were distributed 1:1:1 in terms of the regimen the participant was allocated to at the probable time of infection. Two of the participants had resistance mutations to the NNRTI class of drugs in their HIV, which could not be PrEP-related as the PrEP did not include NNRTIs.
Tenofovir gel is not the only one being evaluated as a possible rectal microbicide. A study of gel containing the drug dapivirine, which was also used in the recent vaginal ring studies, is underway.
Ross Cranston told the conference: "These results support further study of 1% rectal-gel tenofovir as a microbicide for HIV prevention in men who have sex with men and transgender women".
References
Cranston R et al. MTN-017: Rectal Phase 2 Extended Safety and Acceptability Study of 1% Tenofovir Gel. Conference on Retroviruses and Opportunistic Infections (CROI), Boston, abstract 108LB, 2016. 
View the abstract on the conference website.