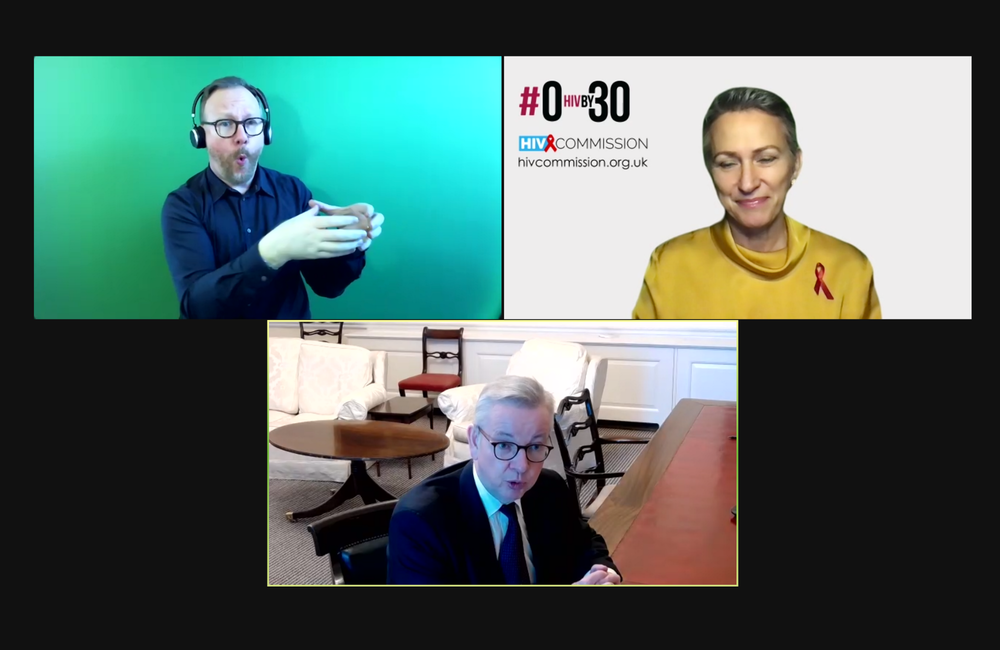 Senior government ministers have backed a plan developed by an independent group, the HIV Commission, to eliminate HIV transmission in England over the next decade. At a launch event this morning, health secretary Matt Hancock committed to reducing new cases by 80% by 2025 and to less than 100 a year by 2030. These goals are achievable, he said.
The commission called for 'opt-out' HIV testing to become routine across the National Health Service, as it has been for years in maternity units. Hancock said the government would use the commission's insights on HIV testing to shape its own action plan next year.
At the same event, cabinet office minister Michael Gove said that the prime minister had asked him to work with the health secretary to ensure that the necessary resources are available. The government will report back on progress annually, he said.
Keir Starmer, leader of the opposition, said that the only thing stopping progress to ending HIV was political will.
The HIV Commission was established by charities Terrence Higgins Trust, National AIDS Trust and Elton John AIDS Foundation to create a plan for meeting the 2030 target. Chaired by the businesswoman Dame Inga Beale, the commissioners' wide ranging recommendations are based on available evidence and engagement with experts across England, as well as people living with HIV.
Most of the commissioners are successful figures from sectors unrelated to HIV, including finance, technology, politics and business. The expert advisory group was co-chaired by Kevin Fenton of Public Health England and NAM's Executive Director, Matthew Hodson.
The three principal recommendations are:
England should take the necessary steps to be the first country to end new HIV transmissions, by 2030, with an 80% reduction by 2025. Jointly the Department of Health and Social Care and the Cabinet Office should report to parliament on an annual basis the progress toward these three goals.
National government must drive and be accountable for reaching this goal through publishing a comprehensive national HIV Action Plan in 2021.
HIV testing must become routine – opt-out, not opt-in, across the health service.
Twenty detailed recommendations address stigma and health inequalities; building a healthcare system which can take advantage of innovation; inequalities, including social and structural barriers to HIV testing and treatment; resources and funding; national and local leadership; and partnership and strengthening alliances.