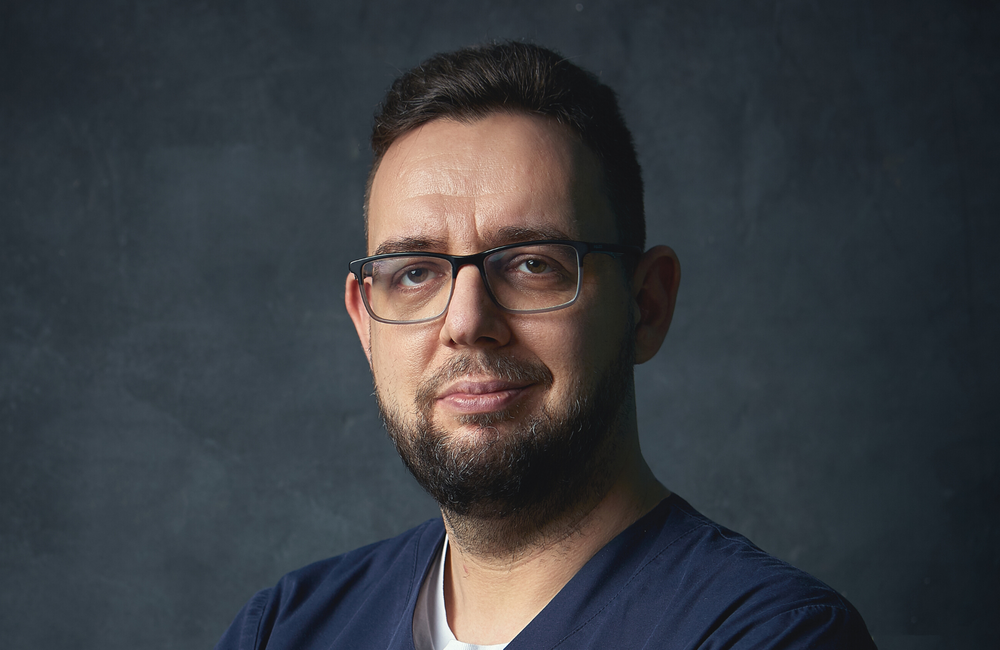 The European Society of Contraception and Reproductive Health (ESC) recently published a position paper on sexual and reproductive health issues ('The Madrid Declaration: promoting evidence-based SRHR policies with respect for human rights'). We spoke to Dr Cristian Furau, a specialist in obstetrics and gynaecology in Arad, Romania, and member of the ESC board, about the Madrid Declaration and its potential impact.
What is 'The Madrid Declaration'?
The position paper, known as the Madrid Declaration, covers many aspects of providing better sexual and reproductive health care, as well as highlighting the human rights aspects of sexual and reproductive health. It emphasises the need for proper, coherent and similar European practice in this field, respect for human rights when planning and implementing sexual and reproductive health and rights (SRHR) policies and it can be used to update and stimulate national policies to use the best available evidence.
I believe the declaration is a very important tool. It is a statement made by an organisation that has the authority to represent best practice in sexual and reproductive health care in Europe, and especially contraception.
This new version of the statement is updated for the times we live in, covering major aspects of the field. The text was reviewed by the ESC board at a meeting in Madrid where each member country had one or two representatives, depending on the number of members registered in their country. Hot topics such as abortion had more discussion, but as a group we agreed on this declaration and I believe it can be a very good European advocacy tool.
Why did you think it was important to have this declaration?
It had been almost ten years since the last declaration was published and so much has changed in that time. Even ESC's name, the European Society of Contraception has become the European Society for Contraception and Reproductive Health! You can take any aspect of reproductive health and you can see that in the past five to ten years, a lot of things have changed. The problems in Europe have changed too.
There was a need for an updated statement which took account of relevant information from the scientific literature, but it is also a very important political tool. The statement can be used in discussions with governments and health ministries about introducing better national policies regarding reproductive health, and reproductive and sexual rights.
How have you used the declaration?
I have found that the declaration is a very good document for starting discussions at a national level, in one's own country. For example, in Romania, we are trying to introduce reproductive health as a separate subject in the university curriculum for medical students. In other countries in Europe this already happens, but in Romania it doesn't. We used this statement in discussions with some of the universities, to show what the authority in this field says about the need for this. We're currently waiting for the outcome.
I have found that the declaration is a very good document for starting discussions at a national level, in one's own country.
Romania has a very high incidence of abortion, and many are still surgical rather than medical abortions. Using this statement, we are also able to advocate for modern practice, showing the current standard in Europe. Of course, there are doctors who are already practising in this way, but we need to push for a consensus nationally and the statement is a very good tool for this. It's a way of communicating evidence-based medicine and I am proud that soon after the Madrid Declaration, The Romanian Society of Obstetrics and Gynaecology approved a national guideline for medical abortions. 
ESC said that the statement was partly motivated by political changes. What's been your own experience of working as a clinician in Romania?
I would start with something closer to you in the UK, with the situation in Ireland, where abortion was prohibited, and now due to demonstrations and advocacy, it is legal. There and here, some things are changing for the better. In Romania, the law prohibiting abortion was abolished thirty years ago but this was and still is followed by a very high incidence of abortion, with many women using abortion as a contraceptive method. I feel that we need to improve information and access to new methods of contraception, as early-generation combined oral contraceptives are still used for their low price, without considering side effects; we still have a high incidence of pregnancy in the underage population; and knowledge among the general population regarding sexual health, sexually transmitted infections and human rights in this field is poor. Therefore, I believe national programmes aiming to improve the situation need to be implemented soon and they need to be based on proper evidence-based medical information.
We also have particular issues in Romania, not least our unique situation in the HIV field. We have a cohort of people who acquired HIV at a young age, between 2 and 4 years old, in the 1989-1992 period. The challenge now is that most of them are in their peak reproductive years. These days, in Romania, every person who is diagnosed with HIV gets free and proper antiretroviral treatment, but in the beginning, it was quite chaotic. Similarly, these days, care for children born to mothers with HIV is good, and it has been national policy for at least ten years that every pregnant woman is tested for HIV at least once during pregnancy. It's important to acknowledge that a lot of things got better.
Are there other examples from Romania or from neighbouring countries of the impact of public opinion or politics on sexual and reproductive health and rights?
The declaration is very comprehensive and it covers a lot of aspects. There have been some protests, not as many in Romania as in other countries, related to the LGBT community, and to acceptance of same-sex marriage and adoption of children. The protests were from people who believe that family is something for straight people and often there was a religious element. Religion plays a major role in Romania too, so if the church says something, it has a great influence. But public opinion is changing and things are shifting towards acceptance, which I believe is a great thing. This is another thing stated in the declaration.
Another very sensitive subject is abuse and domestic violence. In Romania, things are moving in a good direction and this is also the case in Serbia and Hungary, neighbouring countries where we have good links. In the past, a woman who had been abused would have had to return home to her abuser and it would not have been reported. Now there are centres for abused women, which offer proper counselling and address the problems women have, so things are moving in a good direction. As professionals, we have a responsibility to the people in our care and professional organisations from all countries will look at documents like The Madrid Declaration to support them in changing policies to reflect practice as it should be.
For more information, visit the ESC website.
This eFeature appeared in the December 2019 edition of the Eurobulletin.