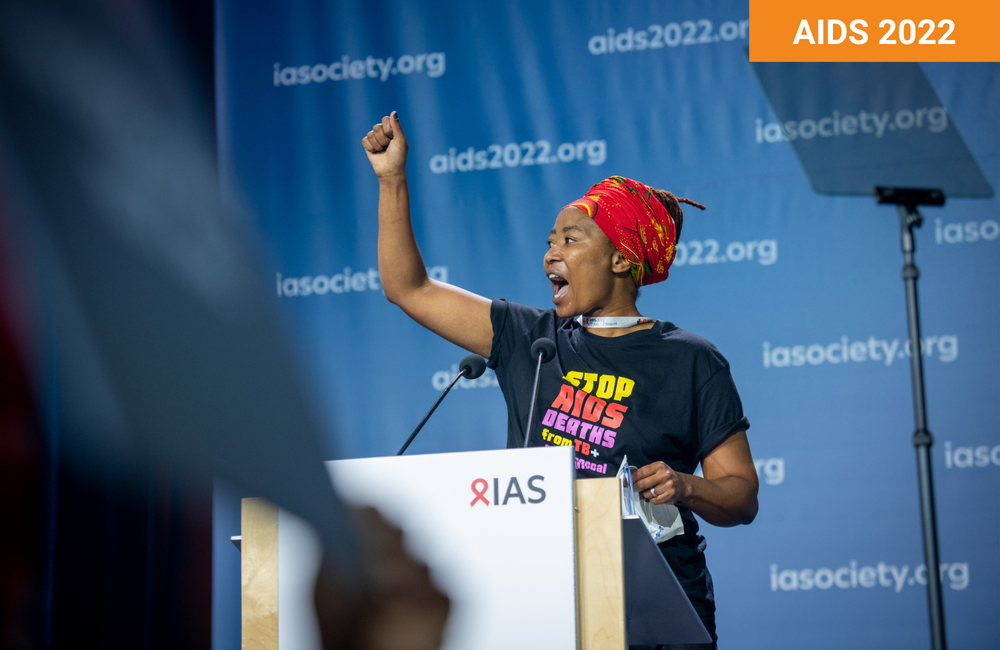 "A key point when thinking about how to reduce AIDS-related mortality is to recognise that while scale-up of antiretroviral therapy (ART) is absolutely necessary for decreasing deaths, ART alone is not sufficient to achieve mortality reduction targets," Dr Laura Broyles from the Global Health Impact Group told the 24th International AIDS Conference (AIDS 2022) in Montreal last week.
The latest Global AIDS update by UNAIDS shows that 650,000 people died in 2021 due to AIDS-related causes: one every minute. Without accelerated action to prevent people from reaching advanced HIV disease, the AIDS pandemic will continue to take many lives, and the UNAIDS target of fewer than 250,000 deaths by 2025 will not be achieved.
Just getting more people to start ART won't be enough because most people diagnosed with advanced HIV are ART-experienced individuals who are re-engaging with care after treatment interruption, Dr Broyles explained. Mortality is also high in people with advanced HIV in their first three months on ART. 
People with HIV who have a CD4 count below 200 cells/mm3 or WHO stage 3 or 4 conditions are defined as having 'advanced HIV' (the term is now used instead of AIDS). The leading cause of mortality among people with advanced HIV disease (AHD) are two treatable opportunistic infections: tuberculosis (TB) and cryptococcal meningitis. To reduce mortality, the World Health Organization (WHO) published guidelines in 2017, recommending a package of interventions which include screening and treatment for opportunistic infections for those identified with AHD. However, this package is barely implemented in various countries.
"A major barrier to implementation is the inability to determine who needs the advanced disease package of care," said Dr Broyles. The adoption of universal treatment and viral load monitoring has resulted in less use of CD4 testing and clinicians may not identify people who are in advanced stages of HIV disease.
But some countries are starting to get on track. Dr Proscovia Namuwenge from the Ugandan Ministry of Health shared with the conference how Uganda has implemented the recommended AHD package since 2020.
The country has an adult HIV prevalence of 5.4%, and 40% of newly enrolled clients with HIV have AHD. Previously, only people with symptoms were selected for opportunistic infections screening, CD4 testing was only accessible at higher-level facilities, and fluconazole monotherapy was the only available treatment for cryptococcal meningitis.
Currently, the country is implementing the full AHD package. Point-of-care CD4 tests which give same-day results and allow for subsequent referral for opportunistic infection testing are available in 220 sites across the country. TB screening (TB-LAM) and cryptococcal antigen screening (crAg LFA) are available in 1070 clinics, and the optimal combination treatment of cryptococcal meningitis using flucytosine (5-FC) and liposomal amphotericin B (L-AmB) is available in 19 central clinics.
Dr Namuwenge told the conference that pre-implementation, health providers were trained on AHD provision of care, and AHD commodities were procured and distributed to implementing sites. The community of people living with HIV was engaged directly via workshops and information materials to generate demand for AHD care. During implementation, routine supervision was conducted at low-performing, high-volume implementing facilities to identify challenges and propose interventions.
The introduction and scale-up of the AHD package in Uganda had led to greater detection, prevention, and treatment. In 2021, 52% of new clients with HIV received a CD4 test, while 59% and 57% of clients with AHD received a TB LAM and crAg test, respectively.
Of those tested for TB, 15% tested positive and 87% further received treatment. For cryptococcal meningitis, 10% tested positive, while 69% of those that received confirmed diagnosis received the optimal combination treatment.
It is not only in Uganda that has seen success in implementing this care package. Dr Akudo Ikpeazu shared with AIDS 2022 the results of a pilot project in Nigeria across 28 facilities in four high-burden states. Between April 2021 and March 2022, 84% of new clients received a CD4 test with 48% of them having AHD. Most clients with advanced HIV received screening for TB (85%) and cryptococcal meningitis (86%) and 34% and 3%, respectively, tested positive. TB treatment was given to 66% of clients with TB, while 57% of those with confirmed cryptococcal meningitis received optimal treatment.
The country is now scaling-up the AHD package nationally through a hub and spoke model. Hub sites provide all services, while spoke sites diagnose and refer TB and cryptococcal meningitis cases.
Conclusion
Along with expanding rapid CD4 testing, countries need to sustainably decentralise and scale-up AHD interventions. This can be done by addressing the financial and human resource limitations in primary health care so as to prevent missed opportunities for AHD care. Co-ordinated guidelines between national HIV, TB, and cryptococcal meningitis programmes are needed to ensure standardised treatment practice. A supply plan must be carried out early with proper forecasting of commodities to avoid stock-outs, and donors should support low- and middle-income countries to purchase AHD commodities. Lastly, communities of people living with HIV must be involved not only in demand generation but to provide feedback on AHD service design.
WHO also presented new simplified guidelines for treating cryptococcal meningitis  in people living with HIV. They now recommend a single high dose of L-AmB, combined with two weeks of flucytosine and fluconazole, as the preferred treatment option.
References
The Road to Zero: successes, learnings, and the work ahead to end advanced HIV disease-related mortality. 24th International AIDS Conference, Montreal, satellite session SA010, 2022.
View the details of this session on the conference website.
Advanced HIV care & monitoring optimization: Fast and accurate results. 24th International AIDS Conference, Montreal, satellite session SA095, 2022.