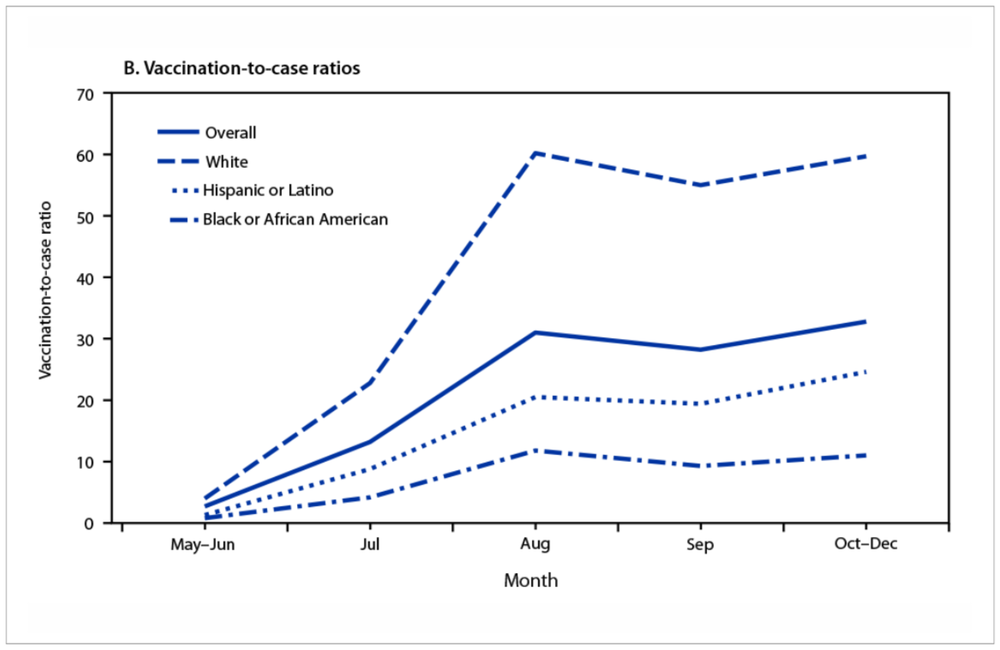 Of the 38 people who have died of mpox (the new name for monkeypox) in the United States, most were Black cisgender men who have sex with men, and among those with a known HIV status, all had AIDS, usually with a CD4 count below 50, according to a Centers for Disease Control and Prevention (CDC) analysis published last week in Morbidity and Mortality Weekly Report.
Mpox cases have declined dramatically since the outbreak peaked late last summer. Worldwide, there have been more than 86,900 cases in 110 countries, resulting in 116 deaths, according to the World Health Organisation. Most people diagnosed with mpox have been men gay and bisexual men.
However, mpox remains a concern for people living with HIV. While studies have shown that HIV-positive people on antiretroviral therapy (ART) with an undetectable viral load and an adequate CD4 cell count do not fare worse than HIV-negative people, it's a different story for those with more advanced immune suppression.
A previous CDC analysis found that more than 80% of US adults hospitalised with severe monkeypox were living with HIV. Most of them were Black men who were not on antiretroviral treatment. An international case series presented at the recent Conference on Retroviruses and Opportunistic Infections found than mpox can be much more severe in HIV-positive people with very low CD4 counts. Based on these findings, Professor Chloe Orkin of Queen Mary University of London and co-authors recommended that mpox should be classified as an AIDS-defining opportunistic infection.
In the latest analysis, Dr Aspen Riser of the CDC's Mpox Emergency Response Team and collaborators from more than a dozen city and state health departments looked at the epidemiological and clinical features of deaths associated with mpox from 10 May 2022 through 7 March 7, 2023. As of that date, the CDC had identified 30,235 confirmed and probable mpox cases in the US.
The CDC received reports of 52 deaths among people known or assumed to have mpox. Of these, 38 had mpox as a cause or contributing factor, for a rate of 1.3 mpox-associated deaths per 1000 cases. Three people died of other causes (including one suicide) and 11 deaths were still under investigation.
All but two people who died of mpox were cisgender men; one was a cisgender woman and one was a transgender woman. The median age was 34 years. Among people with available information, 10 had known sexual contact during the past three weeks—nine of them only with men—while two reported nonsexual close contact with a person with mpox (sleeping together and caring for a household member). Of the 11 individuals with a known housing status, five were experiencing homelessness.
Among those who died of mpox, 87% were Black, compared with 33% of mpox patients who survived and recovered; the rest were White (8%) or Latino (5%). Nearly half (47%) resided in Southern states. Two thirds of the deaths occurred during October and November 2022, as mpox moved beyond the initial cohort of largely White urban gay men.
Among the 33 people with available information, 31 (94%) were living with HIV and two were immunocompromised for other reasons (severe diabetes and a recent kidney transplant). In comparison, 38% of people who recovered had HIV. Of the 24 HIV-positive people with available measurements, all had a CD4 count below 200—the threshold for an AIDS diagnosis—and all but one had less than 50.
The median time from symptom onset to death was 68 days. "The lengthy course of illness experienced by most decedents is likely related to a reduced capacity to respond to infection because of co-occurring immunocompromise," the study authors wrote.
Only two people who died were on HIV treatment when they were diagnosed with mpox; one had an undetectable viral load. Another 19 started antiretrovirals after mpox diagnosis. In seven cases, ART was delayed or interrupted due to concerns about immune reconstitution inflammatory syndrome (IRIS).
Among the deceased people with available data about their medical care, all had necrotic or diffuse mpox lesions. Most (20 of 23) were admitted to an intensive care unit and 25 of 27 received medications for mpox. All received tecovirimat (TPOXX); some also received IV vaccinia immunoglobulin (18 people), cidofovir (nine people), brincidofovir (six people) and/or steroids (13 people). However, two people did not receive any mpox treatment and nearly one quarter had delays of up to seven weeks before starting treatment. Seven people refused treatment or left the hospital against medical advice.
The researchers noted that the racial disparities in mpox-associated deaths parallel racial and ethnic disparities in HIV diagnoses and mortality in the US. "Disparities and barriers are apparent at all levels of HIV care including recognition of HIV risk, access to testing, and access to and receipt of pre-exposure prophylaxis and ART," they wrote.
"Among those who died, 87% were Black, compared with 33% of mpox patients who recovered."
The authors advise that everyone with suspected mpox should be evaluated for pre-existing immunocompromising conditions, including HIV. People diagnosed with mpox who have HIV but are not on ART should start as soon as possible, and those who are HIV negative should be assessed for PrEP. In addition, providers should consider early mpox treatment for highly immunocompromised patients.
"These findings highlight the importance of integrating prevention, testing and treatment for multiple sexually associated infections," they concluded. "Equitable access to prevention, treatment and engagement and retention in care for both mpox and HIV should be prioritized, particularly among Black men and other persons at risk for sexually associated infections."
Racial disparities in vaccination and infection
Among the people who died of mpox, one had received at least one dose of the MVA-BN vaccine (brand names Imvanex or Jynneos), 13 were unvaccinated and 25 had an unknown vaccination status. It is still unclear how well people with advanced immune suppression respond to the vaccine.
A separate CDC report looked at racial and ethnic disparities in mpox incidence and vaccination. At the peak of the outbreak, mpox incidence was nearly seven times higher among Black men and four times higher among Latino men relative to White men. Incidence peaked among White men in July and among Black and Latino men in August.
Between 10 May and 31 December 2022, a total of 723,112 people in the US received their first of two doses of the MVA-BN vaccine. Vaccination rates were lower among Black and Latino men compared with White men early on, but the gap narrowed over time, likely thanks to focused public health efforts. By the end of last summer, rates among Black and Latino men slightly exceeded those of White men, but "these higher vaccination rates were not sufficiently high to fully offset the disproportionate mpox incidences in these groups," Dr Krishna Kota and colleagues wrote.
What's more, the vaccination-to-case ratio remained lower. Only 8.8 Black men and 16.2 Latino men were vaccinated for each mpox case, compared with 42.5 White men per case. These ratios indicate that there is "a higher unmet vaccination need" among racial and ethnic minority groups.

Racial and ethnic disparities in mpox incidence may be driven by several factors, including limited access to mpox information and vaccines, language barriers, poverty, racism, homophobia and stigma, the study authors noted.
Recent modelling data from the CDC shows that many US jurisdictions could have resurgent mpox outbreaks if the virus is reintroduced, underscoring the need for continued vaccination efforts.
"Sustained equity-based strategies, such as tailored messaging and expanding vaccination services to reach racial and ethnic minority groups are needed to prevent disparities in future mpox outbreaks," the authors concluded.