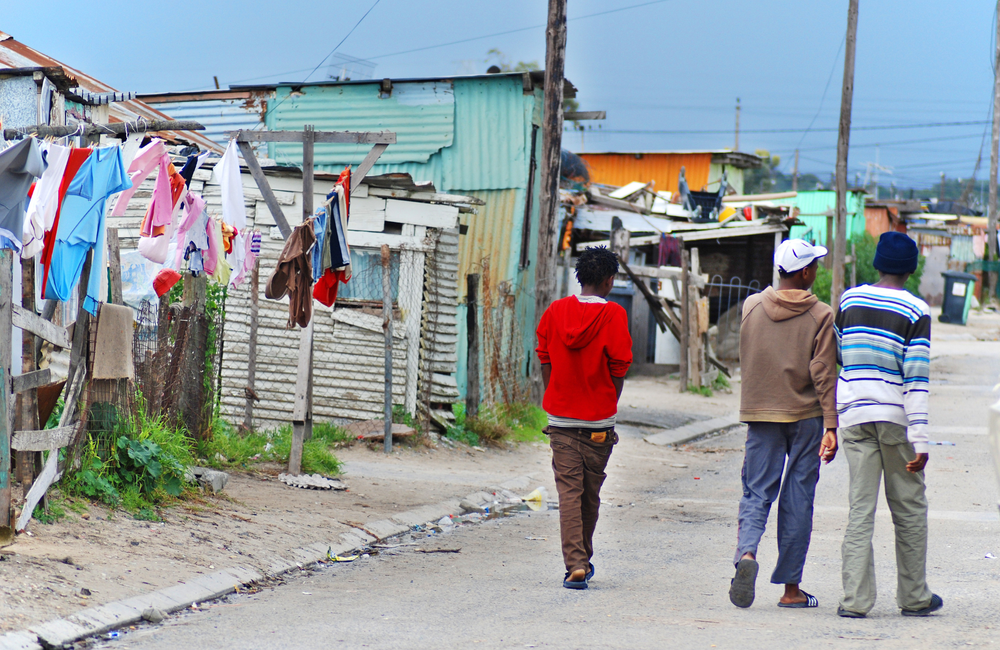 While rates of advanced HIV (previously known as AIDS) are declining, the proportion of people coming back to medical care who have advanced HIV is increasing and deaths in this group are increasing. These findings from the large public sector programme in the township of Khayelitsha in Cape Town, South Africa are reported in the journal AIDS.  
"Our finding that death following advanced HIV disease is increasingly more likely suggests a change in the patient profile," say researchers from the University of Cape Town. "Those initiating ART with a low CD4+ cell count in more recent years did not access treatment earlier in their disease progression despite it being available. Their low CD4+ cell count not only makes them more vulnerable to morbidity and mortality, but they are also likely a population facing extra barriers in accessing care and may have more complicated clinical and psychosocial needs as a result."
The term 'AIDS' is being replaced with that of 'advanced HIV disease'. People have advanced HIV if they have a CD4 cell count below 200 or symptomatic HIV disease (WHO stages 3 or 4). People in these categories have a very high risk of further disease progression or death, often due to tuberculosis (TB) or cryptococcal meningitis. All children with HIV below the age of five are considered to have advanced HIV disease.
Data for the study came from 32,452 people over the age of five who began antiretroviral therapy (ART) in Khayelitsha between 2004 and 2017. During an average of six years of follow-up after starting ART:
9% of people died.
87% had a period of being stable on ART, with either a CD4 above 200 or a viral load below 1000.
35% had an episode of advanced HIV disease while taking ART.
14% had a gap in HIV care (no recorded visit for at least 18 months) that began within 18 months of starting ART.
21% had a gap in HIV care (no recorded visit for at least 18 months) that began more than 18 months after starting ART.
Most episodes of advanced HIV (58%) were recorded in people starting ART. This reflects the 'traditional' profile of people with advanced HIV – individuals who are diagnosed at a late stage and have not previously received treatment.
However, 18% of periods of advanced HIV were recorded after gaps in care. Also, close to a third (30%) of episodes of advanced HIV occurred directly after a period of being on stable ART – perhaps due to a lapse in adherence to ART or the development of drug resistance.
The prevalence of advanced HIV declined over time – from 42% of the cohort in 2004 to 8% in 2017. However, the absolute number of people with advanced HIV has remained stable since 2009, with about 2700 people having it each year.
In recent years, fewer people with advanced HIV have subsequently become stable on ART than in earlier years. At the same time, mortality in people with advanced HIV has increased.
Also in recent years, an increasing number of people who are re-engaging with medical care have advanced HIV. Take the example of men aged 15-25 who started ART with a CD4 count between 51 and 200 but have dropped out of care. When they re-engage, around a third have advanced HIV.
Overall, younger people (aged 15 to 25), males, and those who started ART with lower CD4 counts were more likely to transition to an unfavourable state than other people. Those who started ART with a lower CD4 count were a particularly vulnerable group – in recent years, they were more likely to have advanced HIV when re-engaging with care, less likely to go from advanced HIV to being stable on ART, and more likely to die following advanced HIV.
The study shows that the profile of people with advanced HIV is changing. The authors note "a change from earlier years where most advanced HIV disease was seen among ART-naïve patients, to an emerging challenge of patients with advanced HIV disease, aware of their HIV status and ART-exposed, but with very high mortality."
The authors recommend measures that reduce barriers to re-engaging in care such as 'welcome back' services. Although HIV programmes are now emphasising viral load monitoring over CD4 cell count measurements, they say CD4 counts remain important, at least when starting ART. This will help identifying people with advanced HIV, who need additional tests and preventive treatments.