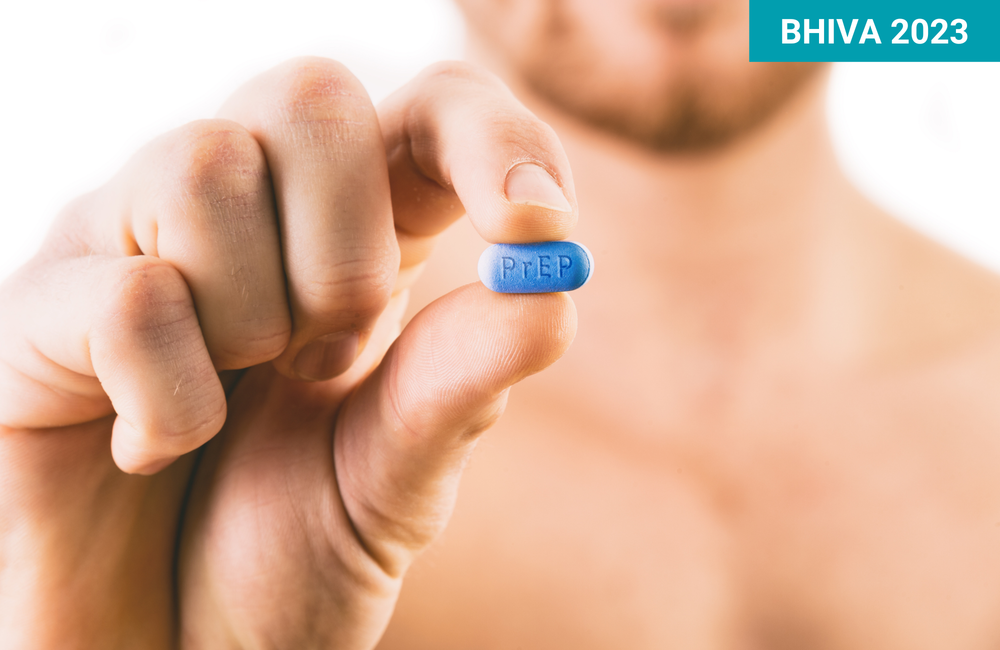 The alternative type of PrEP pill containing tenofovir alafenamide has been licensed by the UK drug regulator, but few people are aware of that and even fewer are actually taking it.
Having this additional PrEP option in the UK is one of the few divergences seen since Brexit in how HIV drugs are licensed in the UK and the rest of Europe. Although the drug is available for use as part of HIV treatment, Gilead Sciences chose not to submit tenofovir alafenamide / emtricitabine (Descovy) to the European Medicines Agency (EMA) for a PrEP indication. In the UK, the Medicines and Healthcare products Regulatory Agency (MHRA) approved the extended indication one year ago, on 24 April 2022.
But more needs to be done before PrEP users can use the drug. NHS England's guidance on the circumstances in which it will cover the cost is expected in the coming weeks or months (aidsmap reported on the draft last May). NHS trusts and hospitals need to work out their internal processes, especially as prescriptions will usually need to be approved by a multi-disciplinary team. The process of producing new national clinical guidelines for PrEP – including the use of Descovy – has been drawn out, with a draft for consultation expected this summer.
The guidelines will outline limited circumstances in which it is appropriate to use Descovy. The drug's key advantages are in relation to the kidneys and bones; its main disadvantage is its cost. The drug is likely to be approved primarily for people with kidney disease or a rapid decline in kidney function while using the first-line PrEP product, tenofovir disoproxil / emtricitabine (Truvada or generic alternatives). It may also be used by people with osteoporosis and by people under the age of 18, because adolescence is a critical period for bone growth.
But for people without existing kidney or bone risk factors, there is abundant evidence of the safety of the first-line PrEP pill, so Descovy will not be recommended. This approach is in contrast to the United States, where Descovy has been promoted to large numbers of people as the newer, safer PrEP product.
Progress in providing Descovy has been faster in Scotland. In February, Sandyford, the sexual health service in Glasgow which cares for 40% of Scottish PrEP users published its policy on using Descovy, with criteria similar to those envisaged south of the border. And a poster at the British HIV Association (BHIVA) conference this week reported on the proportion of Sandyford's PrEP users who should be prescribed Descovy.
While over a quarter of their PrEP users have significant co-morbidities, 0.5% were considered to be high risk and should definitely be offered Descovy. Criteria here were an estimated Glomerular Filtration Rate (eGFR) of less than 50 millilitres per minute, proven kidney problems on first-line PrEP, osteoporosis confirmed with a DEXA scan, or having a high risk of a major fracture. A further 1% were considered medium risk, because of less severe kidney issues. People under the age of 18 would have met the medium-risk criteria too, but in fact all PrEP users at high or medium risk were in their sixties.
South of the border, clinicians in Leeds reported on efforts to obtain the drug for two patients who both had complex medical histories, including kidney transplants, and were considered to be at high risk of acquiring HIV. The clinic decided to provide PrEP despite the lack of an NHS England reimbursement policy, judging that the benefit outweighed the risk.
Other clinics and clinicians may be unwilling or unable to do the same. Descovy could be obtained with a private prescription, but it costs several hundred pounds a month. The pragmatic alternative is to self-source generic tablets of tenofovir alafenamide / emtricitabine (the same drugs as in Descovy) from a an online pharmacy, as thousands of UK PrEP users did before the NHS started to provide Truvada.
Injectable cabotegravir is the other alternative PrEP product in the pipeline. ViiV Healthcare has submitted an application for cabotegravir to the EMA (the decision is pending), but a UK application has not yet reached an equivalent stage. ViiV does have a compassionate access programme for people unable to take PrEP pills; for the moment, only a handful of people are accessing cabotegravir this way in the UK.
References
Coltart R et al. How many patients will require tenofovir alafenamide (TAF)-based HIV pre-exposure prophylaxis? British HIV Association conference, Gateshead, April 2023, abstract P125.
Ewens M et al. Urgent clinical need for reimbursed F/TAF PrEP in England: a single integrated sexualhealth service's (ISHS) experience of funding F/TAF PrEP post solid organ transplantation. British HIV Association conference, Gateshead, April 2023, abstract P034.