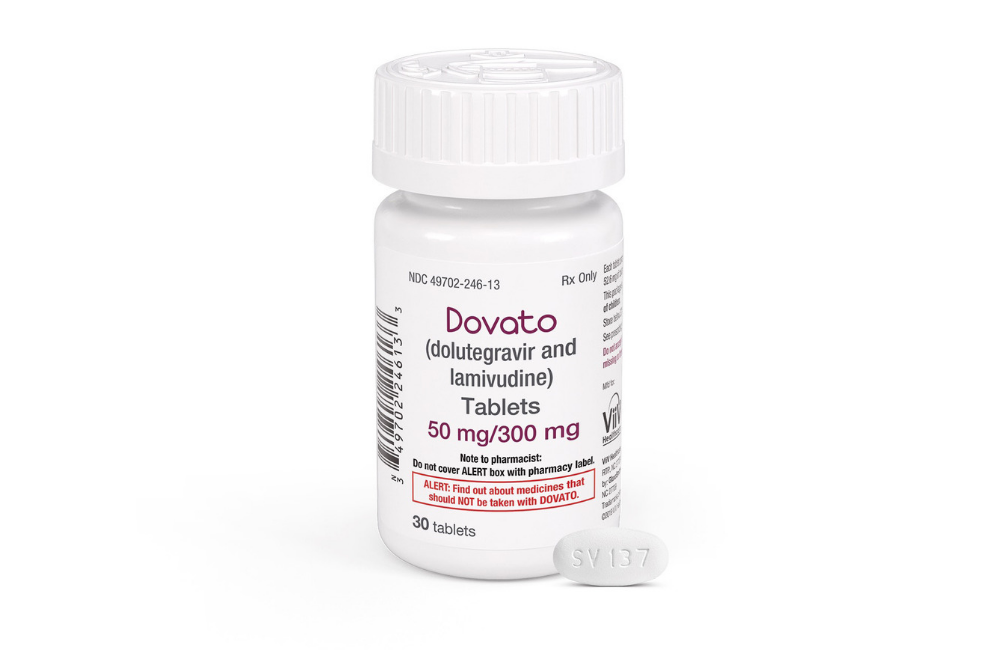 The US Food and Drug Administration (FDA) this week approved Dovato, a new single-tablet antiretroviral regimen containing the HIV integrase inhibitor dolutegravir (sold separately as Tivicay) and the nucleoside reverse transcriptase inhibitor lamivudine.
Dovato, from ViiV Healthcare, is the first two-drug combination pill that provides a complete once-daily regimen for people starting HIV treatment for the first time. ViiV's Juluca, containing dolutegravir plus rilpivirine, is approved as a switch option for those currently on treatment with an undetectable viral load, but not for first-line therapy.
Other approved integrase inhibitor-based single-tablet regimens include ViiV's Triumeq (dolutegravir/abacavir/lamivudine), Gilead Science's Biktarvy (bictegravir/tenofovir alafenamide/emtricitabine) and Gilead's Genvoya (elvitegravir/cobicistat/tenofovir alafenamide/emtricitabine).
Approval of Dovato was based on findings from the phase 3 GEMINI 1 and 2 trials, which together enrolled more than 1400 participants. They were randomly assigned to receive Dovato or dolutegravir plus tenofovir disoproxil fumarate (TDF) and emtricitabine (the drugs in Truvada).
As reported at last summer's International AIDS Conference, 91% of Dovato recipients and 93% of dolutegravir/TDF/emtricitabine recipients had undetectable HIV RNA at 48 weeks in a pooled analysis of both trials. Response rates were comparable for people who started with either low or high viral load at baseline. Confirmed virological failure was uncommon in both treatment groups (less than 1%) and no new drug resistance mutations were detected.
Both regimens were generally safe and well tolerated. Dovato was associated with fewer side-effects than the triple regimen (18% vs 24%, respectively), but rates of withdrawal due to adverse events were the same in both groups (2%). The most common side-effects associated with Dovato were headache, diarrhoea, nausea, insomnia and fatigue.
Dovato avoids the potential kidney and bone problems associated with tenofovir, especially the older TDF formulation. In the GEMINI studies Dovato had a less detrimental effect on serum and urine biomarkers of kidney function and markers of bone loss. Changes in blood lipid levels were similar in both groups.
The Dovato label includes a 'black box' warning for people with HIV and hepatitis B virus (HBV) co-infection. Lamivudine is active against both viruses and could lead to the development of drug-resistant HBV and worsening liver inflammation when stopping Dovato. People with HIV/HBV co-infection should therefore consider adding treatment for hepatitis B or choosing an alternative HIV regimen, the label says.
Dolutegravir, one of Dovato's components, has been associated with a small risk of neural tube defects in infants born to women who used it during early pregnancy. Dovato should not be used at the time of conception through the first trimester of pregnancy, according to the FDA.
Despite these restrictions, Dovato offers a safe, easy-to-use option for people with newly diagnosed HIV.
"With this approval, patients who have never been treated have the option of taking a two-drug regimen in a single tablet while eliminating additional toxicity and potential drug interactions from a third drug," said Dr Debra Birnkrant, director of the FDA's Division of Antiviral Products. "Having a drug-sparing treatment available that uses fewer drugs is beneficial to patients who may have issues taking multiple medications over a long period of time."
References
ViiV Healthcare. US FDA approves ViiV Healthcare's Dovato (dolutegravir/lamivudine), the first once-daily, single-tablet, two-drug regimen for treatment-naive HIV-1 adults. Press release. 8 April 2019.