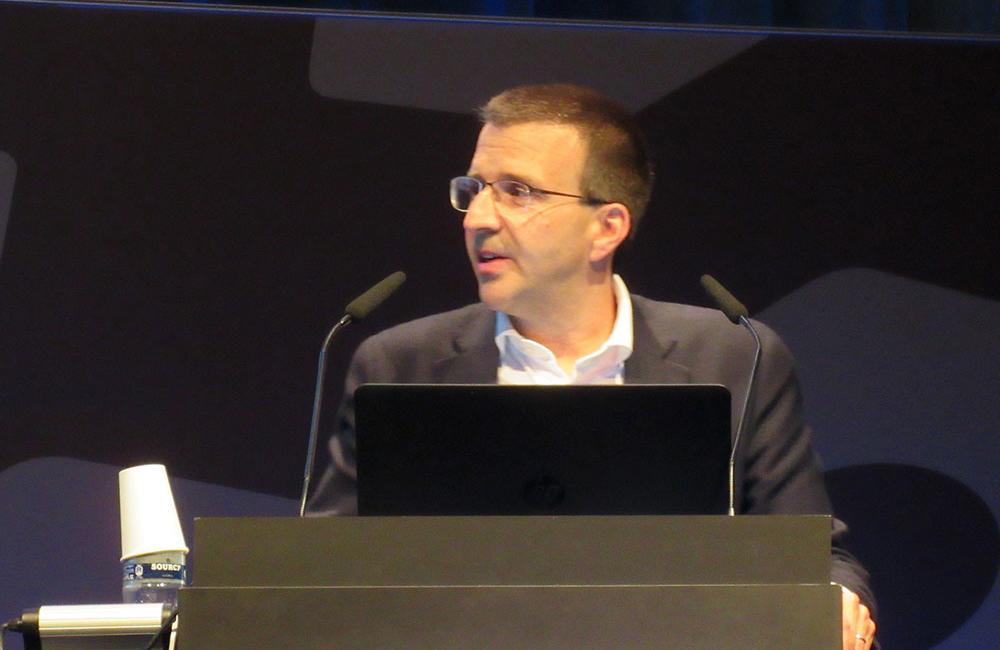 A new pangenotypic direct-acting antiviral combination developed by AbbVie is highly effective in curing hepatitis C in people with cirrhosis, achieving a 99% cure rate after 12 weeks of treatment with minimal side-effects, Xavier Forns reported on behalf of the EXPEDITION-1 study investigators at the International Liver Congress in Amsterdam on Thursday.
The results come from a suite of phase III studies testing AbbVie's second-generation direct-acting antiviral combination.
The combination consists of a protease inhibitor and an NS5A inhibitor. Glecaprevir is an NS3/4A protease inhibitor active against all genotypes of hepatitis C virus (HCV). Pibrentasvir is an NS5A inhibitor also active against all genotypes of hepatitis C.
A direct-acting antiviral combination that doesn't require the addition of ribavirin for any genotype would be a big advantage, especially for people with cirrhosis who tolerate ribavirin less well.
The EXPEDITION-1 study tested the fixed-dose combination of glecaprevir and pibrentasvir in 146 people with genotypes 1, 2, 4, 5 or 6 hepatitis C and compensated cirrhosis. The study recruited previously untreated people and those who had received any combination of pegylated interferon, ribavirin or sofosbuvir. The study excluded people with HIV or hepatitis B co-infection.
Results of phase III studies in people without cirrhosis were presented at the American Association for the Study of Liver Diseases (AASLD) Liver Meeting in Boston in November 2016. Those studies showed cure rates of at least 98%.
The majority of people recruited to the study had genotype 1 infection (59.6%). Of the remainder, 23.3% had genotype 2 infection, 11% genotype 4, 1.4% genotype 5 and 4.8% genotype 6.
Sixty two per cent of participants were male, with a median age of 60 years, and 82% were white. Participants had Child-Pugh A stage cirrhosis and 91% had a Child-Pugh score of 5, indicating that they were still at an earlier stage of cirrhosis.
Three-quarters had no previous treatment experience. Only 11 of 146 study participants had previous experience of sofosbuvir and one had been exposed to a protease inhibitor or an NS5A inhibitor. Nevertheless, 40% had baseline polymorphisms (naturally occurring mutations) in the NS5A region of the virus indicating potentially reduced sensitivity to NS5A inhibitors.
Treatment was just as effective in people with cirrhosis as in those without cirrhosis recruited to previously reported studies: 99.3% of participants were cured; 155 of 156 participants. One participant experienced a post-treatment viral relapse eight weeks after completing treatment.
Adverse events related to the study medication were mild in most cases (65%), most frequently headache (14%), fatigue (19%) and itching (10%), and there were no grade 3 or 4 ALT (liver enzyme) elevations.
References
Forns X EXPEDITION-1: efficacy and safety of glecaprevir/pibrentasvir in adults with chronic hepatitis C virus genotype 1, 2, 4, 5 or 6 infection and compensated cirrhosis. International Liver Congress, Amsterdam, abstract GS-006, 2017.