A round-up of the latest HIV news, for people living with HIV in the UK and beyond.

Coronavirus and HIV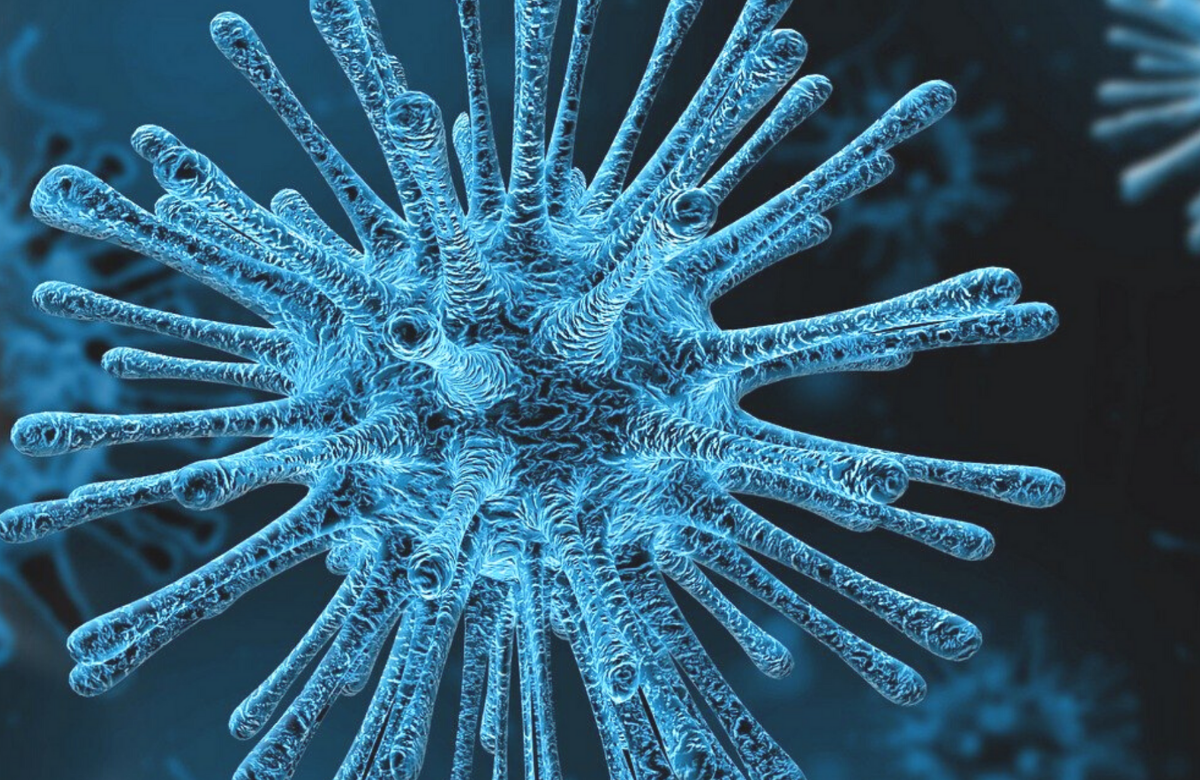 Medical authorities have continued to share what they know about the specific situation of people with HIV in the coronavirus pandemic.
The World Health Organization (WHO) has said there is currently no evidence that people living with HIV who are stable on HIV treatment and have a healthy CD4 count, without other health issues, have a greater risk of being infected with or dying from the COVID-19 coronavirus than the general population.
However, WHO also warns that people with advanced HIV disease, a low CD4 count, a high viral load, or who are not taking HIV treatment are at increased risk from infectious diseases in general. WHO suggests that people in these circumstances should take additional precautions against coronavirus.
Also, many people living with HIV are in their sixties or seventies, and have other health problems such as diabetes or high blood pressure that are known to raise the risks of infection or of severe coronavirus disease.
It's important to stress that we have very little solid information to guide us at the moment. WHO's opinion may change as new studies emerge.
But for the moment it may be that "no news is good news". As the coronavirus has spread to Europe and North America, we haven't heard about it affecting people with HIV more than other groups.
And the most detailed study on HIV and coronavirus so far has appeared. It comes from Wuhan, the Chinese city at the origin of the current outbreak. Clinicians made phone contact with 1174 people living with HIV in the city and found that 12 reported symptoms such as fever, cough and tiredness, suggestive of the new coronavirus. Testing showed that eight individuals (0.7%) had the infection, broadly comparable to the proportion in the wider population in the city. All of those with coronavirus had an undetectable viral load and most had CD4 counts above 350.
Six had a mild case of coronavirus disease, one had a severe case, and one died.
Those who had coronavirus tended to be older (average 57 years vs 36 years for those without disease), but the researchers do not report on additional health problems such as kidney or lung disease that they may have had.
Social distancing and the extra pressure that coronavirus is putting on health services are leading HIV clinics to reorganise their services. For example, the main HIV clinic in Geneva, Switzerland has reported on the steps it has taken. All patients have been contacted by phone to discuss ongoing arrangements, access to antiretrovirals, protective measures against coronavirus and any anxieties they have about the situation.
Appointments will now be done by phone or video link. Drugs will be provided by home delivery or at neighbourhood pharmacies. HIV testing services are being scaled back.
---
aidsmapCHAT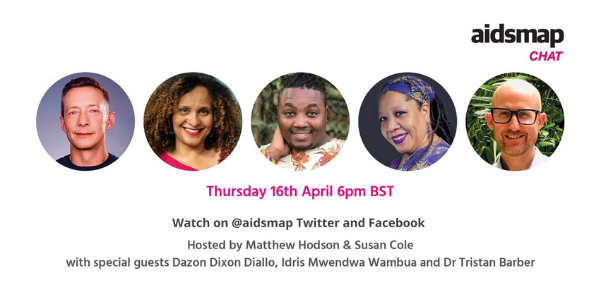 Last week we launched a new series of broadcasts, aidsmapCHAT. The series will keep you up to date with news and information for people living with HIV from around the world, including updates on COVID-19.
aidsmapCHAT is hosted by NAM's Susan Cole and Matthew Hodson. This week's guests are Dazon Dixon Diallo, Founder and President of SisterLove Inc; Idris Mwendwa Wambua from HAPA Kenya; and Dr Tristan Barber, an HIV doctor who has been redeployed to work on COVID-19 wards.
Join us at 6pm (UK time) on Thursday 16 April on aidsmap's Twitter and Facebook pages.
---
Help to stop smoking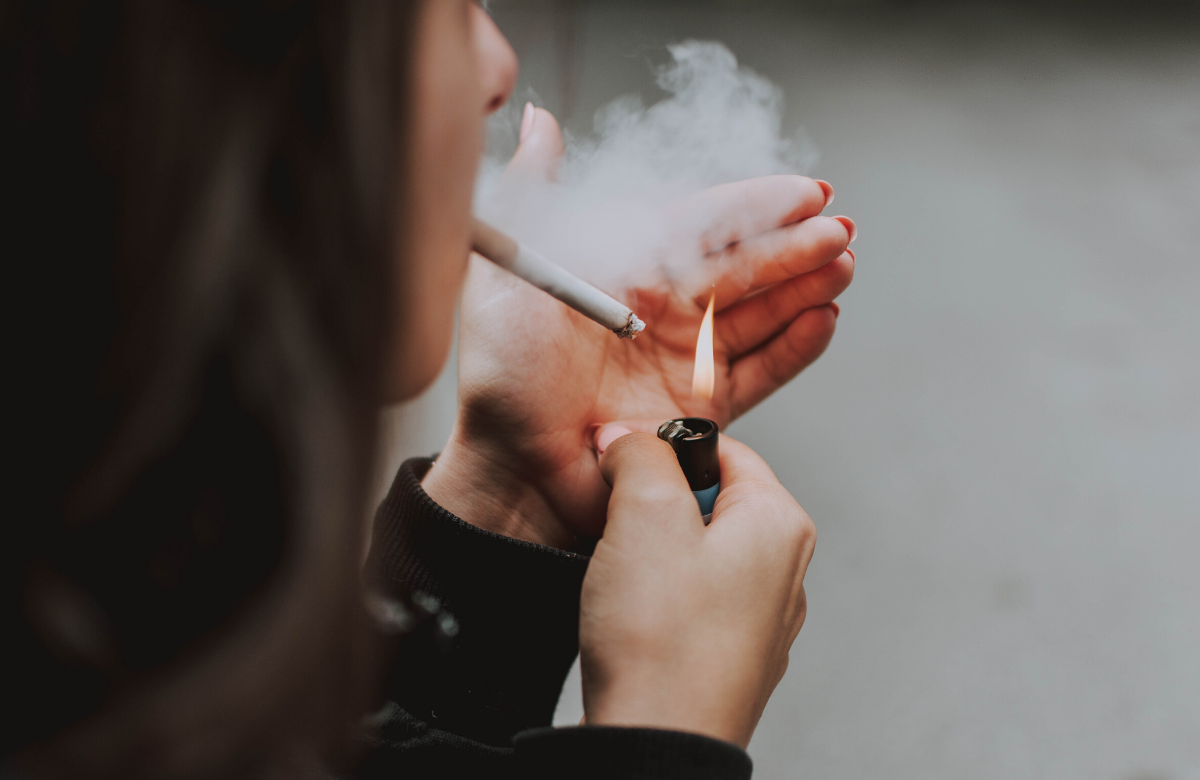 Smoking is responsible for more deaths in people with HIV than HIV itself. People living with HIV are more likely to smoke than the general population and may be at greater risk of smoking-related illnesses, including heart disease, lung disease and some cancers.
Finding ways to help people with HIV stop smoking is therefore a priority for doctors, but there are questions about the best way to do this. For example, two recent studies found that when clinicians simply talked about stopping smoking and encouraged their patients to attend a stop smoking service, it had only a modest impact.
In a new study, smokers living with HIV were offered an intensive six-week course to help them quit and were given nicotine replacement gums or patches. A comparison group only got the nicotine replacement therapy.
Quit rates were examined three years later: such a long-term follow-up is a strength of the study. The researchers found that 10% of people were randomised to take part in group therapy, but only 4% of individuals in the control group had stopped smoking.
This does show how challenging stopping smoking is – far more people went back to smoking than remained abstinent – but also that the extra support from the course did help.
---
New pages on talking about having HIV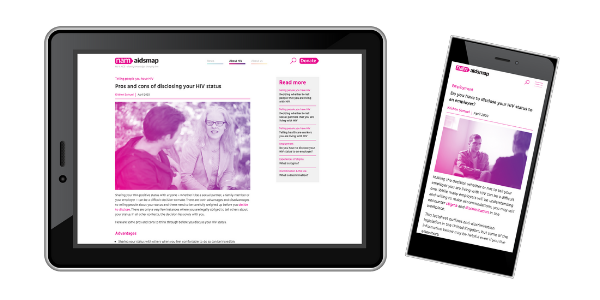 We've published two new About HIV pages on talking about your HIV status.
Do you have to disclose your HIV status to an employer? suggests some important questions you can ask yourself before deciding whether you want to tell your employer about your HIV. It also outlines anti-discrimination legislation in the UK.
The Pros and cons of disclosing your HIV status lists some advantages and disadvantages to discussing your HIV status with others.
---
Editors' picks
People across the UK are being given incorrect information from the government about whether or not to isolate, with some wrongly instructed to remain indoors for 12 weeks, GPs have warned.
Last month the National AIDS Trust published some general information for employees living with HIV in response to the COVID-19 pandemic. We know that many employers have been understanding and considerate towards their employees during these unprecedented times. Unfortunately this can't be said of all employers, and here we outline a real situation where we provided advice with support from law firm Leigh Day.
For New York City's roughly 800,000 LGBT residents – especially elders, who find themselves among the most at risk once again – the coronavirus pandemic's woes of loneliness, panic, and fear of being vulnerable to infection are searingly evocative of the HIV/AIDS crisis a generation ago.
---
Find HIV clinics and services near you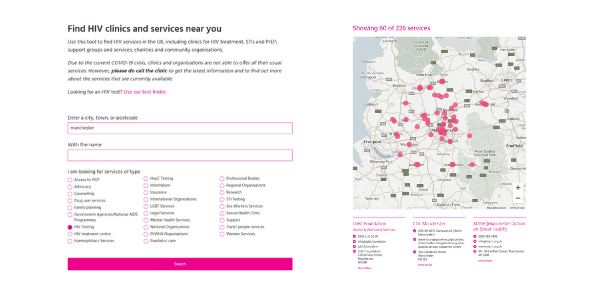 We've updated and republished our UK services finder on aidsmap.
You can use this tool to find HIV services in the UK, including clinics, support groups and services, charities, and community organisations.
Due to the current COVID-19 crisis, clinics and organisations are not able to offer all their usual services. However, please do call the clinic or check their website to get the latest information and to find out more about the services that are currently available.