More options for two-drug simplification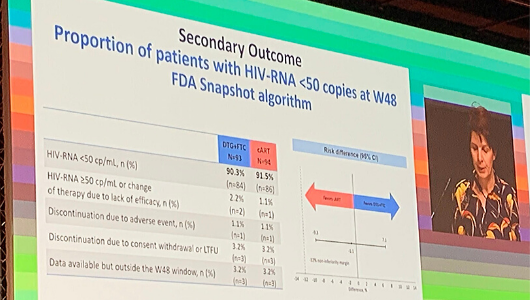 Delphine Sculier of Geneva University Hospital presenting the SIMPL'HIV study at EACS 2019. Image: @Life4meplus
A series of studies at the 17th European AIDS Conference (EACS 2019) in Basel, Switzerland addressed the efficacy and safety of people with suppressed viral load on three-drug regimens switching to dual therapy.
Updated European AIDS Clinical Society guidelines now recommend five two-drug switch options for virologically suppressed patients:
dolutegravir and rilpivirine (Juluca)
dolutegravir and lamivudine (Dovato)
boosted darunavir and lamivudine
boosted atazanavir and lamivudine
boosted darunavir and rilpivirine.
One study of dolutegravir/lamivudine showed that there were no significant differences in virological suppression between the dual- and triple-therapy arms when the results were analysed by age, ethnicity, sex, baseline CD4 cell count or baseline regimen.
Two-drug regimens might not be potent enough if the person taking them has archived resistance to previous drugs, so studies focusing on people with resistance are required. A small, pilot study at the conference provided mostly encouraging results for people with historical evidence of lamivudine resistance switching to dolutegravir/lamivudine.
Dr Delphine Sculier and colleagues investigated the use of dolutegravir and emtricitabine as a two-drug switch regimen in the SIMPL'HIV study. Emtricitabine was chosen as an alternative to lamivudine as it has a longer cellular half-life and may be associated with lower risk of virological failure and drug resistance. This is the first test of emtricitabine as an element in a two-drug regimen. The study found that the regimen was non-inferior to triple therapy.
Another study found boosted darunavir and rilpivirine to be non-inferior.
However, Professor Hans-Jürgen Stellbrink of the University of Hamburg sounded a note of caution about two-drug treatment. He warned: "We're practising evolutionary biology on the virus by treatment, exerting the maximum selective pressure on the virus, and what I've learnt over 33 years is not to reduce that selective pressure on the virus."
He also noted that while dual therapy promises fewer long-term side effects, this remains to be proven.
96-week results of DISCOVER PrEP trial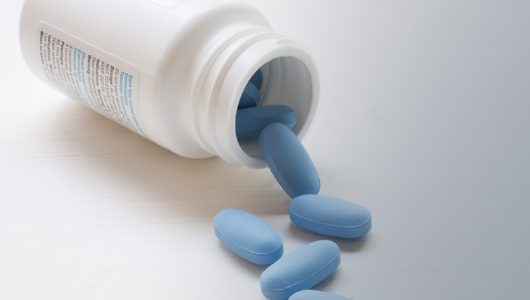 The 96-week results of the DISCOVER trial, which compared the efficacy and safety of two different formulations of the antiretroviral drug tenofovir when used as daily PrEP by gay and bisexual men, were announced at EACS.
The primary results of DISCOVER were presented at CROI in February this year, but at that point only half of participants had completed the full 96 weeks of the study.
DISCOVER was a large international trial that compared tenofovir alafenamide (TAF) against tenofovir disoproxil fumarate (TDF) when used in combination with emtricitabine as PrEP. The two drugs are given in one single pill: the TAF/emtricitabine combination is only available as Descovy, while the TDF/emtricitabine pill is Truvada or a cheaper generic product.
Similar to the results presented in February, there were eight HIV infections in the Descovy arm and 15 in the Truvada arm. As this difference was not statistically significant and could be due to chance, Descovy can only be described as 'non-inferior' to Truvada in terms of efficacy.
In contrast, there was a significant difference in laboratory markers of kidney function and bone mineral density. By week 96, the mean glomerular filtration rate (GFR) had declined by 0.6 millilitres per minute (ml/min) in participants taking Descovy and by 4.1 ml/min in participants on Truvada. There were 1% and 0.6% increases in bone mineral density at the spine on Descovy and -1.4% and -1.0% decreases on Truvada.
Confirming the link between TAF and weight gain, participants on Descovy gained 1.7kg on average whereas those in the Truvada arm gained 0.5kg.
Tenofovir (TDF) and kidney disease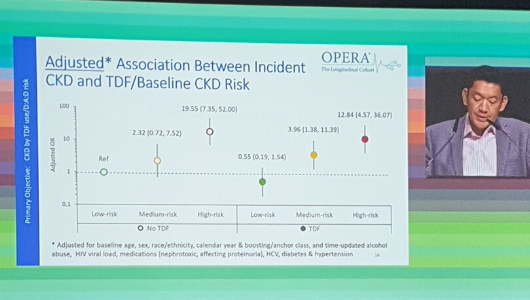 Ricky Hsu presenting the OPERA cohort study at EACS 2019. Image: @ThePeanutKidney
Antiretroviral treatment containing the older formulation of tenofovir (tenofovir disoproxil fumarate or TDF) did not increase the risk of chronic kidney disease in previously untreated people with HIV at low risk for kidney disease, a large American cohort study reported last week at the conference.
TDF has been associated with an increased risk of developing chronic kidney disease, especially in people who receive tenofovir as part of a combination that includes a boosting agent (ritonavir or cobicistat). Tenofovir alafenamide (TAF) is a newer formulation which is less likely to cause kidney dysfunction. However, it is unclear if a switch to TAF is necessary in all people, especially in light of the availability of low-cost generic versions of TDF.
To investigate the risk of chronic kidney disease, the OPERA cohort study researchers looked at 9802 people who started antiretroviral treatment with normal kidney function (eGFR ≥ 60). Over 60% began a TDF-containing regimen and were followed for a median of 29 months.
There was no difference in the incidence of chronic kidney disease by TDF use or by use of a boosting agent.
However, analysis of a large randomised trial carried out in South Africa showed that TAF was associated with a significantly lower risk of reduced kidney function. The 96-week ADVANCE study compared efavirenz with two dolutegravir-containing regimens, one paired with TDF, the other with TAF.
The study also found that treatment containing TAF was associated with a lower risk of osteopenia (bone loss).
How do we deal with apparent cases of PrEP failure?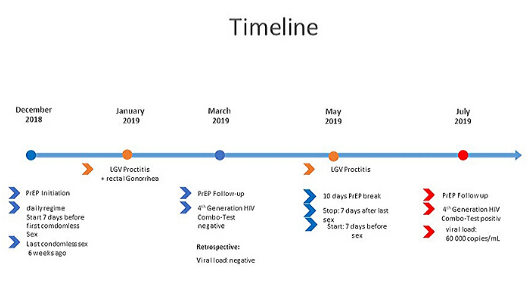 Slide from Hans Benjamin Hampel's presentation at EACS 2019.
The conference heard about another case of a PrEP user who caught HIV despite being apparently adherent to PrEP. Multiple factors may have come together in the case of a gay man in Switzerland who was knowledgeable about PrEP and motivated to maintain good adherence.
He did have a break from PrEP five weeks before HIV diagnosis, first having sex seven days after re-starting – but we can't rule out the possibility that he had sex sooner than he recalls.
A rectal inflammation linked to the sexually transmitted infection lymphogranuloma venereum (LGV) may have increased the likelihood of transmission.
It's possible, if not very likely, that he may have caught a virus with a degree of pre-existing resistance to PrEP.
For some reason (such as efficient kidney excretion) this man had rather low levels of the PrEP drugs and especially tenofovir in his system. While they should normally have been adequate, they may not have been so if combined with two or three other factors.
These cases are likely to keep on happening, Dr Hans Benjamin Hampel of Zürich University Hospital told the conference, and we perhaps need to move beyond trying to establish which – if any – cases of PrEP failure have watertight evidence of 100% adherence. This is so difficult to prove that we may be forever uncertain about how often, if ever, "breakthrough" infections happen when PrEP users take their preventative medication exactly as directed.
In this kind of case we can probably never establish an exact single cause. It is therefore perhaps better to document causes of PrEP failure and build up a database so we can start establishing the more dominant causes, and those less often involved. A group of researchers in Copenhagen are therefore working on a project to document apparent seroconversions on PrEP and build a cohort of cases.
UK HIV clinic patients seem to have much higher chemsex drug usage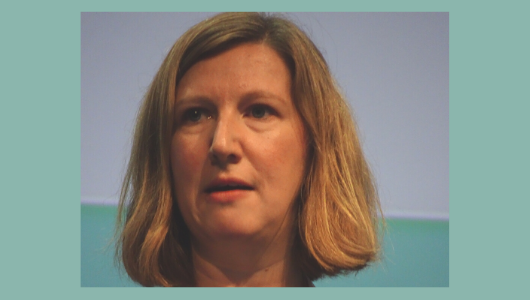 Katie Conway of Kent Community Health at EACS 2019. Image: Gus Cairns
A survey of HIV-positive gay and bisexual men attending clinics in England, Spain, Greece and Italy found more self-reported recreational drug use in English respondents – and much higher use of drugs specifically associated with chemsex. They were also considerably more likely to report drug injection than men in the other three countries.
The survey only looked at a selected patient group so can't be used to draw conclusions about chemsex use in gay and bisexual men in general in the four countries – see this report for a wider survey of European gay men's use of drugs both legal and illegal. But the higher rate of drug use in this HIV-positive cohort is striking.
On average over the four countries, 44% reported recreational drug use at least once in the last year. The figure was higher in England, at 51%, and lowest in Italy, at 33%. The difference was bigger when it came to the drugs used primarily for chemsex: 33% of English respondents had used chemsex drugs compared with 22% in Spain, 19% in Greece and 13% in Italy.
In addition, it was only in England that injecting was anything more than uncommon; 13% of all English respondents reported it versus 4% of Greeks, 2% of Spanish and 1% of Italians.
English respondents reported somewhat higher rates of certain medical and social harms compared with men from the other three countries. One adverse experience that was notably higher in England was having experienced non-consensual sex in the context of drug use: 6% of English respondents had experienced this compared with 2 to 3% of respondents from the other countries.
Dr Katie Conway of Kent Community Health said that the low rates of use of professional support – just one in six men who said they had suffered social harm accessed it – was of concern. 
aidsmapLIVE World AIDS Day special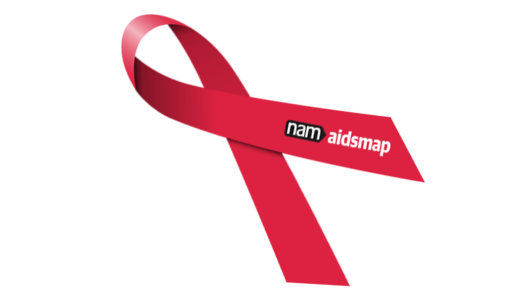 Join us for the aidsmapLIVE World AIDS Day special The past, present & future of HIV on Tuesday 26 November at 6pm on aidsmap's Twitter and Facebook pages. The lively and informative panel discussion will give us the opportunity to remember those we've lost, consider the challenges we face today and look to the future for upcoming advances in HIV.
Our panel members are Dr Steve Taylor, Jide Macaulay, Jonathan Blake, Rebecca De Havilland, Becky Kroger and NAM's Matthew Hodson, and the event will be hosted by NAM's Susan Cole.
Infohep: the latest hepatitis treatment news and information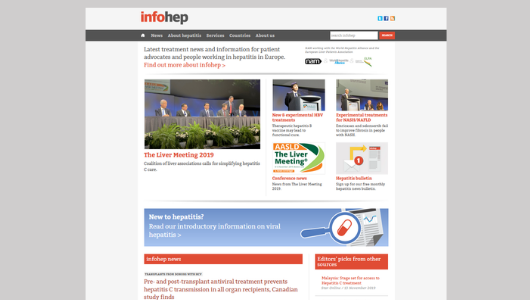 Infohep is a hepatitis information website produced by NAM, working with the World Hepatitis Alliance and the European Liver Patients Association. The website provides the latest treatment news and information for patient advocates and people working in hepatitis in Europe.
You can also sign up for the free monthly news bulletin, follow infohep on Twitter and like infohep's Facebook page.