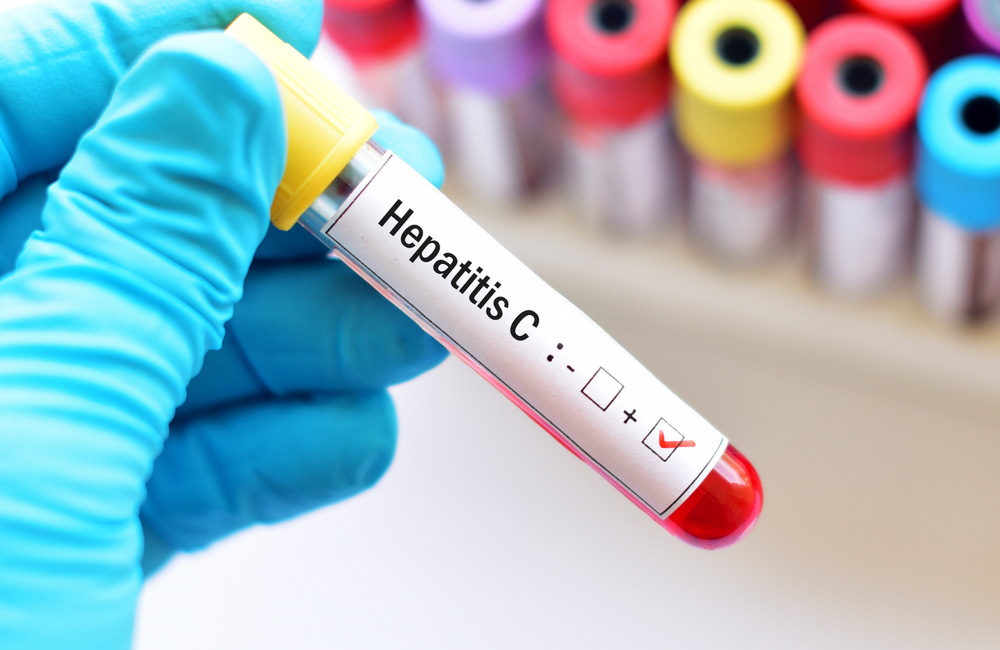 Persistence of very low-level hepatitis C infection after a sustained virologic response to hepatitis C treatment is an extremely rare event and is not associated with any liver damage, Spanish researchers report in Nature Scientific Reports this week.
Hepatitis C infection is cured if the virus is undetectable 12 weeks after the completion of a course of direct-acting antiviral treatment. This is known as a sustained virologic response (SVR). Cure rates are very high; around 97% of people who start a course of treatment are cured and viral rebound after completing treatment is very rare.
A sustained virologic response is associated with a reduction in fibrosis (liver scarring). Stopping viral replication stops inflammation in the liver and permits liver cells to be renewed.
Although sustained virologic response is agreed by liver experts to signify that hepatitis C virus (HCV) infection has been cured, several research groups have reported persistence of HCV RNA (viral genetic material measured by viral load tests) for up to nine years without rebound, and subsequent disappearance of HCV. Other studies, following cohorts of people cured of hepatitis C, have reported isolated cases of late viral rebound up to 18 months after achieving sustained virologic response.
Viral rebound after sustained virologic response is rare, but it is unclear how rare it is and whether persistence of low-level infection is associated with continuing liver damage.
Furthermore, it is unclear if a compromised immune system – as in advanced HIV disease – might encourage low-level viral persistence.
Spanish scientists investigated the frequency of viral persistence in people with HIV who received treatment for hepatitis C between 2015 and 2018 at hospitals in Andalusia.
People were eligible for inclusion in the study if they had sustained virologic response confirmed 24 weeks after completing treatment and more than one year had elapsed since SVR.
The study was a prospective longitudinal study. All participants were tested for HCV viral load at least once a year after confirmation of sustained virologic response and had undetectable HCV viral load (<15-20 IU/ml) at each measurement.
Investigators used ultra-sensitive droplet digital PCR to detect extremely low levels of hepatitis C virus. The droplet digital PCR technique is used in HIV research to detect very low levels of HIV-infected cells.
The investigators sampled serum and peripheral blood mononuclear cells (PBMCs) at each annual follow-up visit to extract viral RNA by the digital droplet method. If any sample tested positive, the sample was tested for HCV antigenomic strand to confirm the presence of replication-competent hepatitis C virus. (The negative antigenomic strand is needed by the hepatitis C virus to replicate.)
Viral RNA was detected in PBMCs in one participant
One hundred and twenty-three people with HIV who had been cured of hepatitis C, and who had undetectable HCV for at least 12 months after sustained virologic response was confirmed, were eligible to participate in the study. Participants had been confirmed as cured (SVR 24) a median of 51 months prior to joining the study and 43% of participants had been cured more than five years prior to joining the study. Participants were predominantly male (82%), all but one was taking antiretroviral treatment, and most had received hepatitis C treatment consisting of pegylated interferon and ribavirin (83%). Only 17% had received direct-acting antiviral treatment.
Viral RNA was detected in one participant, who tested positive for HCV RNA in PBMCs but not in serum at baseline. This participant was antigenomic strand negative at baseline.
At three subsequent annual follow-up visits, the participant – who had achieved a sustained virologic response 69 months before joining the study – showed evidence of waning levels of HCV RNA in PBMCs. HCV levels declined from 12,034 positive droplets at baseline to 10,404 positive droplets at the following visit, four droplets at the third visit and no positive droplets at the fourth visit.
Hepatitis C virus was not detected in serum samples at any visit, but the participant did test positive for HCV antigenomic strand at the second visit. At subsequent visits HCV antigenomic strand was not detected.
During the period of observation, the participant experienced an increase in CD4 cell count from 291 cells/mm3 to 558 cells/mm3. No increase in liver stiffness and no liver enzyme elevations were detected during the study, indicating that viral persistence did not cause liver damage.
The investigators conclude that viral persistence after achieving sustained virologic response is a rare event, but evaluation of people who have achieved sustained virologic response using ultrasensitive tests may be warranted before organ and blood donation, and for women who wish to have children after being cured of hepatitis C.
References
Frias M et al. Evaluation of hepatitis C viral persistence in HIV-infected patients with long-term sustained virologic response by droplet digital PCR. Nature Scientific Reports, 9: 12507, 2019. https://doi.org/10.1038/s41598-019-48966-9