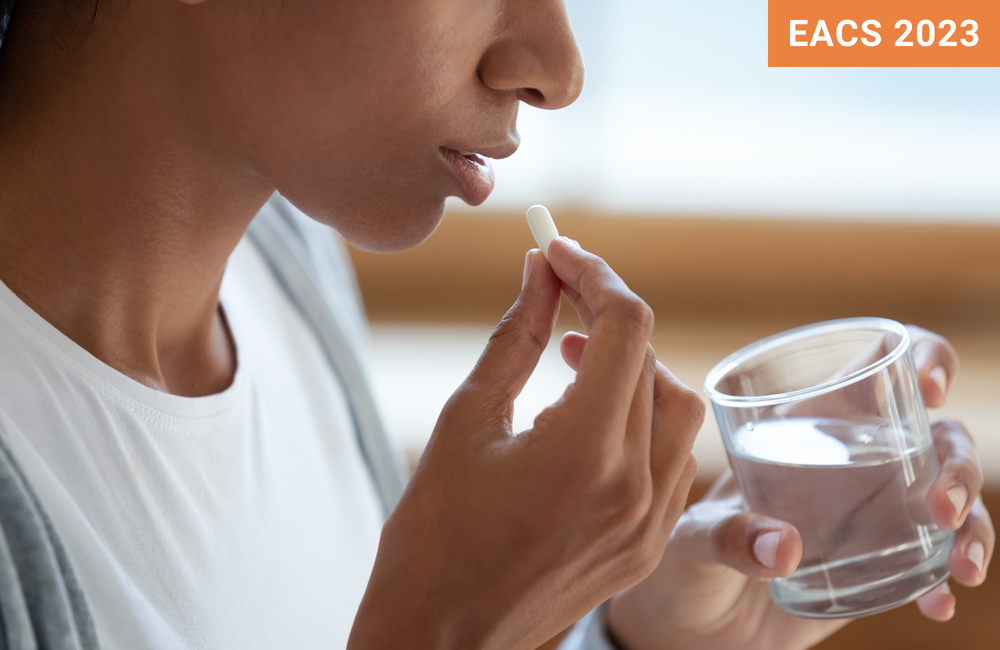 The number of gay and bisexual men in France at enough risk of HIV to benefit from PrEP is about 142,000, the country's premier PrEP researcher, Professor Jean-Michel Molina, told the 19th European AIDS Conference (EACS 2023) in Warsaw last Saturday. Even though this represents only 0.6% of the adult male population, it is still many more than the 42,000 men who are actually taking PrEP – 29.5% of those in need of it.
However, this number dwarfs the percentage of people from other key affected populations, such as transgender women and people who inject drugs. Molina said that fewer than 1% of other groups of people at risk of HIV were taking PrEP.
Nonetheless, some do. A poster at the conference detailed the PrEP usage of 161 women attending one clinic in Paris between April 2017 and April 2023. It found that the majority of female PrEP users were transgender (60% of the total) and from South America (78% of the total). In common with many other PrEP studies, cisgender women were less likely than transgender women to continue PrEP for more than a few months.
In total 175 women were assessed for PrEP during the study period and 161 actually started it. Ninety-seven of the women were transgender, and 64 were cisgender. One hundred and twenty five came from South America, 28 from France or elsewhere in Europe, and eight from sub-Saharan Africa. Their average age was 32. Eleven of the women chose to take on-demand rather than daily PrEP – presumably transgender women having anal sex, as only daily PrEP is recommended for vaginal sex.
By April 2023, 90 of the 161 women had discontinued PrEP. In multivariate analysis, transgender women were 64% less likely to discontinue PrEP than cisgender women (in other words, cisgender women were 2.78 times more likely to discontinue) and women from sub-Saharan Africa 40% more likely to.
Half of the cisgender women who started PrEP had discontinued it five months after starting it whereas it took 20 months for half the transgender women to stop PrEP. At that time point, only 16% of the cisgender women remained on PrEP.
In univariate analysis, women who reported chemsex, reported condomless sex or had had an STI in the year before starting PrEP were less likely to discontinue PrEP, while women from Europe were more likely to discontinue. But these factors lost significance in multivariate analysis, showing that cisgender identity was the only factor predominantly linked to discontinuing PrEP.
The study suggests that some transgender women, particularly from Latin America, are viewing PrEP as an HIV prevention option worth taking in France but that as yet, very few cisgender women do.
References
Melnyk T et al. Factors influencing discontinuation of care of women seeking pre-exposure prophylaxis (PrEP). 19th European AIDS Conference, Warsaw, poster MeP.T4.05, 2023.