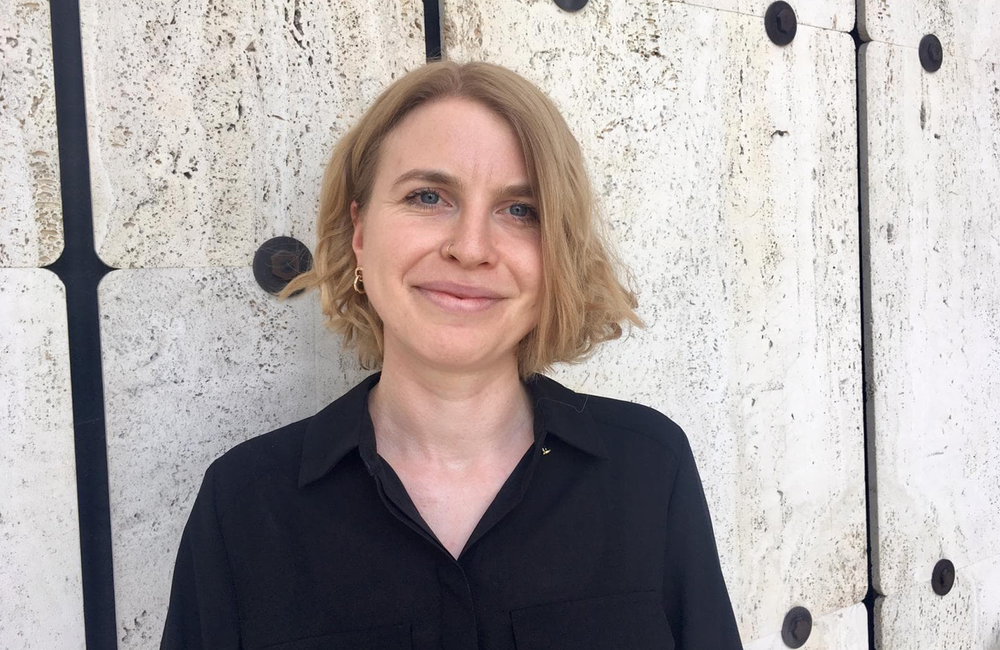 Refugee Rights Europe is an advocacy organisation defending the human rights of refugees and displaced people in Europe. The organisation's advocacy work is grounded in the voices and lived experience of displaced people and first-hand evidence from grassroots and civil society actors throughout Europe. We spoke to Alice Lucas, Advocacy and Policy Manager at Refugee Rights Europe about the sexual and reproductive healthcare issues facing displaced people in Europe.
How would you describe the work that Refugee Rights Europe does?
We are a human rights advocacy organisation, advocating for the rights of refugees and displaced people in Europe. All of our advocacy is based on first-hand research and this enables us to bring the voices of displaced people to the corridors of power and directly to policymakers.
A lot of the issues we see aren't separate from people's journeys to Europe. The recommendations and the work we do, for example in regards to mental health, takes into account that the experiences of displaced people in their country of origin or on their journey can be very traumatic. But our main focus is on the situation for refugees and displaced people in Europe and what the European Union and its member states could and should be doing in order to uphold human rights on European soil.
What are the barriers to refugees' access to sexual and reproductive health care?
There are a number of barriers. One is a lack of capacity and professional expertise within existing national sexual healthcare services and that's a real issue in Greece. Another barrier is that, across Europe, displaced people are not able to access health care because of their immigration status, which often makes accessing sexual and reproductive health care more difficult.
In camps and transit areas, there's a lack of available staff, particularly appropriate specialist workers who are trained in responding to and preventing sexual violence and gender-based violence. There is also an issue in camp settings of a lack of effective referral pathways for care.
Specifically on the Greek islands, in many instances there is also a lack of medical supplies to respond to sexual healthcare needs. One of the things that has been reported to us, particularly on the islands of Samos and Chios, is a lack of HIV testing kits.
A final barrier to highlight is the lack of interpreters. There's a particular lack of female interpreters and women may not feel comfortable coming forward about sexual and reproductive healthcare needs anyway, but even less so if they have to communicate through a male interpreter.
In the cases that we've looked at, on the Greek islands, the Greek mainland, and northern France, it's very often non-governmental organisations and aid workers that are filling the gap. They are providing what support they can, but people then struggle to be referred into the national health services, in many instances due to capacity issues, but also as a result of their immigration status. It can be very challenging.
Are there sexual and reproductive health needs which are more of an issue for refugees than the general population?
Sexual violence and gender-based violence is particularly concerning amongst the displaced population in Europe. On the Greek islands, we've found that camp design and severe overcrowding mean that camp infrastructure is not set up to prevent sexual violence. For example, there are often not enough female-only toilets and showers, and often toilets are in poorly lit areas. A lot of women have reported to us that they don't feel comfortable going to the toilet at night, because they are worried about violence.
Displaced people and particularly women are also more vulnerable to exploitation, sometimes at the hands of people traffickers. There are various reports of women and girls turning to sex work and in Calais and Dunkirk there are serious concerns about the trafficking of women and girls for sex work.
What legal requirements or guidelines are there for the provision of sexual and reproductive health care in camps?
The key guidance we reference in our work is the Minimum Initial Service Package (MISP). It is a comprehensive guideline on sexual and reproductive healthcare rights in humanitarian settings that includes rape prevention and the care services that need to be available. It will come as no surprise from what I've said that what we've found throughout the research in Europe is that this is very sorely lacking in a number of locations. In the European Union Reception Conditions Directive, which sets out the legal framework for what European member states have to provide for refugees and asylum seekers, there is no mention of gender-based violence and the need to put in place measures for displaced women.
The MISP guidelines are organised by the Interagency Working Group on Reproductive Health in Crises (IAWG), which is an international, United Nations level network.
How do you challenge the lack of provision?
Overall, the situation for sexual and reproductive healthcare rights and in particular the situation for displaced women and girls in Europe has been overlooked. It's an area of policy that needs renewed focus and that's what we're trying to do.
The initial basis for all of our recommendations is the research on the ground, listening to the voices of the people we've spoken to in camp settings or in transit in Europe. At the United Nations level, for example, through the Office of the High Commissioner for Human Rights (OHCHR), we submit evidence on the situation for women and girls. We push a narrative of a rights-based approach and ensure that sexual and reproductive healthcare rights, and particularly the gender-specific adversities facing women and girls, are being considered at that level.
At the European level, we work through a range of channels: contacting Members of the European Parliament (MEPs), in some instances making them aware of the situation for the first time. Particularly in northern France, we've found that the situation for women and girls has been missing from discussions. We work to bring MEPs to camps so they can see the situation themselves. Then we work with them, through the various channels available to them, whether that's working to influence the European Commission, or raising awareness through other parliamentary channels.
At a national level, it depends on the country we are working in. We use the MISP guidelines, to show that these are international standards that ought to be upheld, but we also draw on existing national law, practices and guidelines and highlight the areas that national governments have committed to uphold, and to communicate the recommendations we make for them to be upheld.
The implementation of the European directives needs to be complied with at the national level, however we believe the European Union as an agenda-setting body and the European Commission as a policy making body, have a huge influence across the member states.
For more information, visit the Refugee Rights Europe website.
This eFeature appeared in the October 2019 edition of the Eurobulletin.