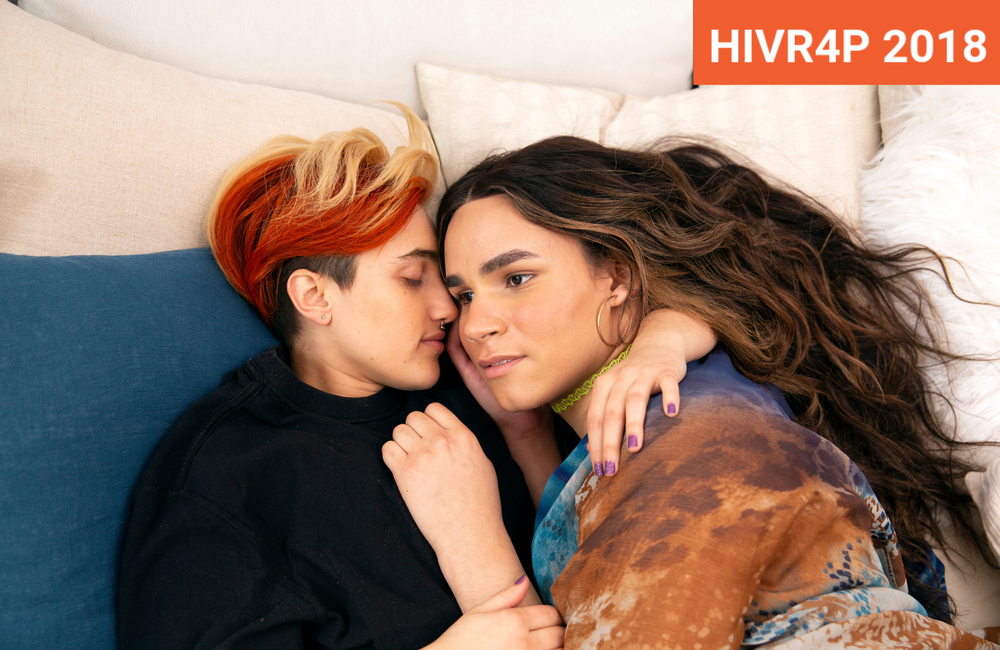 Only a third of trans women in San Francisco have talked to a healthcare provider about pre-exposure prophylaxis (PrEP) and just 12% are taking it, Albert Liu of the San Francisco Department of Public Health told the HIV Research for Prevention conference (HIVR4P 2018) in Madrid last week. Gay and other men who have sex with men (MSM) have much greater engagement with PrEP.
The data come from 368 HIV-negative trans women living in the San Francisco Bay area who provided data to the Trans National Study in 2016-2018. This is a population based cohort recruited through respondent driven sampling – an initial set of respondents recruit people they know, who then recruit other people they know, and so on. A mathematical model is then used to weight the sample to compensate for non-random recruitment patterns, so the results should be less prone to bias.
A comparator group of cisgender MSM was provided by 399 local residents taking part in the National HIV Behavioral Surveillance System (NHBS).
The ages of the two cohorts were matched (median 37 years), but the trans cohort was more ethnically diverse (39% white vs 51% in the MSM cohort). Socio-economic disadvantages were far more commonly reported by those in the trans cohort – less education (26% with a college degree vs 69% in the MSM cohort), unemployment (50% vs 26%), income below the poverty limit (71% vs 16%) and homeless (8% vs 4%). However, trans participants were more likely to have health insurance (93%) than men who have sex with men (90%).
The researchers tracked engagement at four stages in the PrEP continuum of care:
| | | |
| --- | --- | --- |
|   | Trans women | Men who have sex with men |
| Aware of PrEP | 79% | 97% |
| Talked about PrEP with a healthcare provider | 35% | 55% |
| Used PrEP in the last six months | 12% | 40% |
| Used PrEP and adherent | 10% | 35% |
Whereas PrEP awareness was near universal among gay men, a significant minority of trans women had never heard of it. There were significant gaps at each stage of the care continuum. Each of the differences between trans women and MSM was statistically significant.
Limited engagement with PrEP cannot be explained by limited engagement with health care – 94% of trans women had seen a healthcare provider in the past year, 93% had health insurance and 74% were currently using hormones. Of note, San Francisco offers universal health care, eliminating barriers to engagement in health care that exist in other parts of the United States.
The other social disparities between the two cohorts are likely to contribute to trans women's limited engagement with PrEP. In addition, Albert Liu noted that earlier PrEP marketing activities in the city were directed towards gay men, many trans people express mistrust of the healthcare system, and the intersection of racial and gender-related stigma creates multiple other needs that may take precedence over HIV prevention.
In order to address these issues, the Stay Study is a PrEP demonstration project, in which the PrEP is provided as part of comprehensive and affirmative health care for trans and gender non-conforming people. Each of the four study sites are specialised in providing trans-specific health care. Albert Liu said that this may be resulting in improved interest in and uptake of PrEP, with over 100 people already enrolled.
References
Liu A et al. Substantial Gaps in the PrEP Continuum Among Transwomen Compared With MSM in San Francisco. HIV Research for Prevention (HIVR4P), Madrid, abstract OA04.06, October 2018.
View the abstract on the conference website.