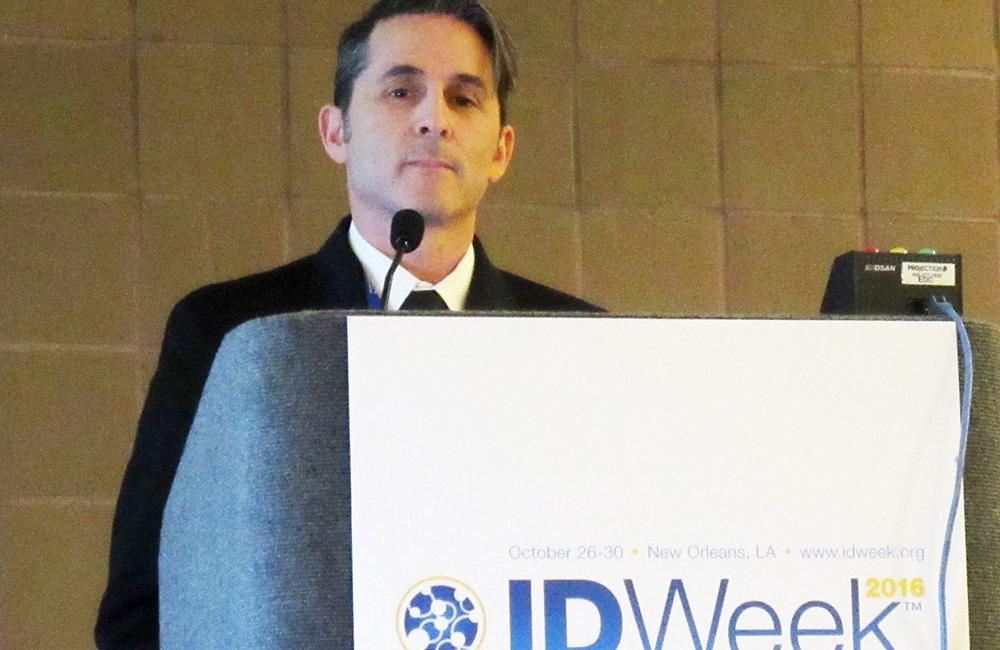 In the absence of national screening guidelines, only 11% of HIV-positive gay and bisexual men in the US received anal pap smears to detect anal cancer or precancerous cell changes between 2009 and 2012, with disparities between patient groups and variations across centres, according to a presentation at IDWeek 2016, taking place this week in New Orleans.
Human papillomavirus (HPV) infection, anal dysplasia (abnormal cell changes) and anal cancer are more prevalent among HIV-positive men who have sex with men (MSM) than in the general population, and studies have found that the incidence of anal cancer has risen as people with HIV live longer thanks to effective antiretroviral therapy.
Mark Freedman and colleagues from the US Centers for Disease Control and Prevention analysed data from the 2009-2012 Medical Monitoring Project (MMP), which conducted interviews and extracted information from medical records for a representative sample of HIV-positive adults receiving care in the US. They asked what patient and provider characteristics are associated with anal cancer screening and whether men with anal cancer risk factors were more likely to be screened.
There are currently no guidelines for anal cancer screening of HIV-positive MSM using pap cytology testing (examining a cell sample) or high-resolution anoscopy (inspecting the anal region using a lighted, magnifying instrument), Dr Freedman noted as background. Prior studies have shown mixed results regarding the clinical utility, cost-effectiveness and impact on survival of cytology testing, and there are not enough healthcare providers trained to perform anoscopy.
The researchers looked at 914 gay and bisexual men who underwent anal cancer screening during the past 12 months and 7470 men who had not been screened or had no record of whether they had or not. The analysis compared demographics, clinical status, behaviour, and facility characteristics.
The researchers found that 11% of HIV-positive MSM were screened for anal cancer nationwide during the past year (95% CI 9%-13%).
Black men were significantly less likely to be screened than white or Latino/Hispanic men (7% vs 13% and 12%, respectively). Men under age 40 were somewhat less likely to be screened, but the difference did not reach statistical significance (p = 0.08). There were no significant differences related to education level, type of health coverage or duration of HIV infection.
Turning to behavioural risk factors, men who smoked were significantly less likely to be screened than non-smokers (10% vs 12%, respectively) – even though smoking is a known risk factor for anal cancer and other HPV-associated malignancies. Among men who said they'd had receptive anal sex, 13% were screened, compared to 10% of those not reporting anal sex, a highly significant difference. Among men tested for sexually transmitted diseases, those diagnosed with any STD were a bit more likely to undergo anal cancer screening than those not so diagnosed (14% versus 19%, respectively), but again the difference was not significant.
Looking at health facility characteristics, just 4% of facilities that provided care for fewer than 50 patients offered anal cancer screening, compared to 14% of large practices serving more than 400 people. No differences were seen according to public versus private ownership of facilities or receiving Ryan White funding.
These findings show that only a small proportion of gay and bisexual men receive regular anal cancer screening. Even among the groups with the highest rates, the percentage never reached 20%.
Numerous prior studies have found that black people are less likely to enter and be retained in HIV care compared with white people, but this analysis found a racial disparity even among people who are currently in care
Noting that guidelines recommending cervical cancer screening have dramatically reduced morbidity and mortality among women – including women with HIV – Freedman suggested that anal cancer screening might be similarly beneficial for HIV-positive gay men.