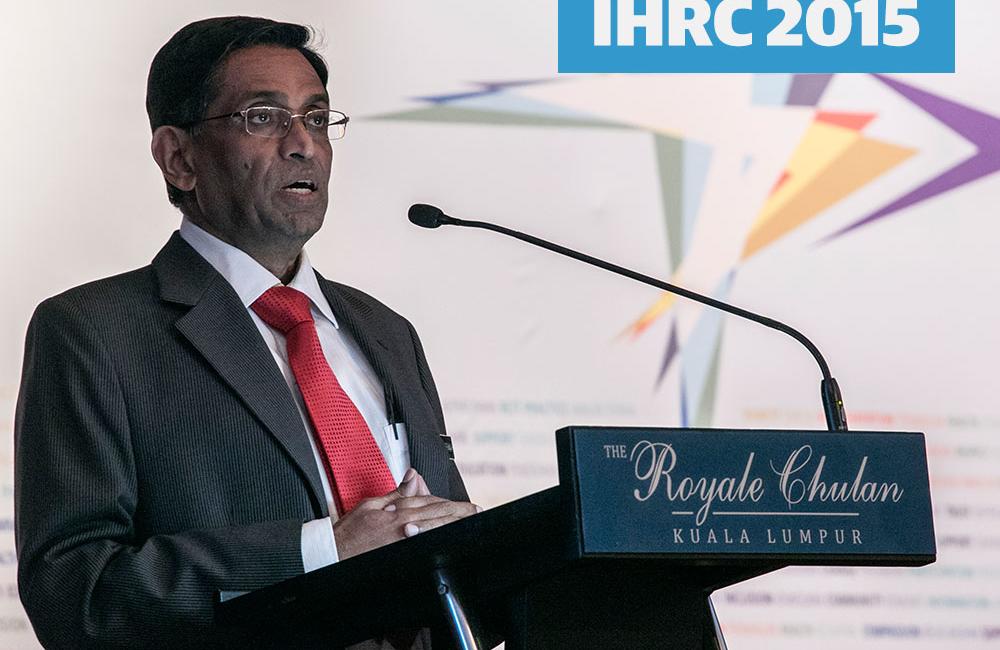 The availability of needle and syringe programmes, opioid substitution therapy and other harm reduction services for people who inject drugs is getting even worse in many parts of the world, due to shifting priorities among international donors and a refusal of many national governments to adequately respond to the health needs of their citizens who use drugs, according to delegates at the 24th International Harm Reduction Conference, being held in Kuala Lumpur, Malaysia, this week.
UNAIDS estimate that US$2.3 billion is needed each year for a core package of HIV prevention, treatment and care for people who inject drugs – but just 7% of this is provided.
To take the example of Thailand, as support from international donors has dwindled and the Thai economy has strengthened, the Thai government has become more willing to pay for the HIV services made available to its citizens. But not all of them.
The Thai government has never supported harm reduction policies for drug users and this remains the case. As financing has 'transitioned' from the Global Fund to Fight AIDS, Tuberculosis and Malaria to the Thai government, a programme which previously reached half the country's injecting drug users is withering away. There is meant to be a 'transition plan' but Pascal Tanguay, an activist based in Thailand, said that it appeared that things were being made up as they went along. Without any agreement with the Thai government about how services for people who inject drugs would be maintained, he said it was irresponsible of the Global Fund to withdraw funding and imagine that the government would start to fund harm reduction.
Some advocates and activists are reconsidering the focus of their work. "Although we talked a lot about behaviour change interventions for our communities and designed excellent interventions to reach out to hard to reach populations such as drug users we never realised the challenge to reach out to the governments and the almost impossible task of changing their behaviours," said Rajiv Kafle of the Global Network of People Living with HIV.
Many national governments that spend little on harm reduction do spend considerable amounts of money policing drug use, imprisoning people who use drugs and forcing people into involuntary treatment programmes. "An estimated $100 billion is spent on punitive responses to drug control, yet harm reduction investment amount to only $160 million a year," said Maria Phelan of Harm Reduction International. The organisation is campaigning for 10% of the resources spent on punitive responses to be redirected to harm reduction by 2020.
The funding difficulties faced by many harm reduction services has been partly caused by fundamental changes in the approach taken by the Global Fund to Fight AIDS, Tuberculosis and Malaria. Whereas it previously supported programmes working with drug users, sex workers and men who have sex with men in many countries in Asia and Eastern Europe, they now make allocations on the basis of a country's wealth and overall prevalence of HIV.
Rather than tackling concentrated epidemics in middle-income countries, the priority is now poorer countries with generalised HIV epidemics. However the majority of people who inject drugs live in lower middle-income countries (such as Ukraine, Pakistan and Vietnam) or upper middle-income countries (such as Brazil, Iran, Russia and South Africa).
"The idea that middle-income countries should take care of their own is a theory of overseas development systems that seems to focus more on gross national income than on inequality within countries," said Daniel Wolfe of Open Society Foundations. "People who inject drugs are often in richer countries but still aren't getting any services from their government."
Marijke Wijnroks, Chief of Staff at the Global Fund defended the organisation's new approach, chosen in a context of rich countries providing less money for the Global Fund to distribute. She said that it remains the world's largest donor for harm reduction, having spent a cumulative total of $620 million in 58 countries. She argued that the Global Fund's adoption of human rights goals and requirements will mean that people who inject drugs will continue to be served, including in some middle income countries.
In many discussions, Malaysia – the country hosting the conference – served as the poster boy for national governments and their spending decisions. "Our commitment to ending AIDS is reflected in our domestic AIDS spending," the Minister of Health, Dr S. Subramaniam, told the conference. "Last year 94% was contributed by domestic public funds."
Harm reduction has been supported by the government since 2006, with opioid substitution therapy and needle exchange provided to around 80,000 people each. The annual total of HIV diagnoses has been cut in half since a peak of almost 7,000 HIV diagnoses in 2002. Moreover the proportion due to injecting drug use has plummeted from 74% in 2002 to 22% in 2014 – described as "a phenomenal success" by the Minister.
While Malaysia supports both harm reduction and antiretroviral therapy (ART), many other governments are investing in ART alone. They are hoping that treatment's prevention benefit will be enough to bring HIV infections among drug users under control. "National governments have shown scant regard for scaling up HIV prevention without external funding, but those same governments are signing up to 'test & treat'," said Dave Burrows of APMGlobal Health.
He argued that community organisations working with people who inject drugs will need to shift focus if they want to survive. Funders will be interested in their ability to engage with individuals who are undiagnosed, to offer HIV testing and to use case management approaches which help drug users adhere to HIV treatment, he said. Peer-led, community services will probably be better at this than traditional health services but their outreach will likely become focused on case finding rather than regularly providing sterile equipment. Moreover opioid substitution therapy (which helps people adhere to treatment) may more easily find its place than needle and syringe exchange.
Webcast
Drugreporter HCLU have posted videos of a plenary session discussing funding issues and of Dr S. Subramaniam's speech on YouTube.