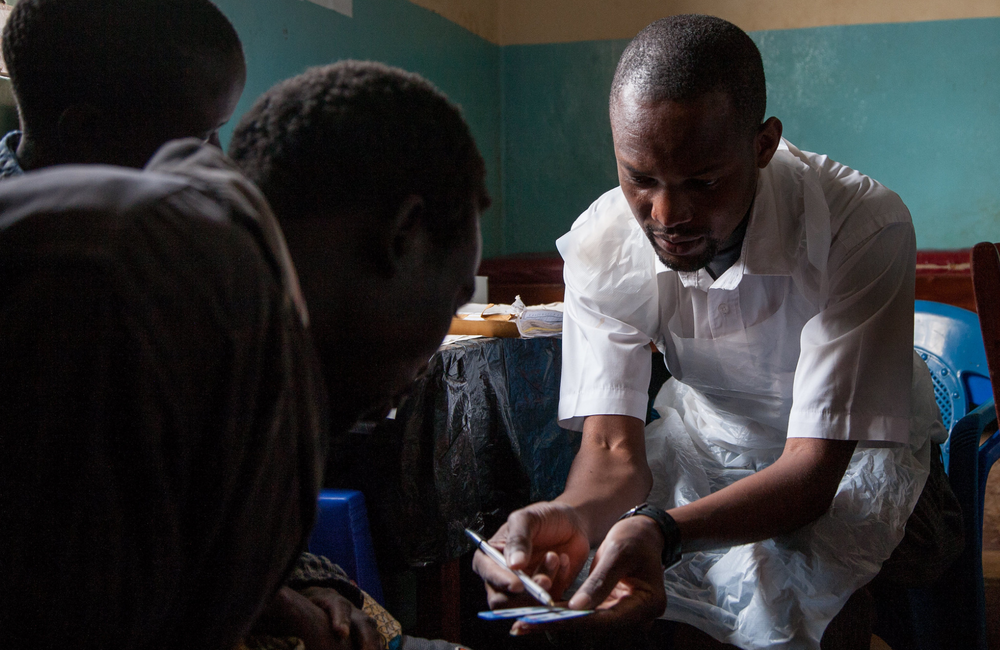 Many men in sub-Saharan Africa may have HIV without being aware of it and are therefore at increased risk of poor health outcomes, a study in 13 sub-Saharan African countries found. The analysis was made using results from nationally representative household surveys carried out from 2015 to 2019 in Cameroon, Cote d'Ivoire, Eswatini, Ethiopia, Kenya, Lesotho, Malawi, Namibia, Rwanda, Tanzania, Uganda, Zambia, and Zimbabwe.
The study found that 34% of men who tested HIV positive during the surveys were unaware of their HIV-positive status. The reasons for men not knowing their HIV status are varied but may be linked to levels of education and age.
Men contribute disproportionately to the gap in achieving the global target of 95% of people living with HIV knowing their status. As of 2019, there were approximately 9.8 million men living with HIV in Sub-Saharan Africa. Although men accounted for only 38% of people living with HIV, they had 57% of the AIDS-related deaths.
An analysis was made of results of Population-Based HIV Impact Assessments (PHIAs), which are nationally representative household-based surveys, done through face-to-face interviews, to measure key indicators of progress in controlling the HIV epidemic. The PHIAs were conducted among men aged 15-59 in all 13 countries. A total of 114,776 men were interviewed and tested for HIV. To ensure participants were really unaware of their HIV status, participants who tested positive were also screened for ARV drugs indicative of the first line and second-line HIV treatment regimens in each country. Those who had ARV drugs in their system were deemed to be aware of their status.
Overall, 4.4% of the respondents were HIV-positive. Of those, 34% were unaware of their HIV-positive status.  
The risk of receiving a HIV positive result and being unaware was about twice as likely in those with no education compared with those with post-primary education. Men in older age groups (especially 35-44 years) had a greater likelihood of having undiagnosed HIV than men aged 15-24 years. Compared with those never married, married men or those living together with a partner, divorced/separated and widowed men had a greater likelihood of being HIV-positive and unaware. Men who had one or more HIV-positive sexual partners, or sexual partners with unknown HIV status, had a higher risk of having HIV and being unaware than men with all HIV-negative sexual partners.
Men who had a TB diagnosis were also more likely to be HIV-positive and unaware compared with men who had not visited a TB clinic, as were uncircumcised men compared with men who had undergone medical circumcision, and men who had not tested for HIV in the past year compared with men who had tested within the past year. Additionally, compared with men in eastern Africa, living in south-eastern Africa and southern Africa was associated with an increased risk of being HIV-positive and being unaware of it. However, the researchers say caution should also be used concerning findings in the western African region as data from only two countries in the region were included.
The researchers recommend several interventions to encourage more men to get tested for HIV, such as providing  more testing centres and giving men more opportunities to test for HIV such as when they visit health care centres for other health issues. They also recommend strategies such as offering HIV testing to partners of women who present at health facilities for services such as STI treatment and HIV testing and treatment. Other recommendations include offering men self-testing, opening of mobile testing sites and offering health services after working hours.