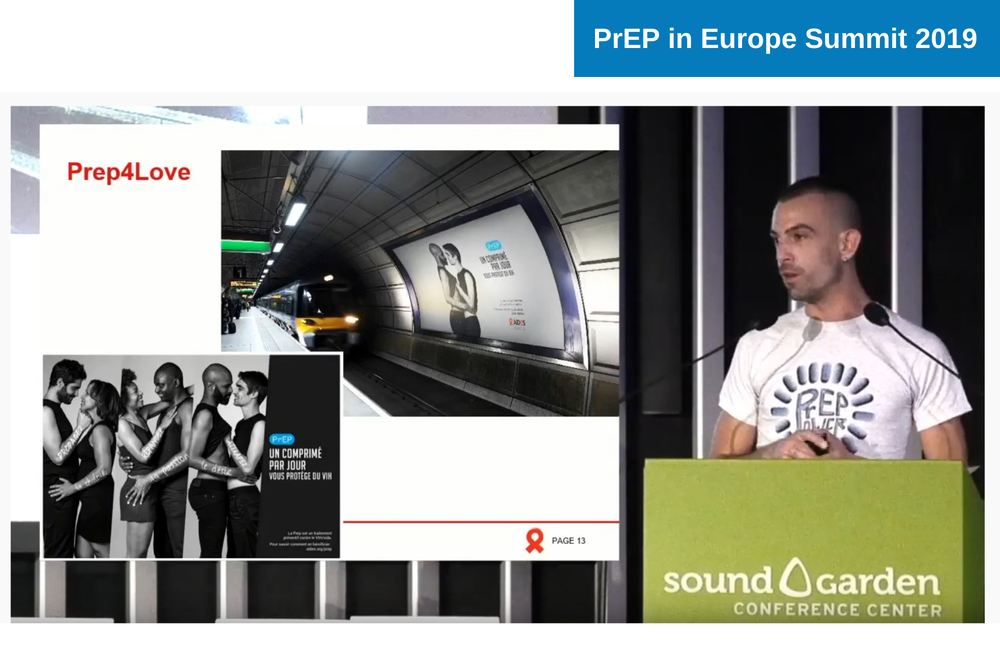 A recurring theme at last month's PrEP in Europe summit in Warsaw was that the formal approval of PrEP by regulatory agencies is not enough to make PrEP a success. Much more needs to be done in order for the people who need PrEP to actually have access to it.
Implementation questions raised at the meeting included:
how to identify those most at risk and encourage them to consider PrEP;
which healthcare workers should provide PrEP, and in what settings;
how to scale up PrEP till it has a public health impact;
how to simplify services to allow scale-up;
how to move beyond the enthusiasm of 'early adopters' and build demand for PrEP among more diverse groups;
how to adapt information and education for groups with different needs;
how to deal with 'PrEP deserts' (areas with no providers); and
how to encourage people who have been getting PrEP privately back into formal healthcare.
The answers to these questions are still unclear, even in countries with the most experience of PrEP implementation. "We are all learning and improving," commented Daniela Rojas Castro of Coalition Plus.
In that spirit, Etienne Fouquay of the community organisation AIDES described the evolving situation in France, which was the first European country to authorise and reimburse the cost of PrEP in January 2016. At that time, PrEP was only available in hospital settings, just a few people knew about it, and there was very little support for people taking it. Innovations have been focused on addressing these three issues.
While PrEP was initially only available in hospital settings, nobody knew which hospitals actually provided it, so AIDES created a map of all the country's PrEP services. Faced with hospitals that weren't offering PrEP, they did local advocacy work, town by town, to open PrEP services. They have done policy work so that PrEP can now be provided to adolescents, in HIV testing centres and soon by general practitioners in primary care services.
"Monitoring and counselling need to be simplified to allow scale up."
In four major cities, they have opened community sexual health centres called Le Spot which provide friendly and culturally-competent care to the communities most affected by HIV. Pathways to PrEP depend on the different needs of different groups – gay men often come to PrEP in the context of chemsex support, whereas trans people can receive PrEP alongside hormonal therapy, gynaecological care and social work support.
For rural regions, they are piloting a service where people can have a medical consultation via a video link, test at a local medical laboratory (commercial facilities that are available in every French town) and receive their prescription or medication by post.
Guidelines currently recommend three medical appointments to start PrEP, and to follow up every three months after that. Fouquay suggested that this gold standard of monitoring creates a barrier for many people; and means that services do not have the capacity to see everyone who wants PrEP. The organisation is working to simplify the regulations.
At the time of the authorisation, very few people knew about PrEP, so another area of work has been to promote PrEP. They have developed a social marketing campaign with posters displayed across the country (including bus stops and mainstream newspapers), videos and social media. A comprehensive information booklet (also available in English) is now the main guide for PrEP in the country, often distributed by prescribing clinicians.
Currently PrEP users in France are almost all gay men, but efforts are being made to reach other communities. As well as translating materials into other languages, they are trying to develop outreach interventions to reach groups such as migrant sex workers, although the structural barriers to their ongoing engagement with PrEP are immense.
Peer support for PrEP users has continued to develop. As part of the French Ipergay study, community workers provided personalised, intensive and non-judgemental support. New PrEP users at major hospitals have continued to benefit from this kind of support and the peer workers have played a facilitating role in helping physicians to understand gay men's sexual behaviours and helping PrEP users talk frankly with their doctors.
But Fouquay added that, just as with the intensive medical monitoring, the community counselling needs to be simplified to allow scale up. A different form of peer support is provided by a Facebook group called PrEP'Dial, which has over 10,000 members.
It's notable that two of the projects highlighted above are adaptations of projects created elsewhere. The Facebook group PrEP Facts, set up in the United States, was the inspiration for PrEP'Dial. The social marketing campaign was an adaptation of the AIDS Foundation of Chicago's PrEP4Love campaign.
Will Nutland of PrEPster picked up the theme, noting the constant pressure organisations are under to 'innovate' in order to obtain funding. However, without evaluation or good reflection, innovation is pointless, he said.
"We don't need to reinvent the wheel each time," he said. "If we've done something you like, please replicate it, please adapt it and please collaborate with us."