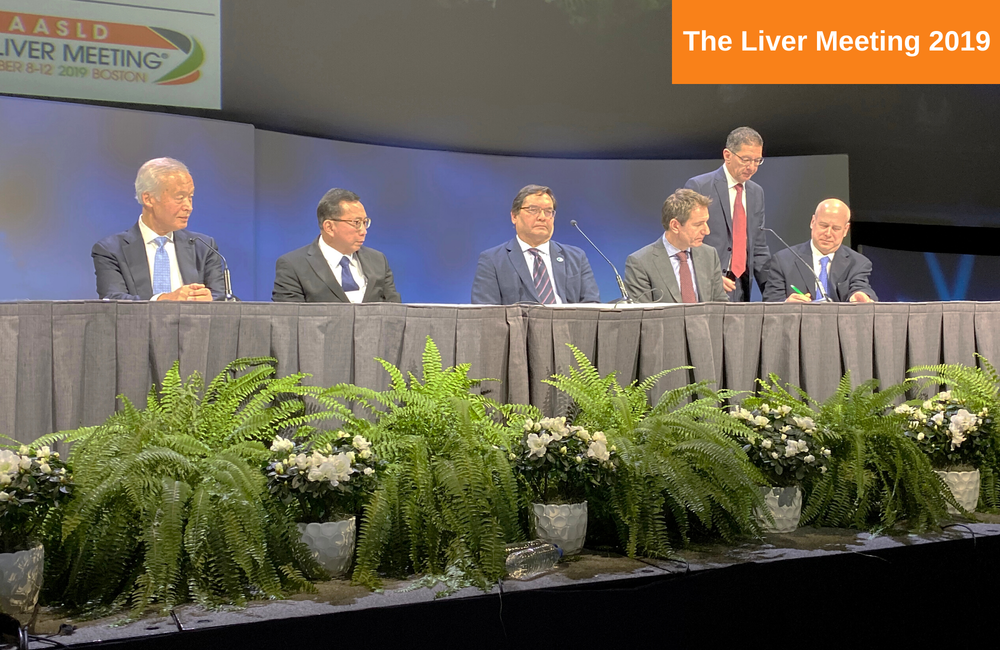 Leaders of liver disease associations from Europe, the United States, Latin America and Asia issued a global call to action at The Liver Meeting this week in Boston, aiming to advance toward the goal of eliminating hepatitis C as a public health threat.
Approximately 71 million people worldwide have chronic hepatitis C virus (HCV), and around 1.75 million more acquire the virus annually, according to the American Association for the Study of Liver Diseases (AASLD), which sponsors the conference.
In 2016, World Health Organization member states committed to eliminating viral hepatitis, with targets including an 80% reduction in new hepatitis B and C infections and a 65% reduction in mortality by 2030. Studies have shown that these targets are achievable, but to date countries have had variable success in moving toward them.
The new statement, signed by representatives of AASLD, the European Association for the Study of the Liver (EASL), the Latin American Association for the Study of the Liver (ALEH) and the Asian Pacific Association for the Study of the Liver (APASL), calls for efforts to simplify HCV testing and treatment in order to make them more widely available, especially in resource-limited settings.
The four associations, which are undertaking this initiative in partnership with the Clinton Health Access Initiative (CHAI), outlined four strategies to achieve this goal:
Simplifying diagnosis and treatment algorithms
Integrating hepatitis C treatment into primary care and other disease programmes
Decentralising HCV services to the local level
Task-sharing with primary care clinicians and other health care practitioners.
These strategies are made possible by recent advances in the field, including rapid HCV antibody screening and confirmatory viral load testing that can be done at a single clinical visit, direct-acting antivirals (DAAs) that are highly effective and well tolerated and, most recently, new pangenotypic DAAs that make genotypic testing unnecessary.
"HCV elimination is possible with country-specific deployment and rapid scale‐up of prevention, screening and treatment programs," AASLD said in a media statement. "Hepatologists have key roles in expanding access to HCV care by helping non-specialists test and treat hepatitis C, assisting government in developing sound testing and treatment policies and working in local coalitions to address issues of testing and treatment costs, stigma and discrimination that unnecessarily limit access of many to life saving treatment and cure."
At a press conference launching the initiative, CHAI executive vice president David Ripin noted that we can apply lessons learned from the global fight against HIV, including the benefits of simplifying treatment, decentralising care, and working with affected communities and advocates who share the philosophy that "patients have a fundamental right to be diagnosed and treated." He added that it will be necessary to "focus on people who are feeling fine and haven't even heard of hepatitis."
Michael Ninburg, president of the World Hepatitis Alliance, stressed the importance of involving both clinicians and patients in the initiative. "Countries do better at addressing viral hepatitis when civil society is engaged," he said. "No one knows more about living with a disease than the patients…Doctors and patients speak more strongly with a united voice."
AASLD president Michael Fried indicated that the associations plan to issue a similar document on hepatitis B elimination by the end of next year.