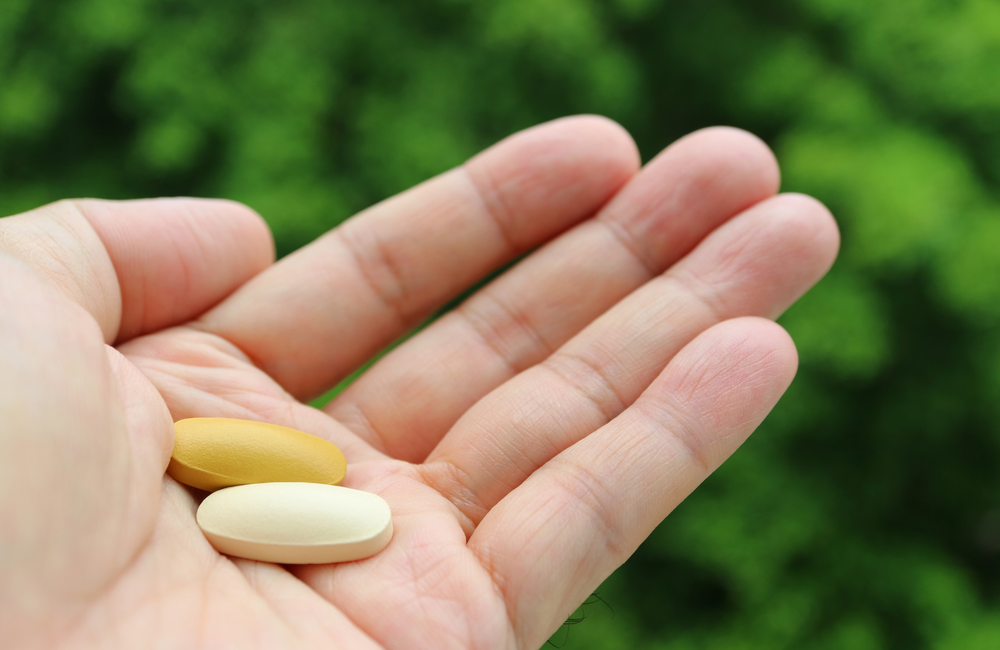 A dual antiretroviral regimen containing dolutegravir (Tivicay) and boosted darunavir (Prezista) maintains viral suppression in most people who switch from a suppressive three-drug regimen, according to an observational study presented at the recent IDWeek in San Francisco. However, two drugs may not be enough for those who wish to switch while their viral load is detectable.
More than 90% of people who switched to dolutegravir plus darunavir from a suppressive regimen containing nucleoside/nucleotide reverse transcriptase inhibitors (NRTIs) kept their virus under control. But this fell to 80% among those who had detectable viral load when they changed treatment, Kellie Hawkins of Denver Public Health reported.
Standard therapy for HIV involves three drugs, usually two NRTIs plus a non-nucleoside reverse transcriptase inhibitor (NNRTI), a protease inhibitor or an integrase inhibitor.
However, some people find it difficult to tolerate NRTIs. One of the most widely used agents in this class, tenofovir disiproxil fumarate (Viread, also a component of Truvada, Atripla and Stribild), can cause kidney toxicity and bone loss in susceptible individuals. Another, abacavir (Ziagen, also in Kivexa and Triumeq), can cause hypersensitivity reactions in people with genetic susceptibility and has been associated with an increased risk of cardiovascular problems.
Hawkins presented findings from a retrospective cohort study that included all 65 treatment-experienced individuals who received dolutegravir plus boosted darunavir at the two largest HIV clinics in Denver between January 2013 and December 2017. Most were men, the median age was 55 years and the median baseline CD4 cell count was 527 cells/mm3. Study participants were analysed in two subgroups:
49 people with viral suppression (< 200 copies/ml) at baseline
16 people with HIV RNA above 200 copies/ml at baseline.
Participants had been on antiretroviral therapy for a median of 19 years. All of them had used NRTIs and a majority had been exposed to all three of the other major drug classes. More than 90% were currently on a once-daily regimen. They were roughly evenly divided between those who used cobicistat and those who used ritonavir as a booster.
Almost half (46%) switched to dual therapy because of proven or suspected tenofovir resistance. A third had experienced tenofovir-related toxicities or intolerance and 20% had chronic kidney disease (a contraindication for tenofovir DF), but they needed to avoid abacavir due to resistance, intolerance or presence of the HLA-B*5701 genetic mutation that predicts hypersensitivity risk.
After a median follow-up period of 14 months, 95% overall had HIV RNA below 200 copies/ml and 94% had undetectable viral load using a stricter 50 copies/ml cut-off.
Among people with viral suppression at baseline, 100% and 98% maintained viral load below these respective cut-offs. But among those with unsuppressed virus at study entry, the response rate fell to 81% using either cut-off.
Response rates did not differ according to once- versus twice-daily dosing, use of cobicistat versus ritonavir as a booster or pre-existing resistance mutations.
The three individuals with viral suppression at baseline who developed detectable viral load after switching to dual therapy went on to achieve re-suppression with the new dual regimen. But three people who started with unsuppressed virus were never able to achieve undetectable viral load with the dual regimen.
Adherence was very good, approaching 100% in both the virally suppressed and non-suppressed groups. However, one of the three people with detectable viral load at baseline who did not achieve viral suppression with dual therapy managed only 16% adherence, according to Hawkins.
Treatment was generally safe and well tolerated. Ten people (15%) stopped taking the dual regimen during the study period. Five did so to avoid drug interactions with the boosting agent, two had cardiovascular risk factors and wanted to avoid darunavir (which can raise blood lipids), one had persistent low-level viral load, one was lost follow-up and one entered hospice care for reasons unrelated to HIV.
"Boosted darunavir with dolutegravir dual therapy demonstrated sustained rates of viral suppression, even in those failing therapy prior to initiation of the study regimen," the researchers concluded.
However, session moderator Monica Gandhi of the University of California at San Francisco expressed concern that this combination may not be potent enough for some people.
"This data is concerning to me because, even though the number was super small, for some people who weren't virologically suppressed to begin with, it wasn't enough to put them on two drugs."
Gandhi said that switching to dual therapy for simplification after a three-drug regimen has brought down viral load – known as induction-maintenance – is fine, but she was cautious about starting a dual regimen in someone without viral suppression.
"It's the difference between induction-maintenance versus starting someone who really isn't doing well on two drugs. I think we're going to need three drugs for people who aren't doing well," she said.
She noted that the ongoing DUALIS trial is evaluating whether switching to ritonavir-boosted darunavir plus dolutegravir is non-inferior to staying on boosted darunavir plus either tenofovir DF/emtricitabine or abacavir/lamivudine in a larger randomised population.