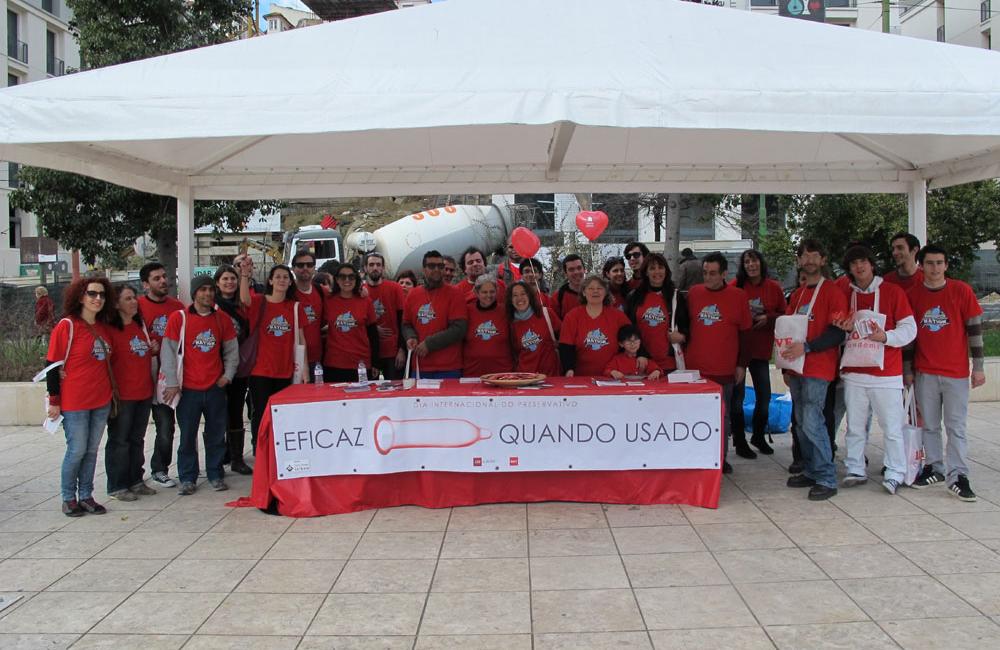 Here at NAM, we really value our international partnerships. We're proud to have worked with people all over Europe on translations of HIV information and news bulletins. Today, 15 November, is 'European Multilingual Blogging Day', which aims to highlight the multilingual dimension of the web, and we're taking the opportunity to highlight one of the community organisations we've worked with for years, our friends in Portugal, GAT.
O GAT é uma organização de base comunitária que trabalha na área do VIH e infeções frequentemente associadas. Advoga por mudanças legais e políticas que afetem positivamente a saúde, direitos e qualidade de vida das pessoas que vivem com a infeção pelo VIH ou em risco de a adquirirem. 
Como parte da nossa missão, temos contribuído para o aumento da literacia e adesão aos tratamentos por parte da comunidade de pessoas que vivem com a infeção. Uma parte importante do nosso trabalho consiste na produção e divulgação de material informativo. A NAM, desde 2007, tem desempenhado um papel essencial no cumprimento deste objetivo.
É também nossa missão desenvolver projetos que promovam atempadamente a realização do teste de VIH e o encaminhamento para os respetivos serviços de saúde. Promovemos desde 2010 o rastreio do VIH e outras IST, em contexto informal de saúde, a homens que têm sexo com homens através do projeto CheckpointLX (www.checkpointLX.com) e a pessoas que usam drogas, migrantes e trabalhadores do sexo (com equipas independentes) através do projeto IN-Mouraria.
Para além da intervenção e terreno, o GAT é um elemento ativo na discussão e aplicação de políticas públicas relacionadas com as áreas da saúde, por contribuir para a produção de conhecimento atual e relevante, sempre com uma abordagem baseada na promoção dos direitos, no respeito pelas escolhas individuais e no melhor conhecimento científico disponível.
Para mais informações, poderá consultar o nosso site em www.gatportugal.org ou contactar-nos através do e-mail gatcontactos@gmail.com.