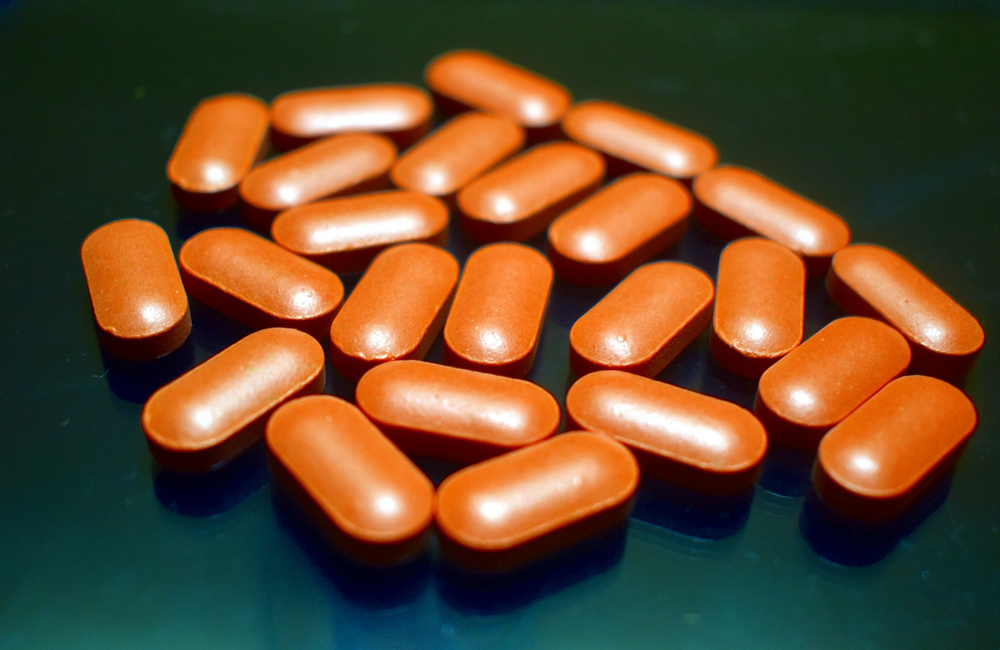 Patients at a study at Fenway Health taking a daily single pill of the fixed drug combination bictegravir/emtricitabine/tenofovir alafenamide (Biktarvy) for PEP after sexual exposure had fewer side effects and better completion rates than participants in previous studies of other PEP regimens, Professor Kenneth Mayer and colleagues report in the Journal of Acquired Immune Deficiency Syndromes.
By using the bictegravir-based regimen, which has been effective as HIV treatment, this study addresses some of the existing challenges with previous PEP regimens, including side-effects, completion rates and potential drug-to-drug interactions. These include poorly tolerated regimes with zidovudine, potential drug interactions with boosted protease inhibitors, central nervous system side-effects with efavirenz, liver side-effects with nevirapine, and completion challenges with a current US guideline regimen which requires a twice a day dose of raltegravir.
The study enrolled 52 people, mostly white (77%) gay (67%) cisgender men (94%) with a median age of 37. Other enrollees were men of different ethnicities and sexual orientations, two straight cisgender women, and a queer trans man. The behaviours that led to their use of PEP included condomless receptive (52%) or insertive (42%) anal sex, and condomless receptive (6%) or insertive (6%) vaginal sex; as well as oral sex (58%). More than half of the participants (56%) described more than one potential exposure to HIV.
The study assessed differences in side effects of the 52 people taking bictegravir/emtricitabine/tenofovir alafenamide between 20018 and 2020, compared with studies of historical PEP regimens, which were:
119 people taking a protease inhibitor with zidovudine and lamivudine from 2000 to 2004
100 people taking raltegravir with emtricitabine/tenofovir disoproxil from 2008 to 2010
100 people taking elvitegravir/cobicistat/emtricitabine/tenofovir alafenamide (Genvoya) from 2013 to 2015.
The most common side effects in people taking the new PEP drug were nausea (11%), vomiting (4%), fatigue (10%), and diarrhoea or loose stools (8%). Other side effects that could have been related to the use of the drug included headache, joint and muscle pain, rectal irritation, flatulence, forearm rash, dry mouth, nightmares, painful urination, and stomach inflammation. All symptoms were reported as mild or self-limited, with only one case of fatigue leading to drug discontinuation.
Participants were less likely than people taking other PEP regimens to experience diarrhoea/loose stools, headache, fatigue, and dizziness/lightheadedness. For example 59% of people on the protease inhibitor regimen reported getting diarrhoea/loose stools, compared to 21% on the raltegravir regimen, 38% in the elvitegravir regimen and 8% on the bictegravir regimen. 
The reduction in side effects can be linked to completion rates, which have increased from 39% of people taking the protease inhibitor regimen, 57% taking the raltegravir regimen, 71% the elvitegravir regimen and 90% taking the bictegravir regimen. Another potential explanation of improved completion rates over time may be that PEP prescribers now better understand how to prepare patients for PEP side effects, which could mean they are less alarmed and less likely to report them.
It is important to acknowledge that this was an open-label, non-randomised study, conducted at a single site with only 52 people, and therefore is limited in its geographical and demographical reach. The researchers compared its findings with historical data from other PEP studies, because a randomised controlled trial comparing different PEP regimens would require additional resources to enrol thousands of people at multiple sites.
These findings can pave the way for further studies that could eventually lead to changes in PEP guidelines in the US and around the world. Current CDC guidelines, issued in 2016, still recommend a combination of once-a-day tenofovir disoproxil fumarate/emtricitabine plus twice-a-day raltegravir or once-a-day dolutegravir.
Using a different drug that seems easier to take could possibly lead to PEP being more effective and further decrease HIV transmission.