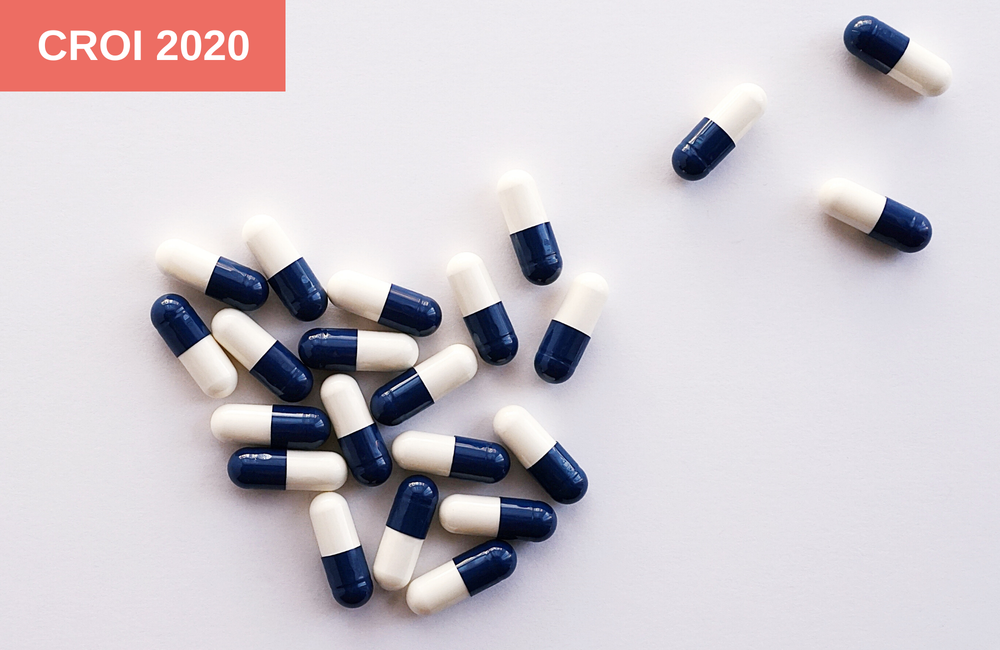 A drug currently approved for myeloma (a blood cancer) led to the clearance of pre-cancerous anal lesions caused by human papillomavirus (HPV) in both HIV-positive and HIV-negative men, according to a report at the Conference on Retroviruses and Opportunistic Infections (CROI 2020). The research was presented virtually last week after the in-person meeting in Boston was cancelled due to the coronavirus crisis.
Just over half of study participants experienced complete or partial resolution of high-grade anal lesions after being treated with pomalidomide for six months, rising to 63% after an additional six months of post-treatment follow-up.
Dr Mark Polizzotto of the Kirby Institute at the University of New South Wales in Sydney, Australia, presented these findings from the phase II SPACE study, which evaluated low-dose pomalidomide as a treatment for high-grade anal lesions.
Anal cancer and its precursor, anal dysplasia (abnormal cell and tissue growth), is more common among people living with HIV compared with the general population. Among men who have sex with men, the rate is around one in 1,000 –comparable to colon cancer in the general population, Polizzotto noted as background.
Most anal dysplasia and cancer are caused by high-risk HPV types including HPV-16 and HPV-18, which are common in both HIV-positive and HIV-negative gay men. HPV also causes cervical, oral and other cancers. Typically, people first develop low-grade dysplasia, known as squamous intraepithelial lesions (LSIL), which can progress to high-grade lesions (HSIL) and eventually carcinoma. However, dysplasia sometimes resolves spontaneously, LSIL does not always lead to HSIL and HSIL does not always lead to invasive cancer, so the optimal course of care is unclear. HSIL is typically treated with local therapies, but recurrence is common. 
Pomalidomide, a drug related to thalidomide, interferes with blood vessel growth and appears to enhance immune response against an HPV protein known as E6. A systemic T-cell response is associated with spontaneous clearance of HSIL, Polizzotto said. The medication is approved in the EU (brand name Imnovid) and US (brand name Pomalyst) for the treatment of multiple myeloma. It has also shown activity against Kaposi's sarcoma, another cancer caused by a virus.
The study included 10 HIV-positive and 16 HIV-negative men; the HIV-positive group was younger (median 48 vs 58 years, respectively). Among those living with HIV, all were on antiretroviral therapy with a viral load below 20 copies/ml. The median CD4 T-cell count was high, at 700 cells/mm3.
All participants had biopsy-confirmed grade 3 HSIL, which had lasted at least one year and a median of three years. Just over half had HPV-16 and half had multiple oncogenic HPV types. Smoking – a known anal cancer risk factor – was common, reported by 40% in the HIV-positive and 31% in the HIV-negative group.
Participants received low-dose oral pomalidomide (2mg taken for 21 days in each 28-day cycle) for six months, then were followed off-treatment for an additional six months. They also received aspirin or another medication to reduce the risk of blood clots (thromboprophylaxis), a possible side effect of the drug.
To monitor disease progression, participants underwent high-resolution anoscopy, which uses a magnifying instrument to examine anal lesions, and lesion biopsies were collected.
At the end of treatment, among the 24 evaluable participants, the combined overall response rate was 52%, including eight (35%) with complete resolution and four (17%) with partial responses, defined as at least a 50% reduction in lesion size. The overall response rates were 56% in the HIV-positive group and 50% in the HIV-negative group.
At the end of the extended follow-up period, the combined overall response rate was 63%, including eight (33%) complete responses and seven (29%) partial responses. The extended overall response rates were 67% in the HIV-positive group and 60% in the HIV-negative group.
Analysis of immune responses showed activation of various subsets of CD4 (helper) and CD8 (killer) T-cells, as well as CD4 responses against the HPV E6 proteins.
Treatment was generally safe and well tolerated. The most common adverse events were neutropenia (low white blood cell count), constipation, fatigue and skin rash, most of which were mild. Side effects were comparable in the HIV-positive and HIV-negative groups, and the former group all maintained viral suppression. There were three serious adverse events, including a cardiac event deemed to be possibly drug-related. No one stopped treatment due to side effects.
"Low dose pomalidomide was feasible and well tolerated in individuals with HSIL," the researchers concluded. "Further study in HPV-associated premalignancy is warranted." 
References
Polizzotto M et al. Clearance of HPV anal high-grade intraepithelial lesions with low-dose pomalidomide. Conference on Retroviruses and Opportunistic Infections, abstract 70, 2020.
View the abstract on the conference website.