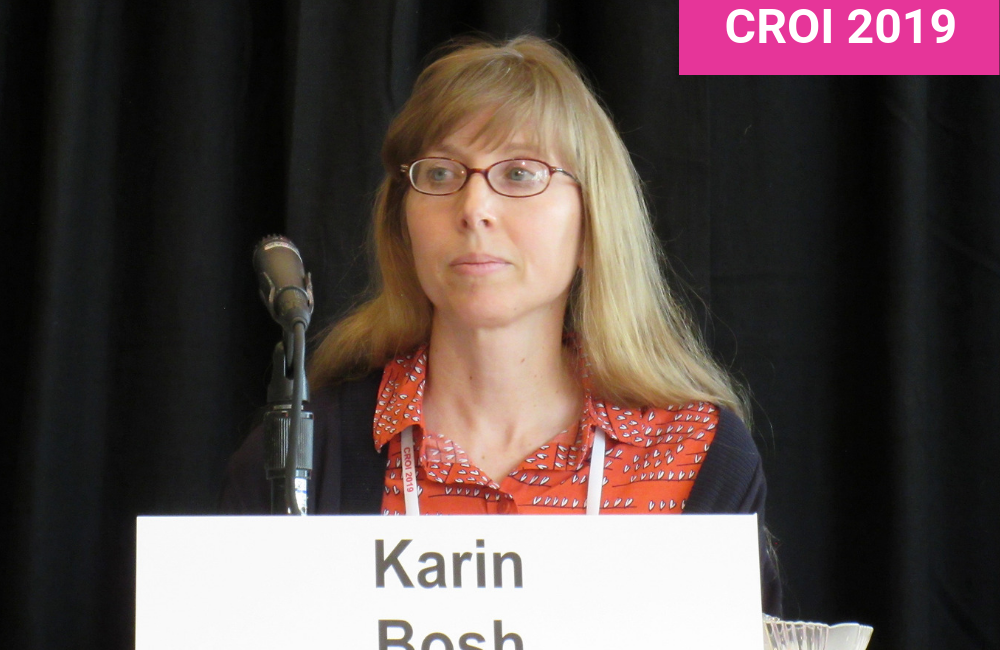 A growing number of people with HIV in the US are dying from opioid overdoses, according to a presentation at the Conference on Retroviruses and Opportunistic Infections (CROI 2019) this month in Seattle.
While total mortality among HIV-positive people declined by 13% between 2011 and 2015, opioid overdose deaths in this population rose by 43%, Dr Karin Bosh of the US Centers for Disease Control and Prevention (CDC) reported.
The ongoing opioid crisis in the US is a national public health emergency, Bosh said. Since the start of the epidemic in 1999, approximately 400,000 people have died from prescription and illicit opioid overdoses, with more than 80% of these being accidental. In 2017 there were more than 70,200 overdose deaths, two thirds of them due to opioids, according to the CDC. A growing proportion of these deaths are attributable to fentanyl, a synthetic opioid that is stronger than heroin.
People living with HIV often experience chronic pain, may receive higher doses of opioids and have a high rate of substance use disorders and mental illness, all of which could increase the risk of overdose, Bosh noted as background.
The CDC researchers used National HIV Surveillance System data through December 2017 to analyse opioid overdose deaths between 2011 and 2015 (as reported through December 2017) among people diagnosed with HIV in all 50 states and Washington, DC.
During this period, 1363 opioid overdose deaths were reported. The opioid overdose death rate rose from 23 per 100,000 people with diagnosed HIV in 2011 to 33 per 100,000 in 2015, an increase of 43%. Over the same period, the proportion of all deaths among HIV-positive people that involved opioids increased from 1.2% to 2%.
Opioid overdose deaths rose in all population subgroups, Bosh reported. In 2015, HIV-positive women were more likely to die of opioid overdoses than men (about 35 versus 32 per 100,000). The death rate rose by 47% among women and by 42% among men.
White people had the opioid overdose highest death rate in 2015 (49 per 100,000), followed by Latinos (around 32 per 100,000) and African Americans (around 15 per 100,000). However, black Americans saw the largest increase – a 73% rise, compared with 35% and 26%, respectively, for whites and Latinos – reflecting the shifting demographics of the US opioid epidemic.
By age, people aged 50-59 had the highest rates (around 42 per 100,000), followed by those aged 40-49 (around 35 per 100,000), those aged 30-39 and 60 or over (both around 25 per 100,000) and those aged 20-29 (around 20 per 100,000). Again, the groups with the lowest rates saw the largest increases: 113% for the youngest group and a dramatic 202% for the oldest.
As expected, people in the injection drug use HIV transmission category had a much higher likelihood of overdose death (137 per 100,000) – as well as the largest increase, at 80% – than men who have sex with men and heterosexuals (both around 15 per 100,000).
The highest opioid overdose death rate was seen in the Northeast (around 60 per 100,000), followed by the Midwest (around 35 per 100,000), with lower rates in the South and West (both around 20 per 100,000). Deaths rose in all geographical regions except the West. Bosh suggested this may be because the type of heroin widely available in the West is harder to adulterate with fentanyl and other synthetics.
The conference also included a symposium on substance use and HIV, featuring a presentation on opiates and HIV. Dr Ricky Bluthenthal of the University of Southern California in Los Angeles said that the US opioid crisis has now reached all groups, regardless of demographic characteristics, economic status or geography.
Bosh stressed the need for providers who treat people living with HIV to engage in overdose prevention efforts, recommending that these efforts target groups with the highest overdose death rates or largest increases, in particular people who inject drugs.
One of the most reliable ways to prevent opioid overdose deaths – which does not require waiting for broader longer-term efforts to take effect – is providing people who use drugs with ready access to naloxone (Narcan), a medication that quickly reverses opioid overdoses.
Another approach is supervised injection facilities or drug consumption rooms, which allow people to use drugs under the watch of medical personnel or trained volunteers who can intervene in case of overdose. There are currently around 120 such sites in 12 countries worldwide, including Australia, Canada and several European countries, according to the Drug Policy Alliance. There are current no supervised injection sites in the UK or in the US, though several cities including New York, Philadelphia, San Francisco, Seattle and Glasgow are attempting to open them.